Shopping-Tipp vom 08.06.2015 THANOS Statue XM Studios - by Heldenshop
08.06.2015, 15:52
Buzzie
Großadministrator


Beiträge: 8,661
Registriert seit: May 2013
Shopping-Tipp vom 08.06.2015 THANOS Statue XM Studios - by Heldenshop
Thanos Statue 1:4
XM Studios
Kauflink:
LINK
Zitat:(COMICS VERSION)
LIMITED TO 999 PIECES WORLWIDE

XM Studios is excited to present our next Marvel Premium Collectibles series statue, Thanos! The Mad Titan Thanos, brooding individual, consumed with the concept of Death, with superhuman strength, endurance, reflexes, and agility. The amazingly detailed 1:4 scale cold-cast porcelain each painstakingly handcrafted statue stands at approximately 26 inches tall and every piece individually hand-painted with the highest possible quality finish.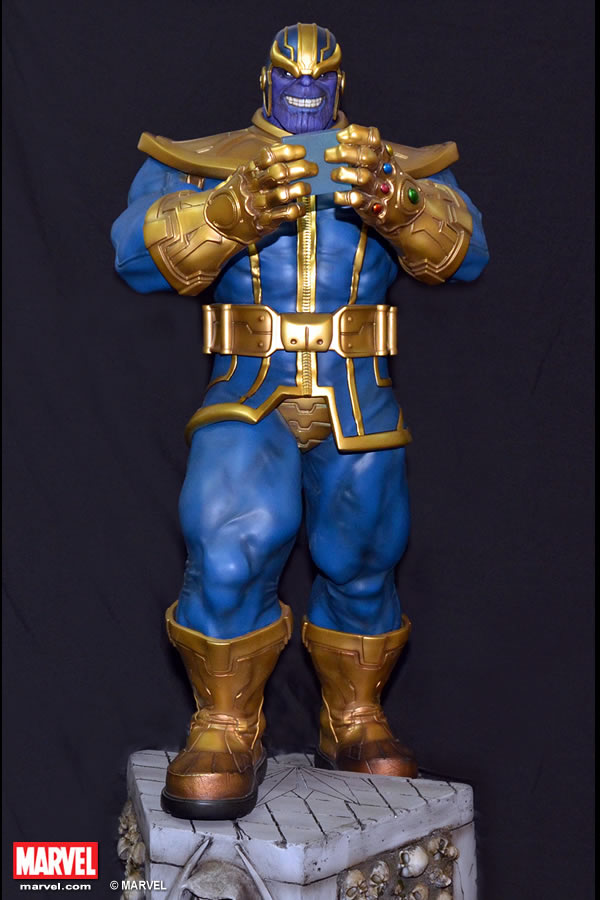 Benutzer, die gerade dieses Thema anschauen: 1 Gast/Gäste