1/2 Statue - SUPERMAN "Black Suit" (Batman vs Superman)
30.07.2019, 15:56
(Dieser Beitrag wurde zuletzt bearbeitet: 14.09.2019 10:35 von Silver Surfer.)
Silver Surfer
Moderator


Beiträge: 15,863
Registriert seit: May 2013
1/2 Statue - SUPERMAN "Black Suit" (Batman vs Superman)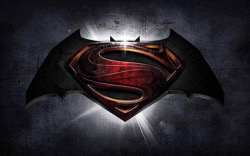 BATMAN vs SUPERMAN: DAWN OF JUSTICE
SUPERMAN
(Black Suit)
~ HALF SCALE STATUE ~
"Stay down! If I wanted it, you'd be dead already."
Prime 1 Studio is proud to present HDMMDC-03BL SUPERMAN Black Suit version from Batman v Superman: Dawn of Justice. Superman is crafted in 1:2 scale with attention to detail and likeness, standing around 42 inches tall. The ultimate Superman piece for all fans!
Fearing the actions of a god-like super hero left unchecked, Gotham City's own formidable, forceful vigilante takes on Metropolis's most revered, modern-day savior, while the world wrestles with what sort of hero it really needs. And with Batman and Superman at war with one another, a new threat quickly arises, putting mankind in greater danger than it's ever known before...
PRODUCT DETAILS
Formats: HD Museum Masterline
Series: Batman v Superman
Scale: 1/2 Scale
Product Code: HDMMDC-03BL
Material: Polystone and other materials
Price: 2.299,00.-$
Edition Size: 150
Release Date: Feb. 2020 - Jun. 2020
Product Size: 106.3cm (H) x 47.1cm (W) 36.2cm (D)
Cape Size: 92cm (H) x 180cm (W)
Product Weight: 28.2kg
SPECIFICATIONS
One (1) designed base
Soft resin material has been used for the costume
LED Spotlight function on base
Product is not available at the moment in Sideshow Collectibles, please see other items.
---
14.09.2019, 10:54
Silver Surfer
Moderator


Beiträge: 15,863
Registriert seit: May 2013
RE: 1/2 Statue - SUPERMAN "Black Suit" (Batman vs Superman)
POST #1 UPDATE
---
10.10.2020, 16:43
Silver Surfer
Moderator


Beiträge: 15,863
Registriert seit: May 2013
RE: 1/2 Statue - SUPERMAN "Black Suit" (Batman vs Superman)
LIVE PIC
(Pic by Stewart Murray)
---

Benutzer, die gerade dieses Thema anschauen: 1 Gast/Gäste