1/6 Figure - IRON MAN IV Secret Project (Iron Man 2)
07.10.2016, 13:01
(Dieser Beitrag wurde zuletzt bearbeitet: 12.03.2019 15:29 von Silver Surfer.)
GuteLaune
Moderator


Beiträge: 3,524
Registriert seit: May 2013
1/6 Figure - IRON MAN IV Secret Project (Iron Man 2)
Zur Komplettierung des Hot Toys Threads stelle ich die noch fehlenden Figuren ein. Sollte ich einen schon bestehenden Thread übersehen haben, bitte ich um Info.
Nun zur Figur (MMS153):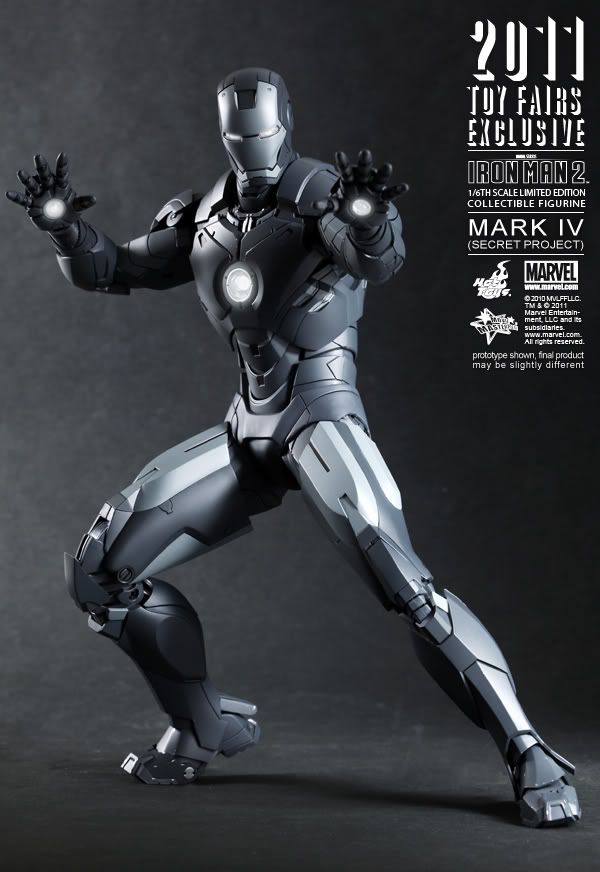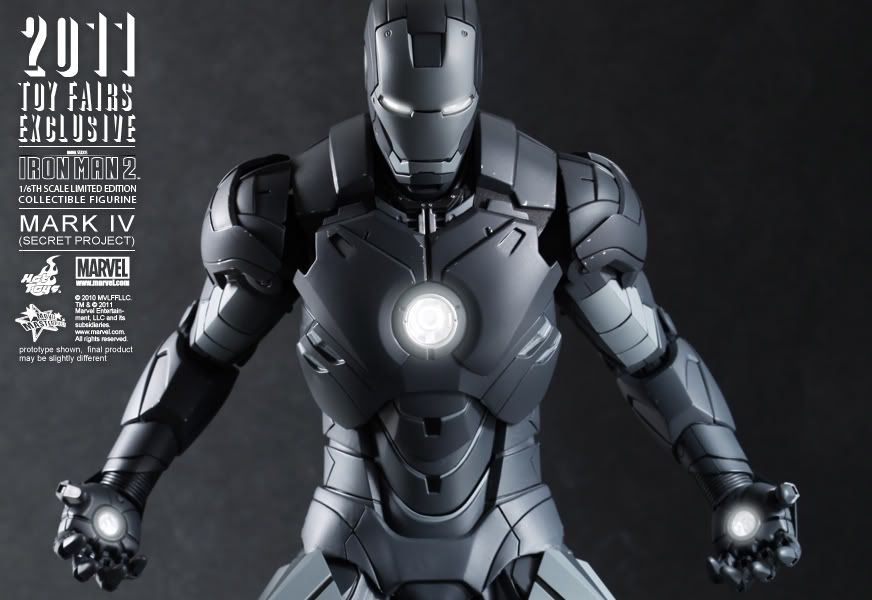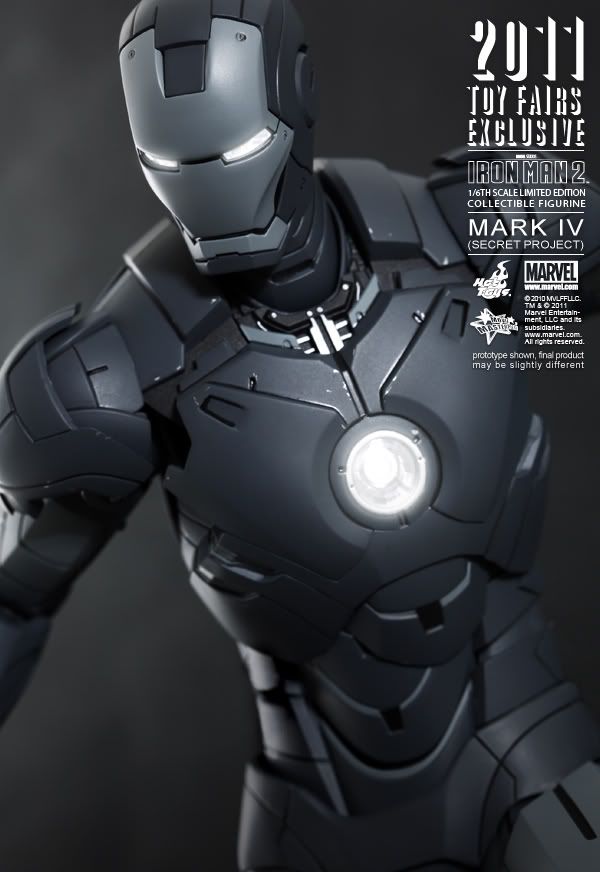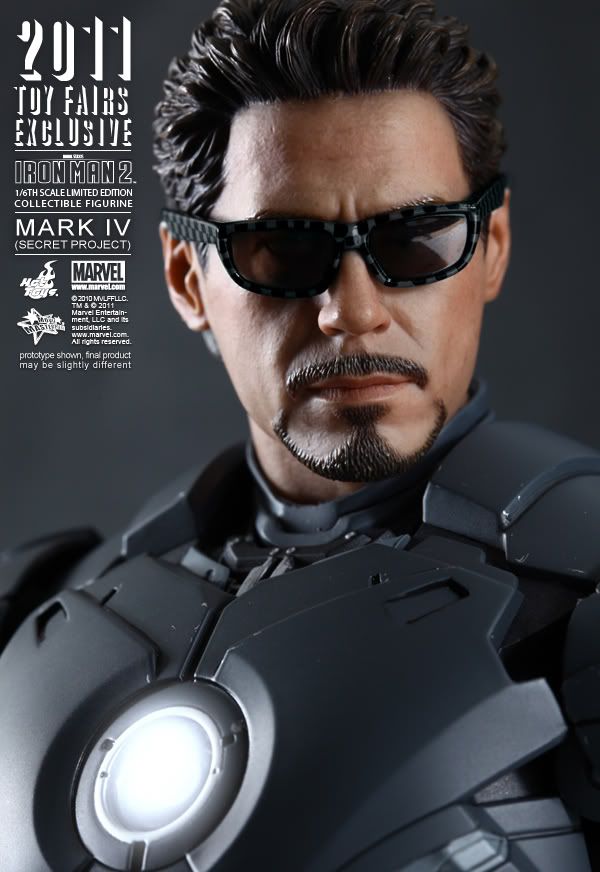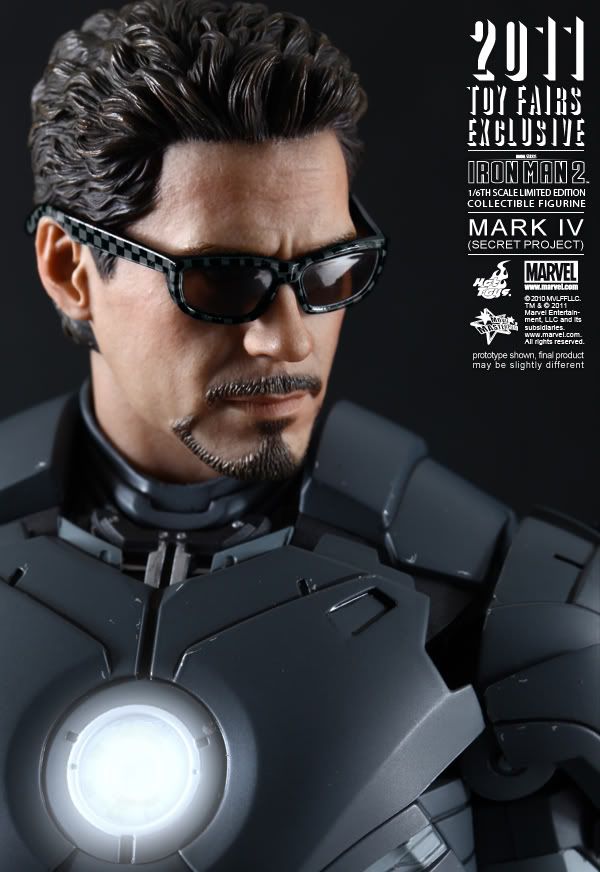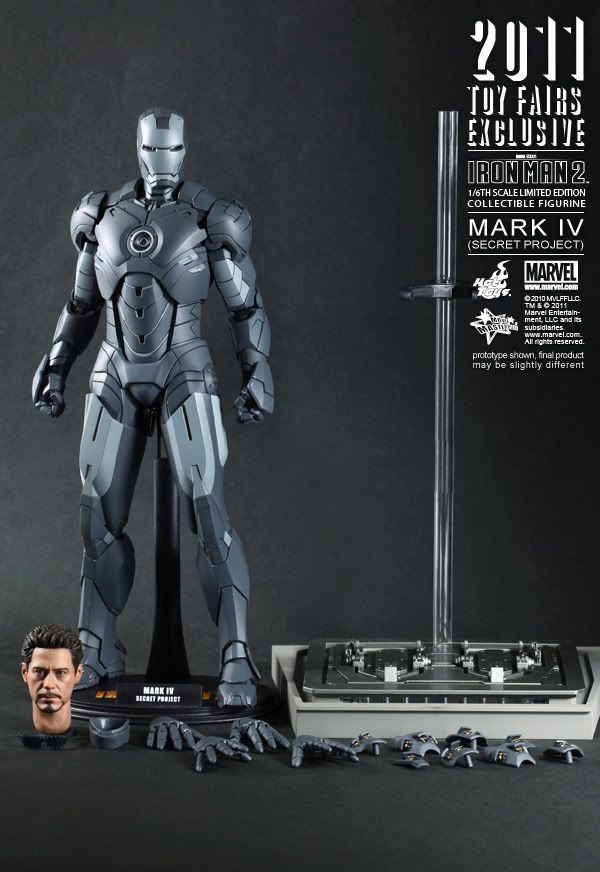 The 1/6th scale Mark IV Limited Edition Collectible Figurine (Secret Project) specially features:
– Authentic and detailed fully realized likeness as Mark IV in the movie Iron Man 2 painted in grey color
– Newly developed alternate head with authentic likeness of Robert Downey Jr. as Tony Stark in the movie
– Approximately 30 cm tall
– Over 36 points of articulations
– Special features on armor:
– Grey color painting on armor with battle damaged scratches finishing
– Newly developed movie-accurate helmet
– LED-lighted eyes and Micro ARC reactor on chest (white light, battery operated)
– One (1) piece of detachable chest armor
– Improved articulations on waist armor which allow flexible movement
– Detachable forearm rockets
– Three (3) pairs of interchangeable palms including:
– One (1) pair with improved articulations, movable fingers and light-up repulsors (white light, battery operated)
– One (1) pair of forceful fists
– One (1) pair of relaxed palms
– Fully deployed air flaps at back of the armor with built-in metal flaps
– Retractable countermeasure dispenser
– Articulated flaps at the back of armor on left and right legs
Accessories:
– One (1) pair of grey framed sunglasses
– Figure stand with Mark IV nameplate and movie logo
– One more additional square-shaped figure stand with LED light-up function (white light, battery operated)
(Quelle: http://www.hottoysph.com)
---
Ein Leben ohne Statuen ist möglich - aber sinnlos.

Benutzer, die gerade dieses Thema anschauen: 1 Gast/Gäste