1/6 Figure - IRON MAN XXVII "Disco" (Iron Man 3)
07.07.2016, 20:53
(Dieser Beitrag wurde zuletzt bearbeitet: 01.05.2019 08:47 von Silver Surfer.)
Silver Surfer
Moderator


Beiträge: 16,264
Registriert seit: May 2013
1/6 Figure - IRON MAN XXVII "Disco" (Iron Man 3)
IRON MAN 3
D
I
S
C
O
MARK XXVII
~ 1/6 SCALE COLLECTIBLE FIGURE ~
The Hot Toys "House Party Protocol" figures is expanding yet again for Iron Man fans as we officially introduce Disco (Mark XXVII), the Chameleon Suit, 1/6th scale collectible figure as a Toy Fair Exclusive item!
This chameleon suit earns its nickname "Disco" for its special blue and orange color combination and its ability to camouflage in the surrounding environment. The 1/6th scale Disco Mark XXVII collectible figure features detailed armor design, specially applied metallic blue and orange colored painting on armor, LED light-up functions, and a dynamic figure stand.
Iron Man fans don't miss the chance to expand your "House Party Protocol" once again!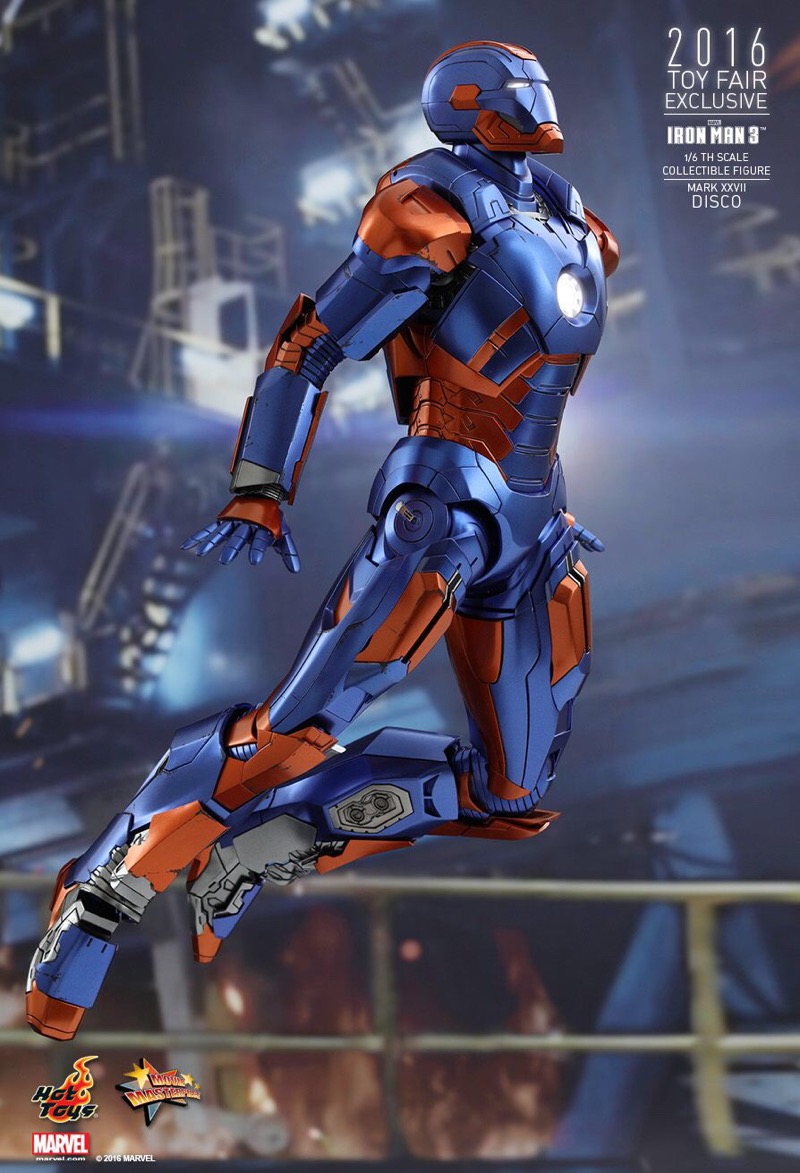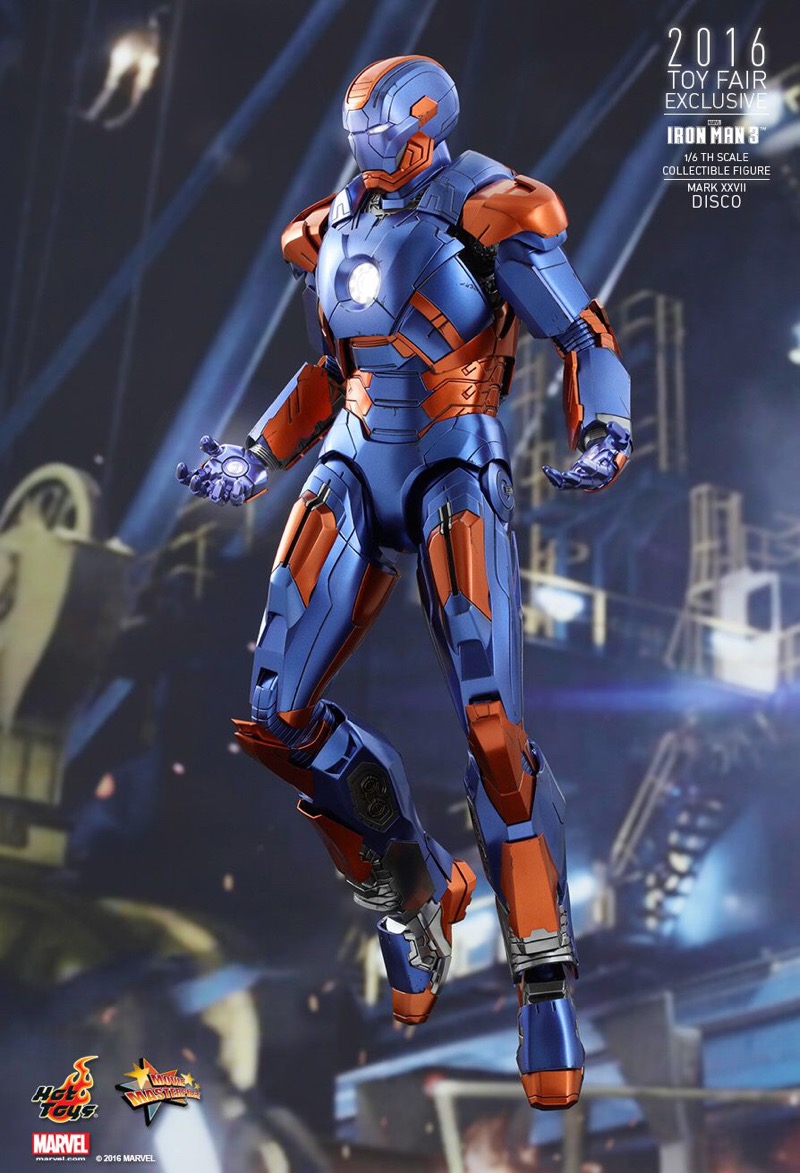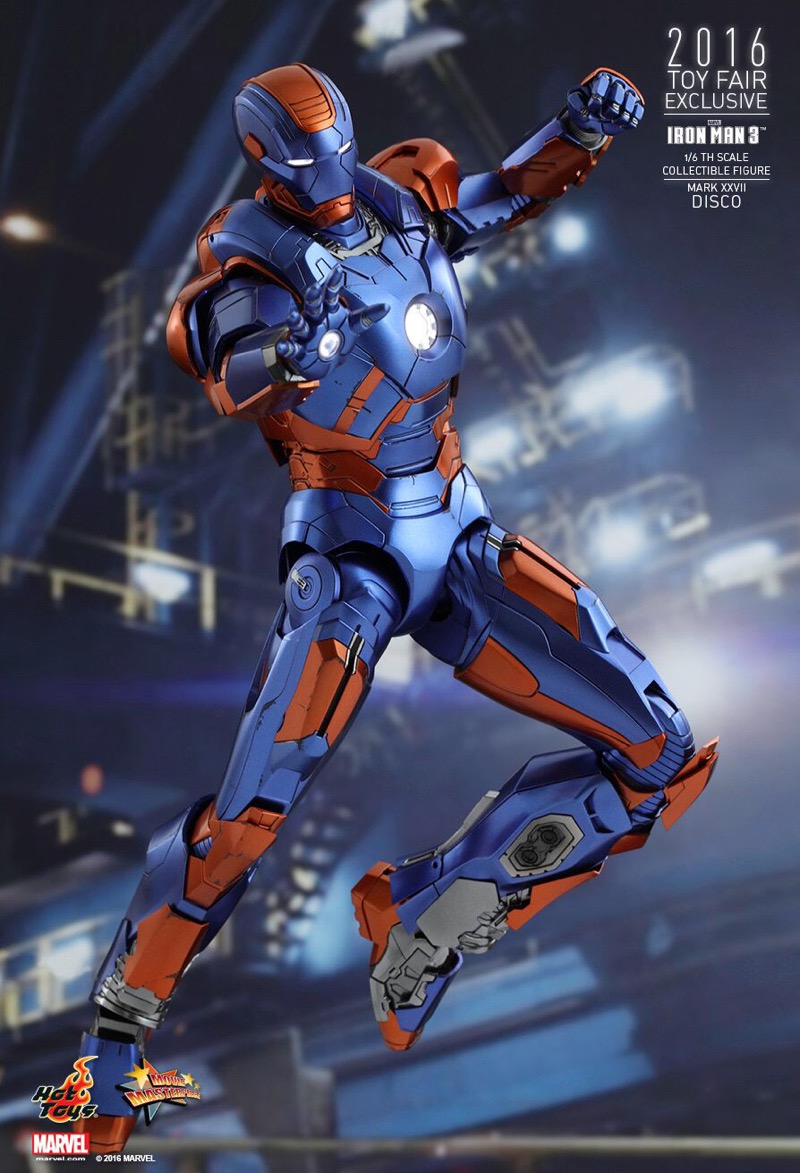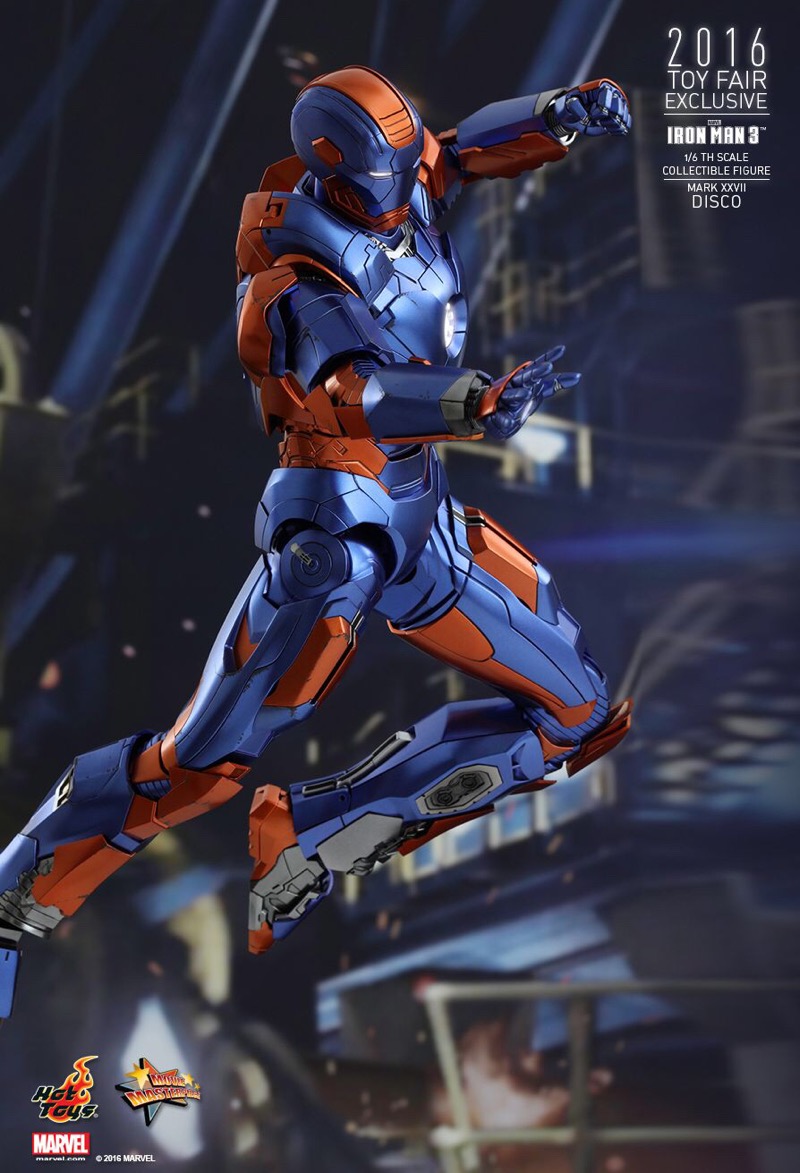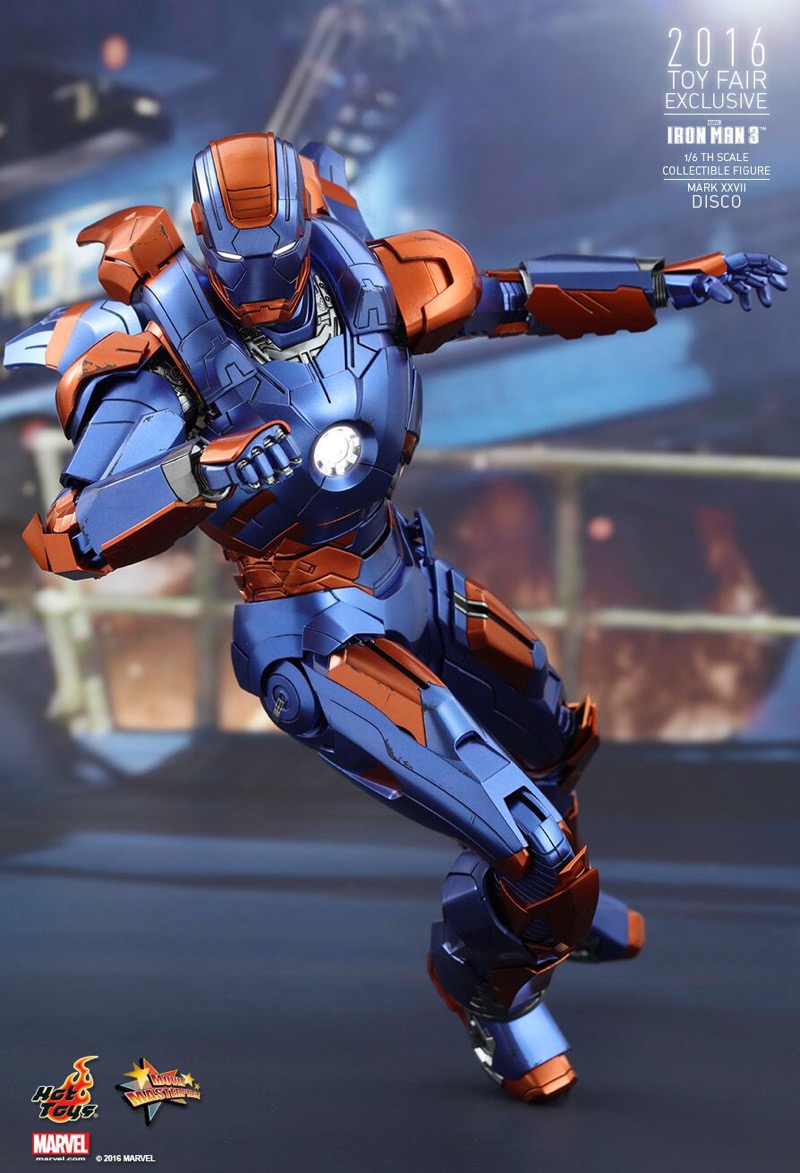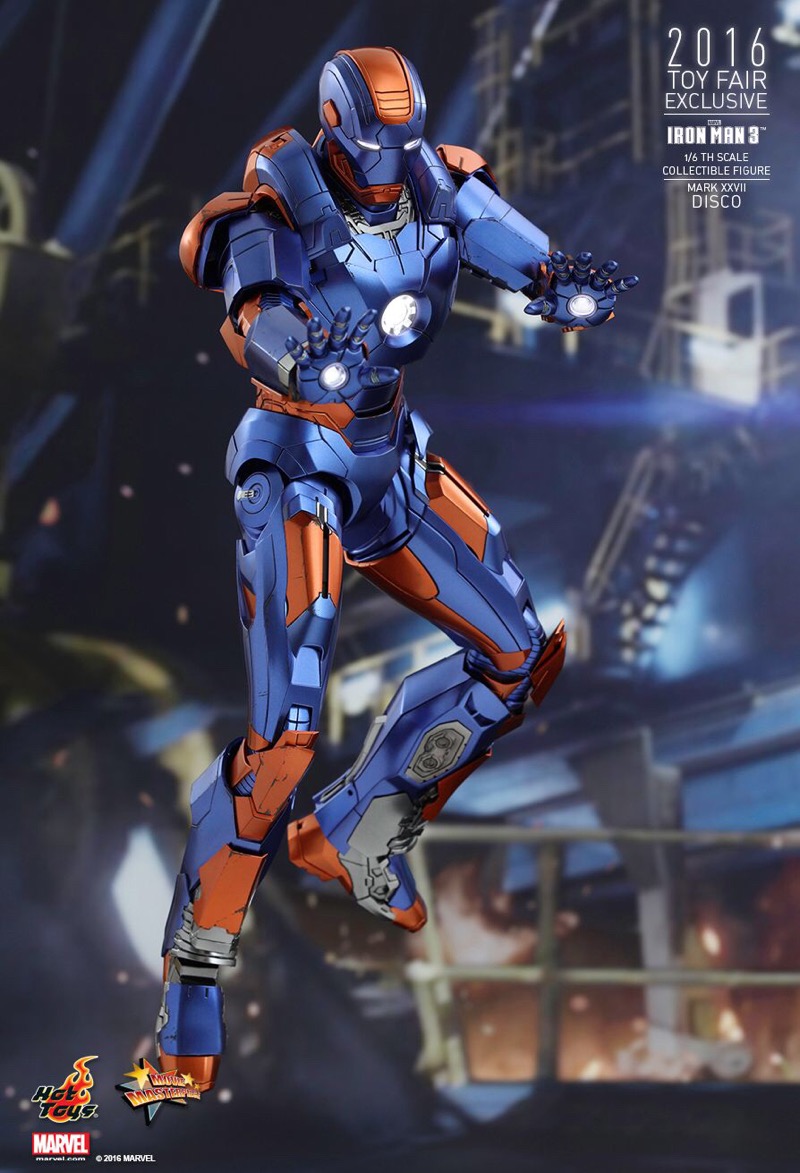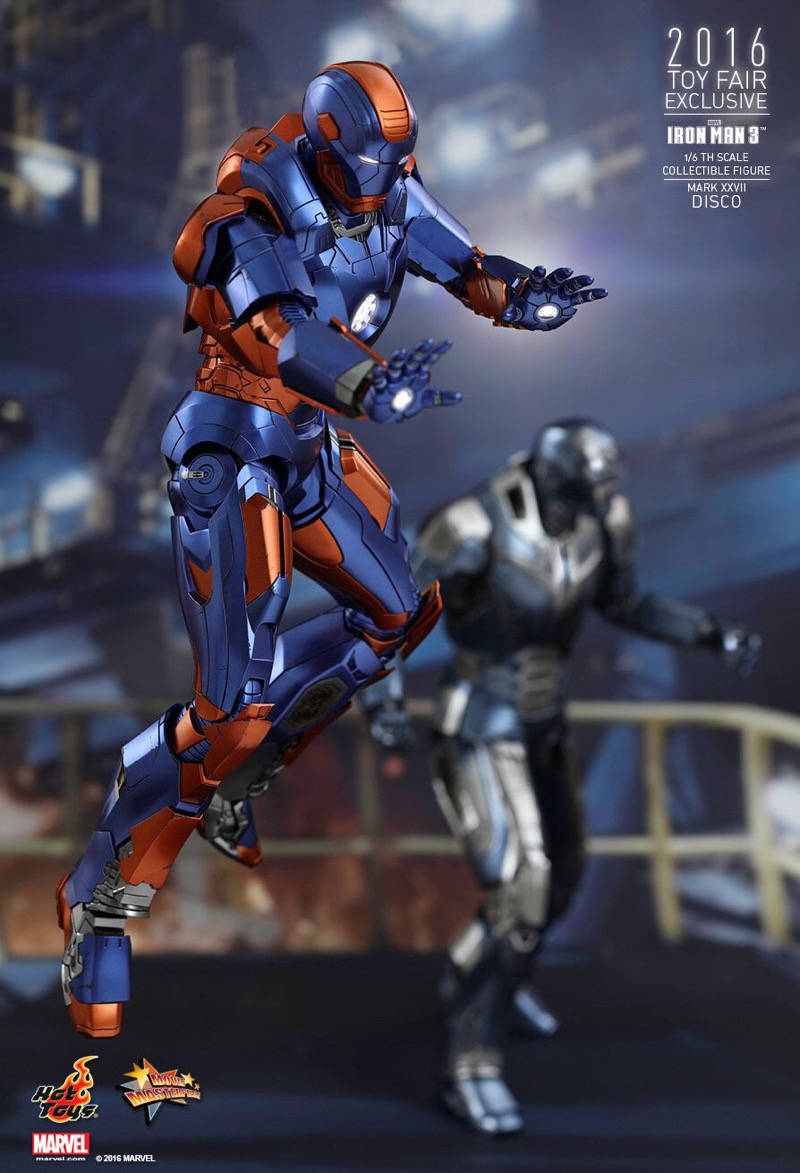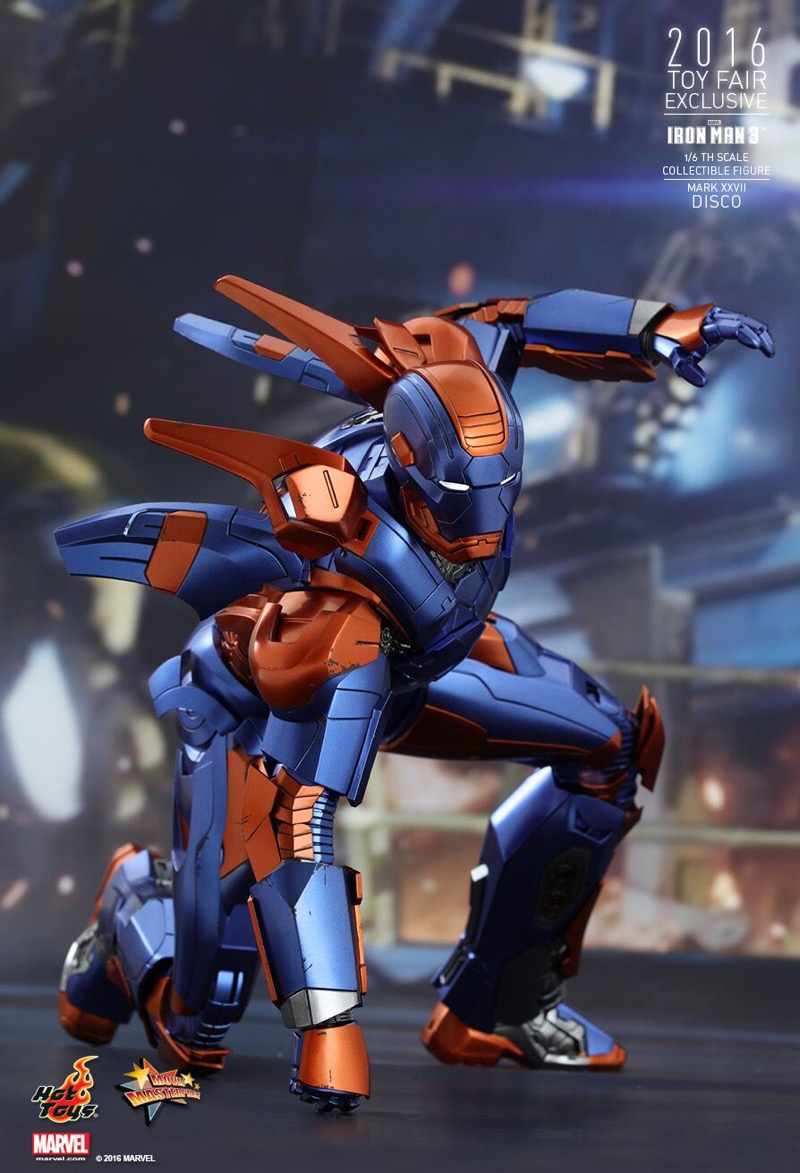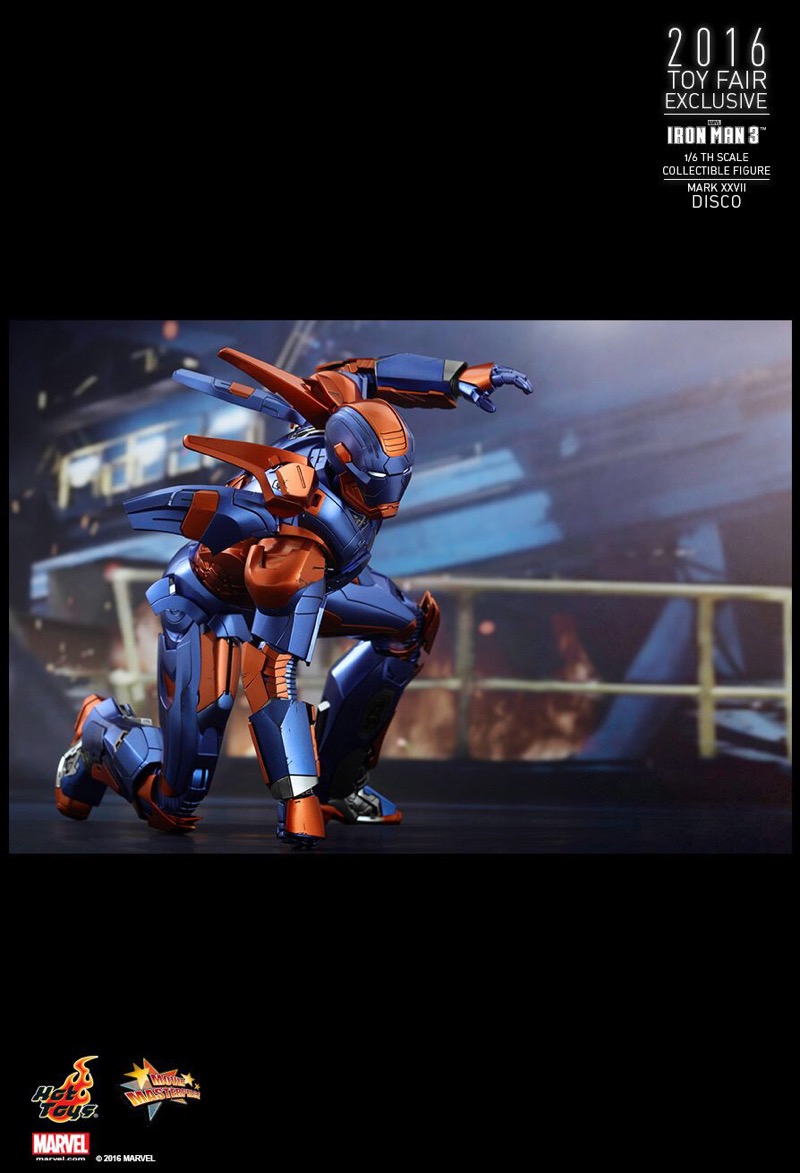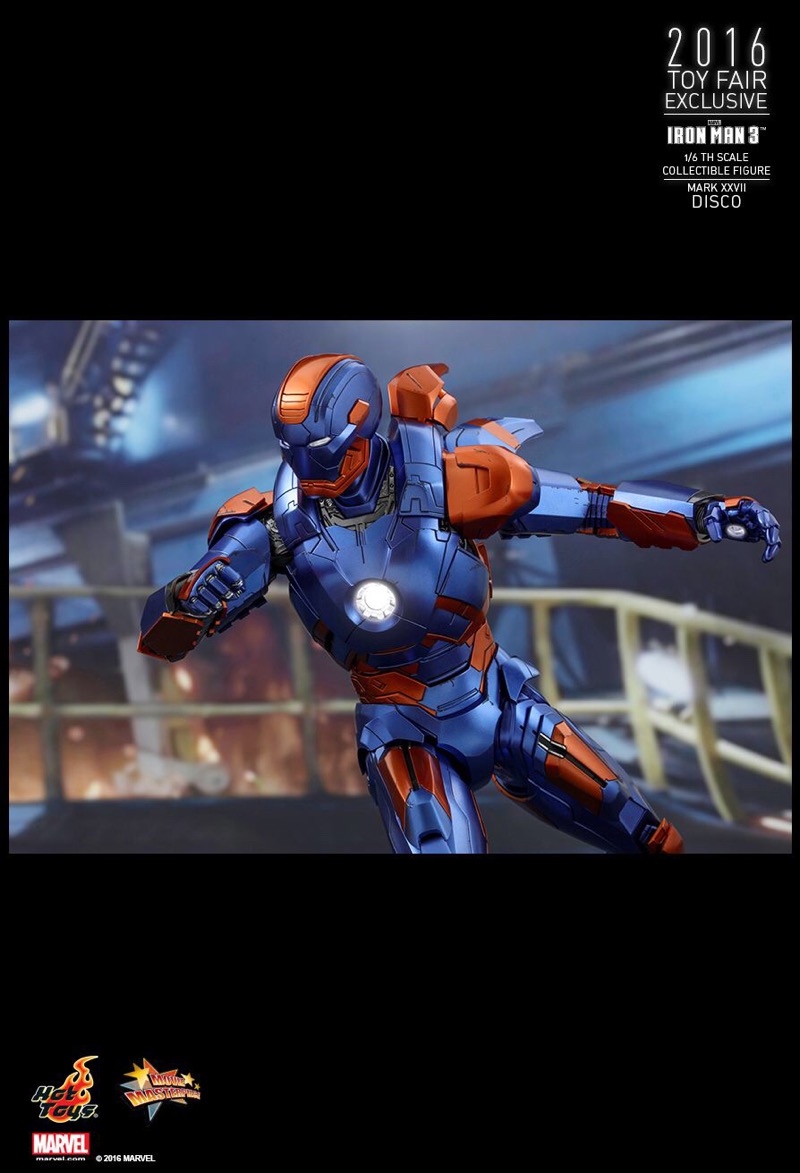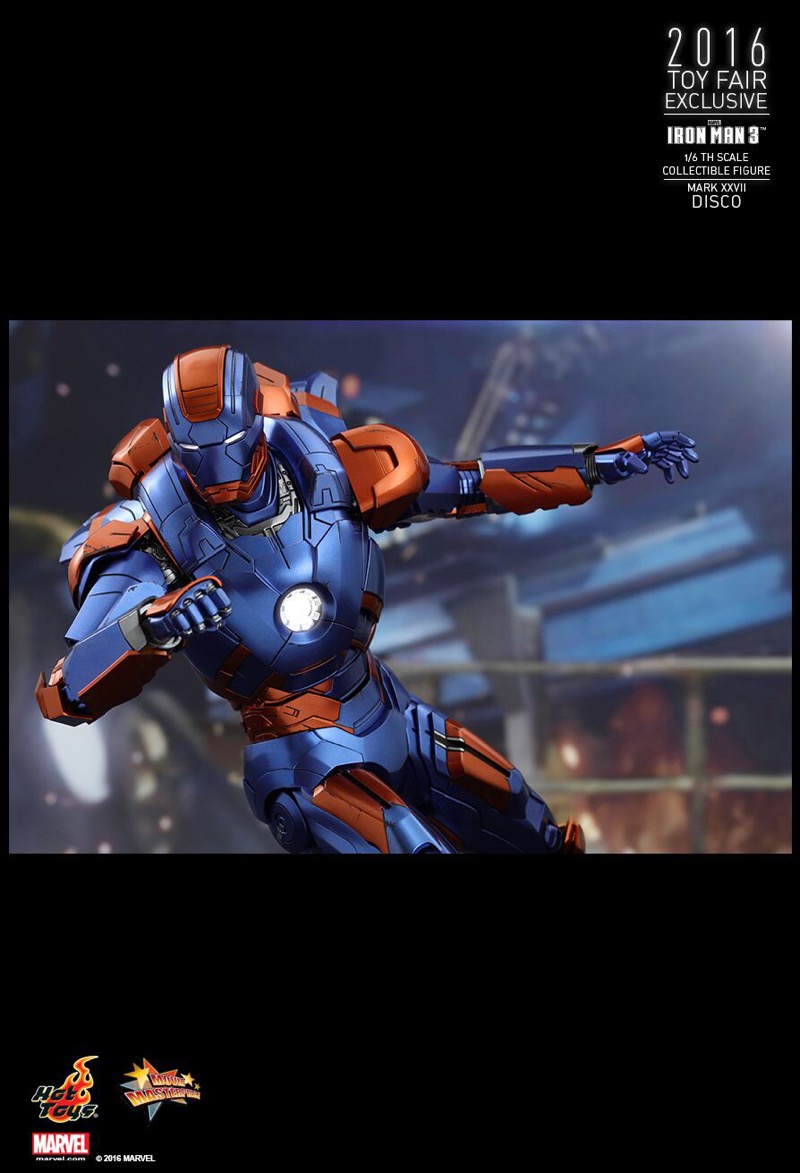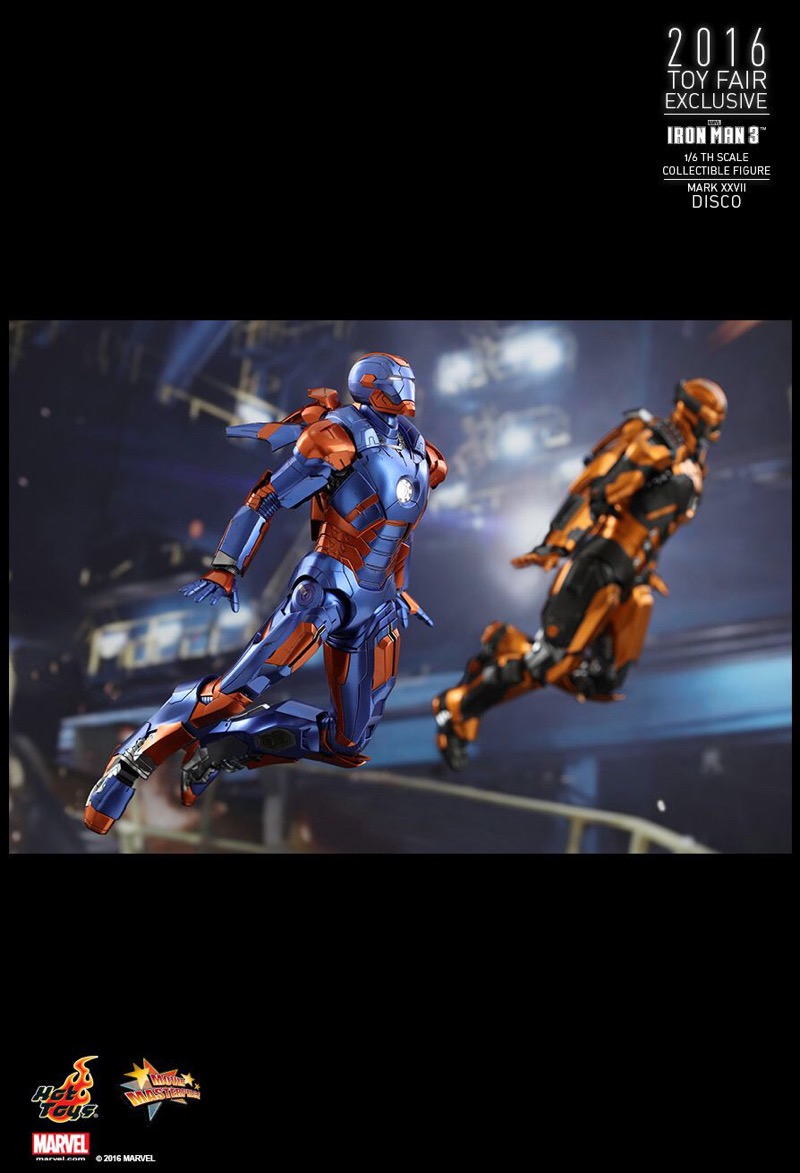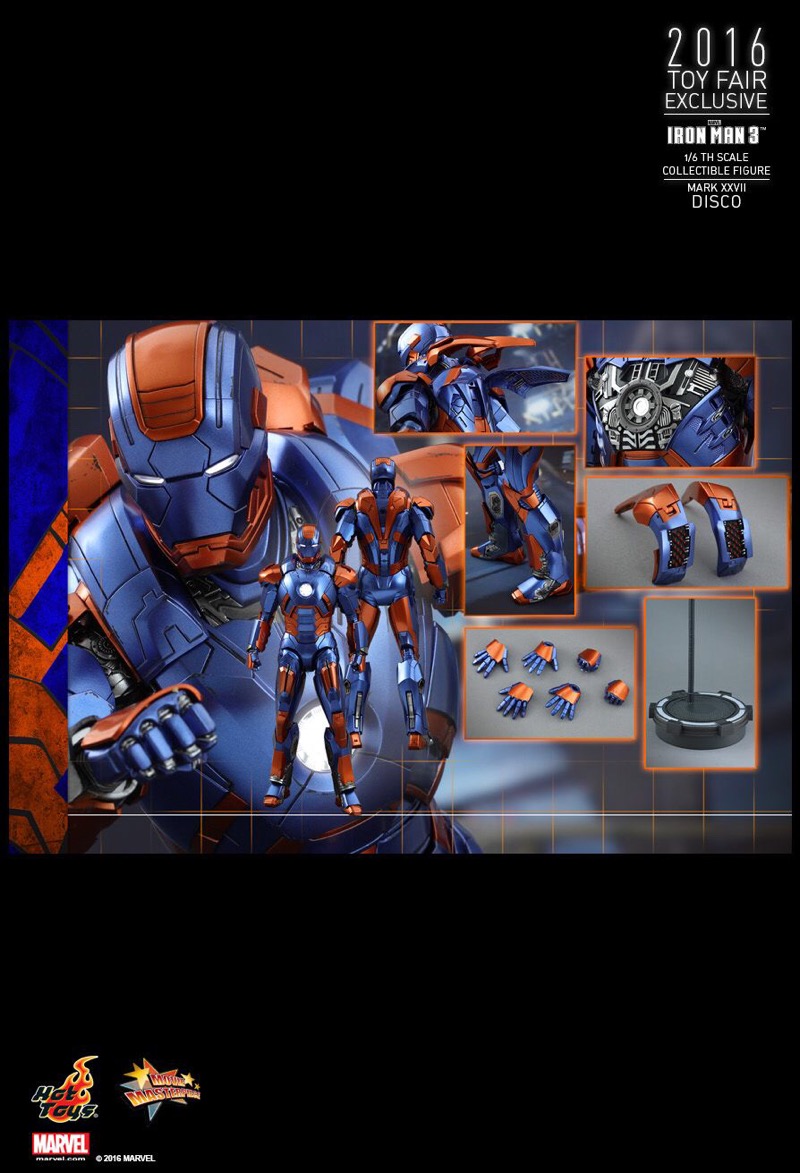 FEATURES
- Authentic likeness of Disco, the Chameleon Suit, in Iron Man 3
- Over 30 points of articulations
- Approximately 31 cm tall
- LED-lighted eyes and circle-shaped RT on chest (white light, battery operated)
- Metallic blue and orange colored painting on armor
- One (1) pair of interchangeable missile-firing shoulder armor
- Three (3) pairs of interchangeable hands including:
- One (1) pair of fists
- One (1) pair of hands with articulated fingers and light-up repulsors (white light, battery operated)
- One (1) pair of repulsor-firing hands (white light, battery operated)
- Fully deployed air flaps at back of the armor
- Articulations on waist armor which allow flexible movement
ACCESSORY
One (1) circular dynamic figure stand
RELEASE DATE
Q3 – Q4, 2016
---

Benutzer, die gerade dieses Thema anschauen: 1 Gast/Gäste