1/6 Figure - NEW GOBLIN (Spider-Man 3)
07.10.2016, 13:46
(Dieser Beitrag wurde zuletzt bearbeitet: 11.03.2019 10:59 von Silver Surfer.)
GuteLaune
Moderator


Beiträge: 3,524
Registriert seit: May 2013
1/6 Figure - NEW GOBLIN (Spider-Man 3)
Zur Komplettierung des Hot Toys Threads stelle ich die noch fehlenden Figuren ein. Sollte ich einen schon bestehenden Thread übersehen haben, bitte ich um Info.
Nun zur Figur (MMS151):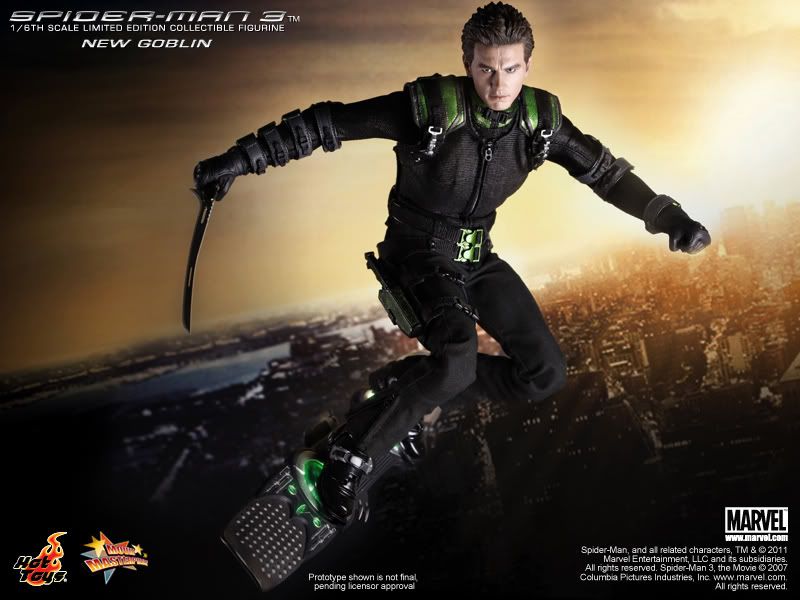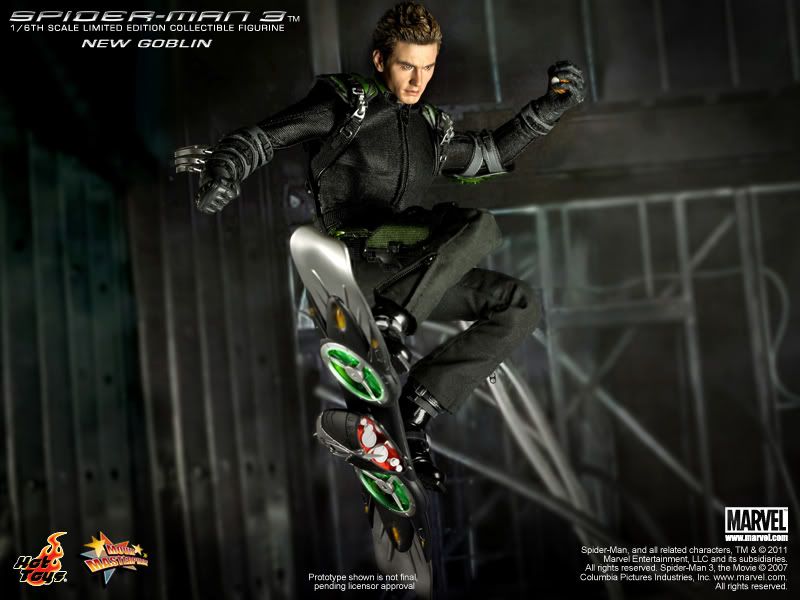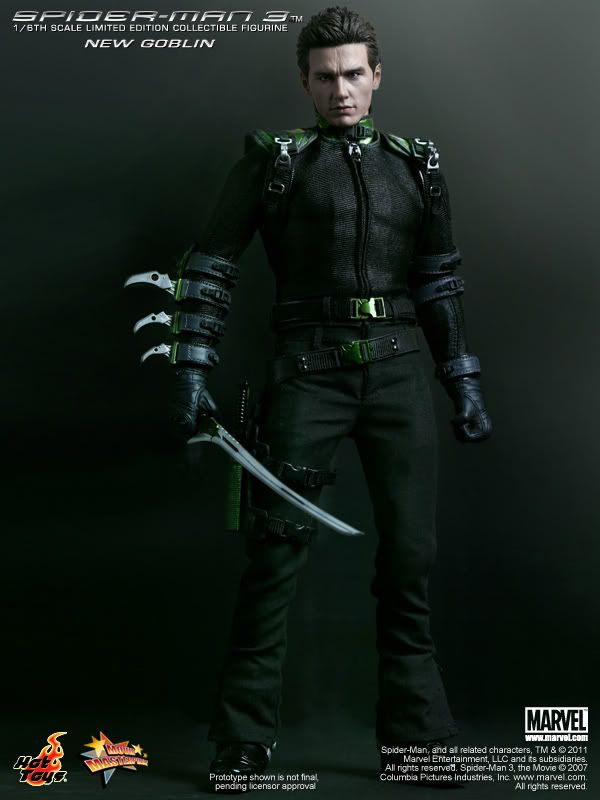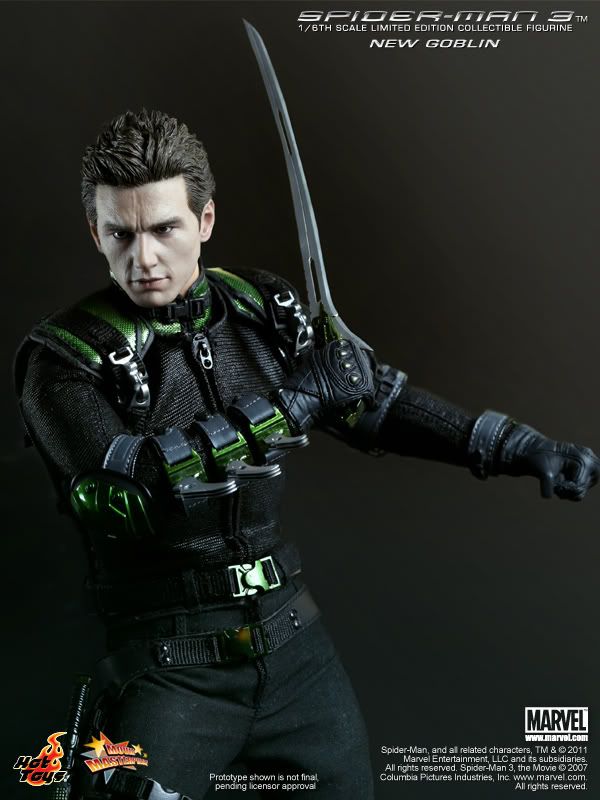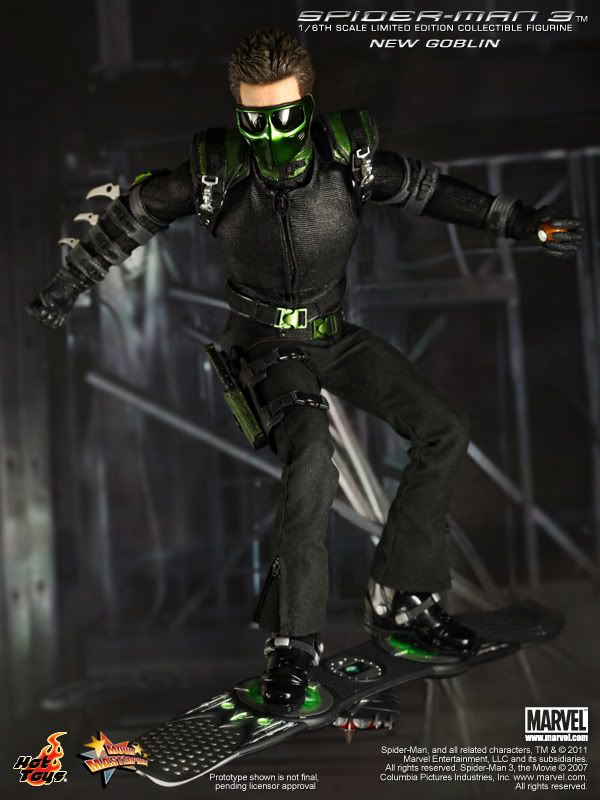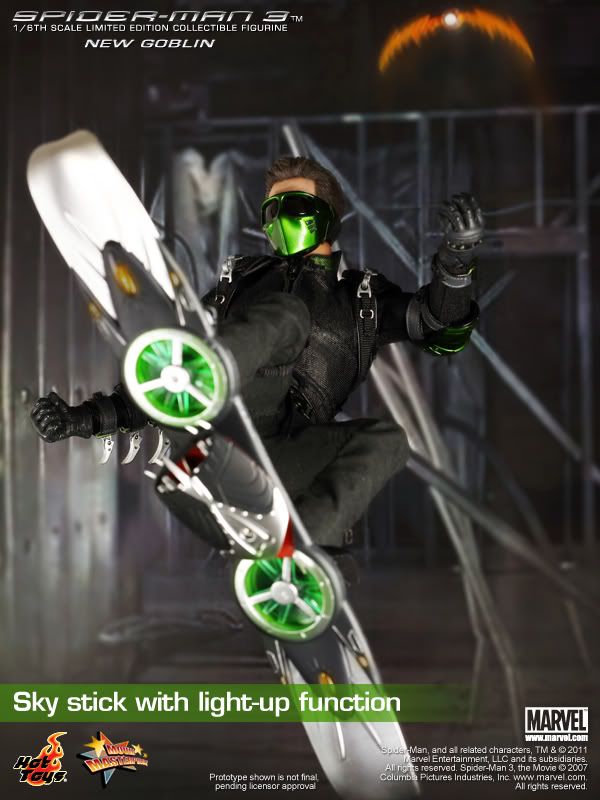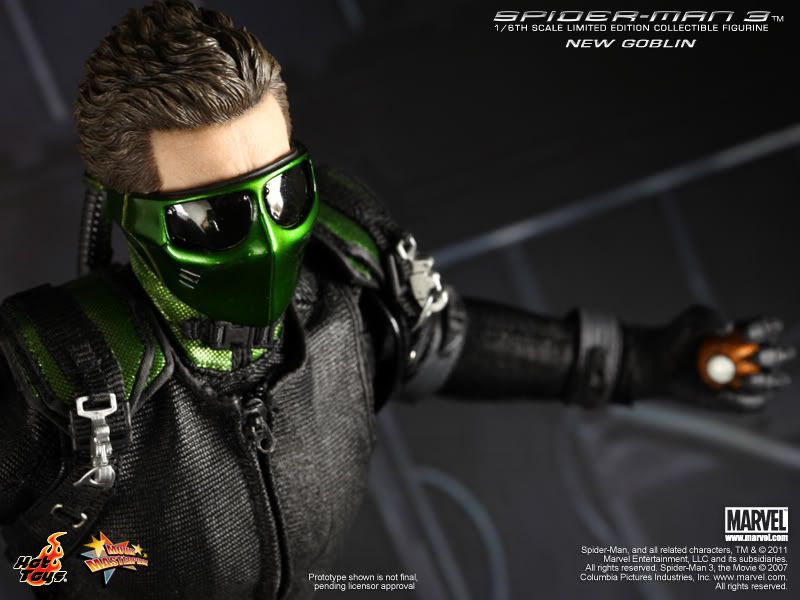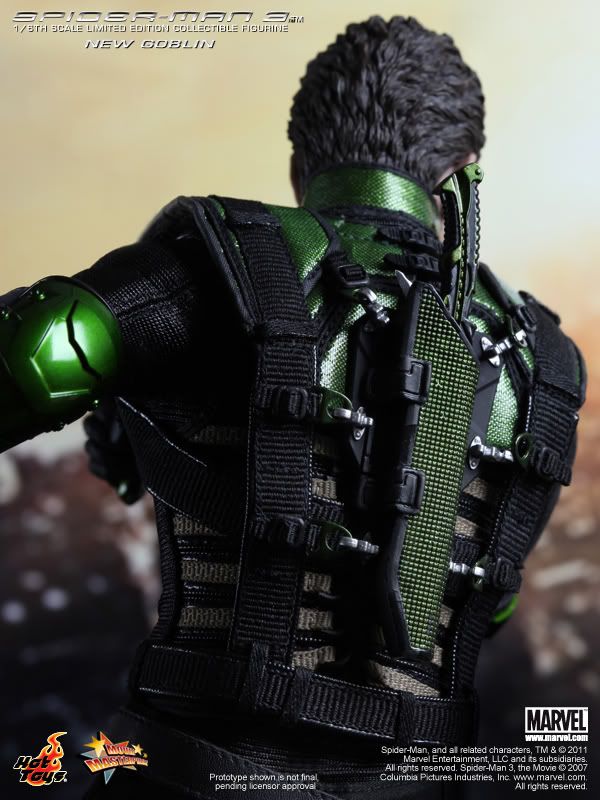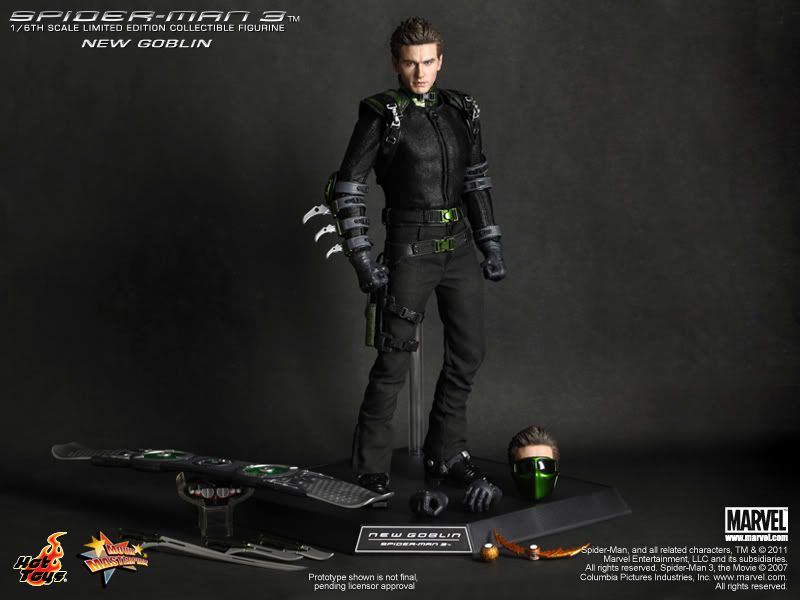 The 1/6th scale New Goblin Limited Edition Collectible Figurine specially features:
– Authentic and detailed fully realized likeness of James Franco as New Goblin in the Spider-Man 3 movie
– Real-like facial expression with details wrinkles and gesture
– Alternate head with green mask and protective eye glasses
– Approximately 30 cm tall
– TrueType body with 30 points of articulation
– Two (2) pairs of interchangeable gloved palms including:
One (1) pair of relaxed palms with right palm for holding sword and left palm for holding pumpkin bomb
One (1) pair of fists
– Each piece of head sculpt is specially hand-painted
Costume :
– One (1) black- and green-colored jacket with elbow pads, belt and sword sheath on the back
– One (1) pair of black pants
– One (1) pair of black snowboots
Weapons:
– Three (3) swords with different lengths
– One (1) set of pumpkin bomb
– One (1) pair of forearm armor weapon (right side can be interchanged to fighting mode)
Accessories:
– One (1) sword pocket with straps
– One (1) sword sheath
– One (1) sky stick with light-up function and transparent stand
– Figurine stand with New Goblin nameplate and the movie logo
(Quelle: http://www.hottoysph.com)
---
Ein Leben ohne Statuen ist möglich - aber sinnlos.

Benutzer, die gerade dieses Thema anschauen: 1 Gast/Gäste