1/6 Figure - SPIDER-MAN Black Suit Sandman Dio (Spider-Man 3)
07.10.2016, 14:12
(Dieser Beitrag wurde zuletzt bearbeitet: 11.03.2019 10:50 von Silver Surfer.)
GuteLaune
Moderator


Beiträge: 3,524
Registriert seit: May 2013
1/6 Figure - SPIDER-MAN Black Suit Sandman Dio (Spider-Man 3)
Zur Komplettierung des Hot Toys Threads stelle ich die noch fehlenden Figuren ein. Sollte ich einen schon bestehenden Thread übersehen haben, bitte ich um Info.
Nun zur Figur (MMS165):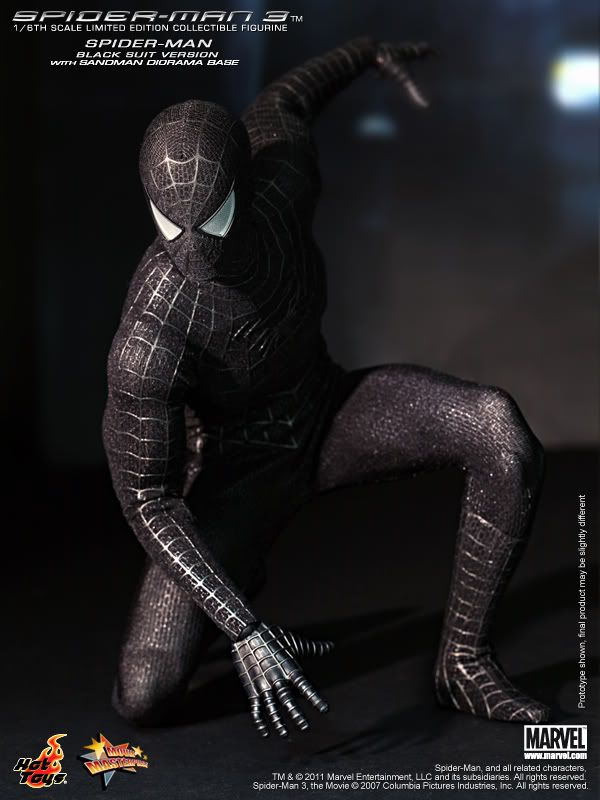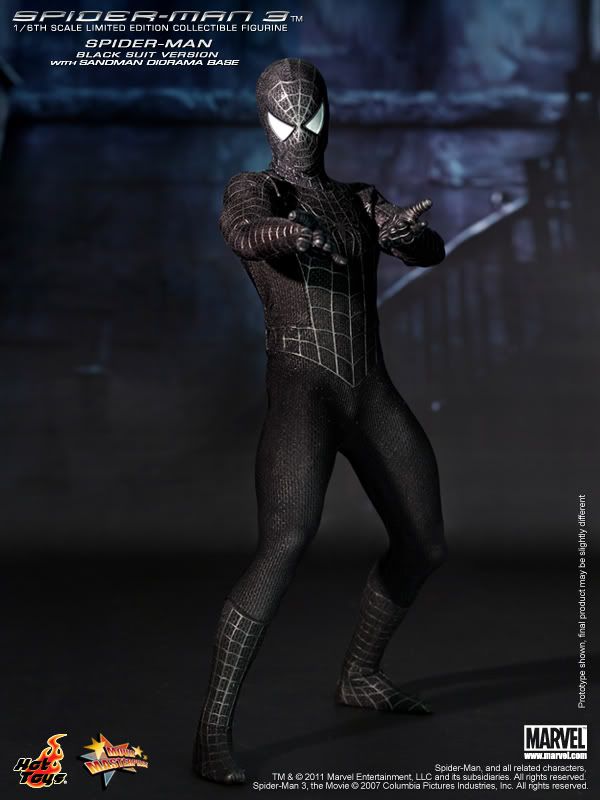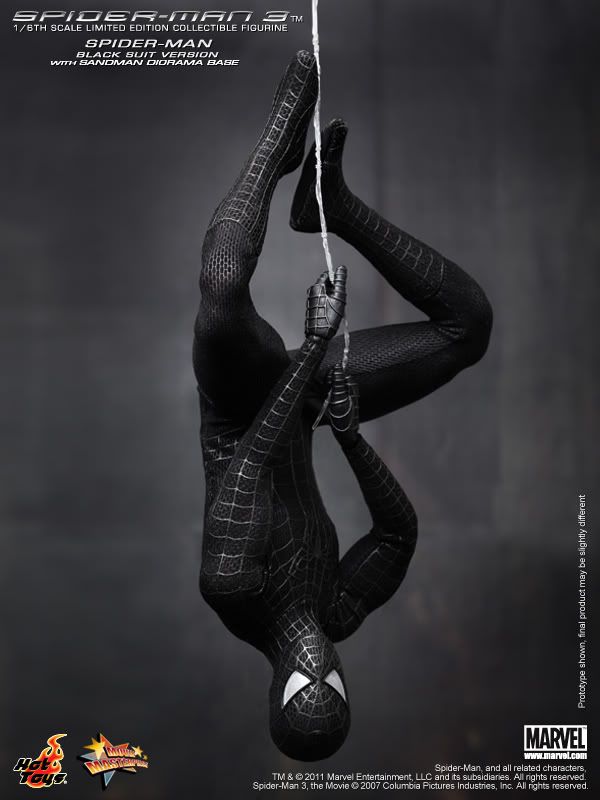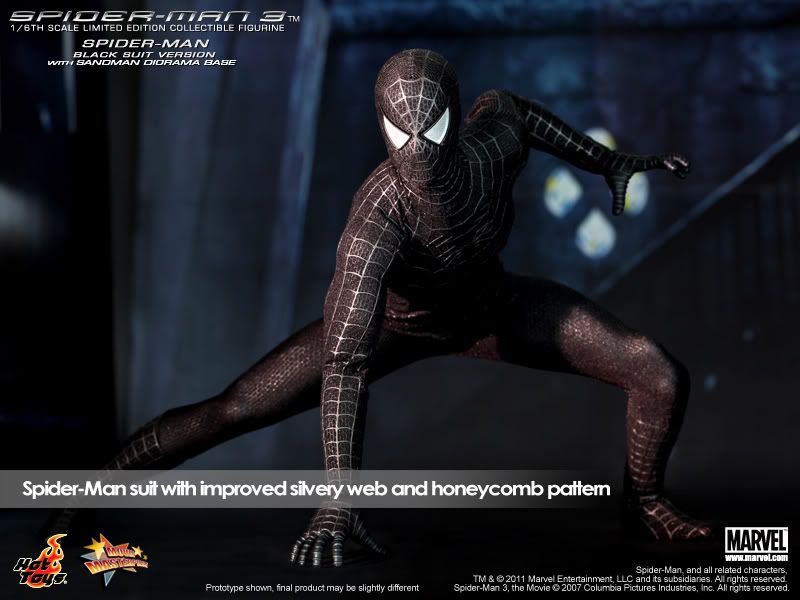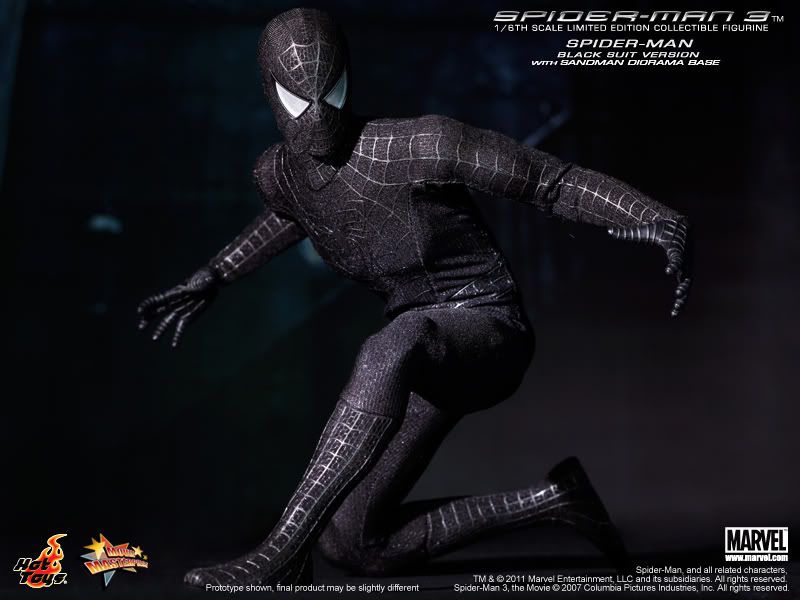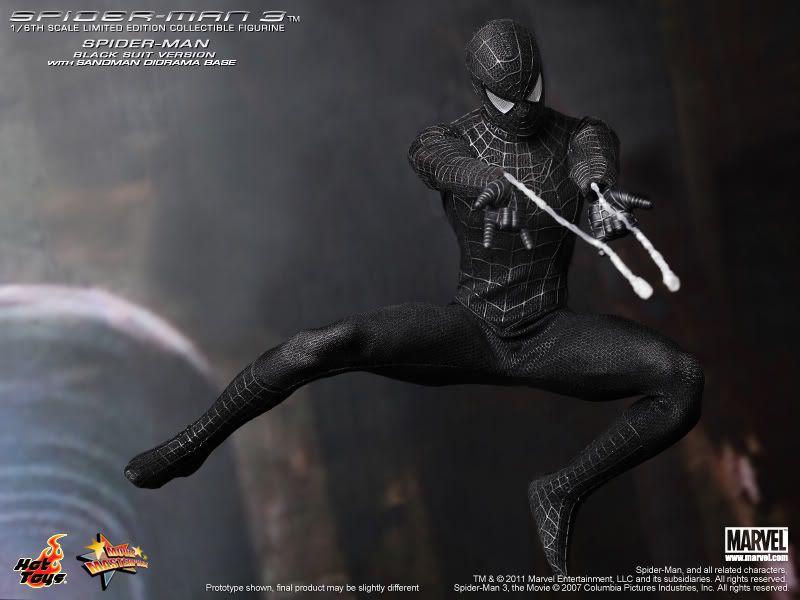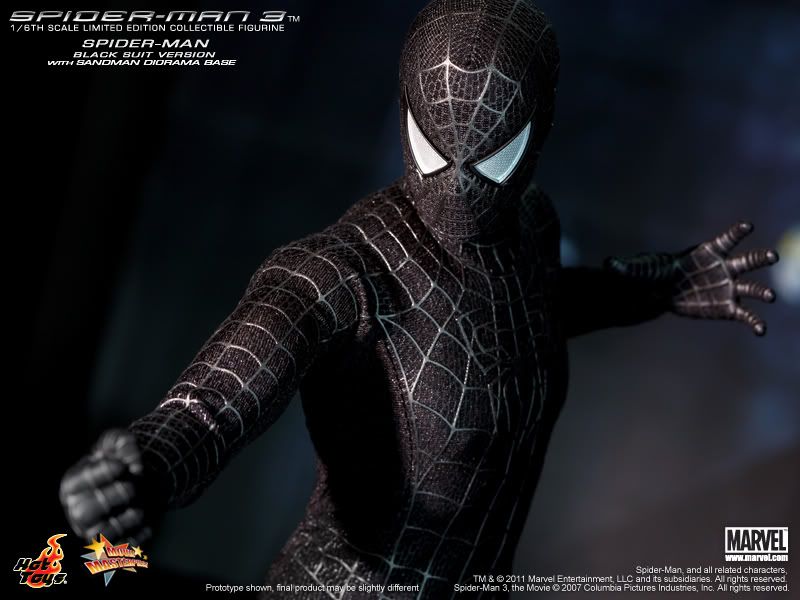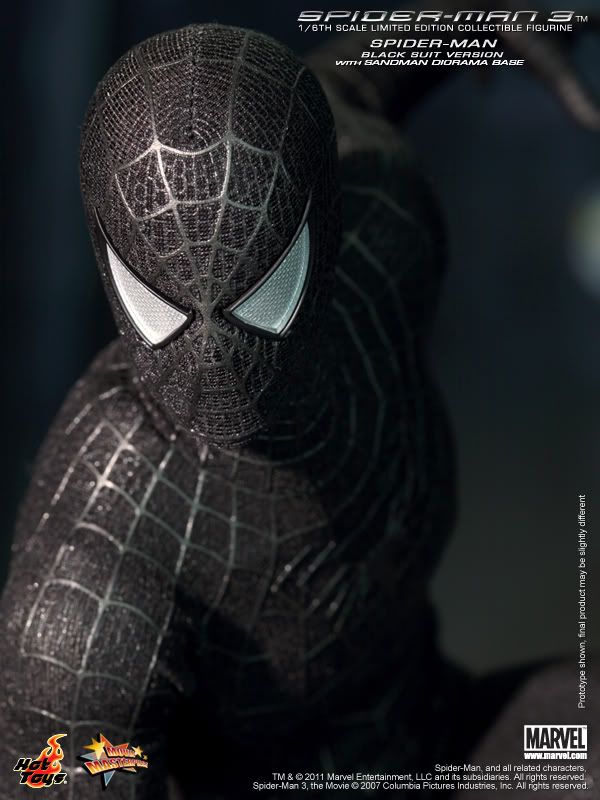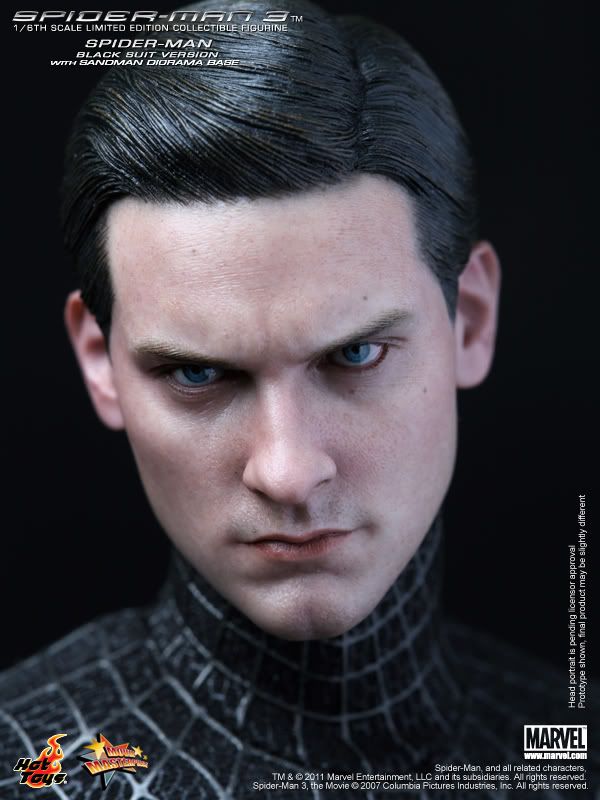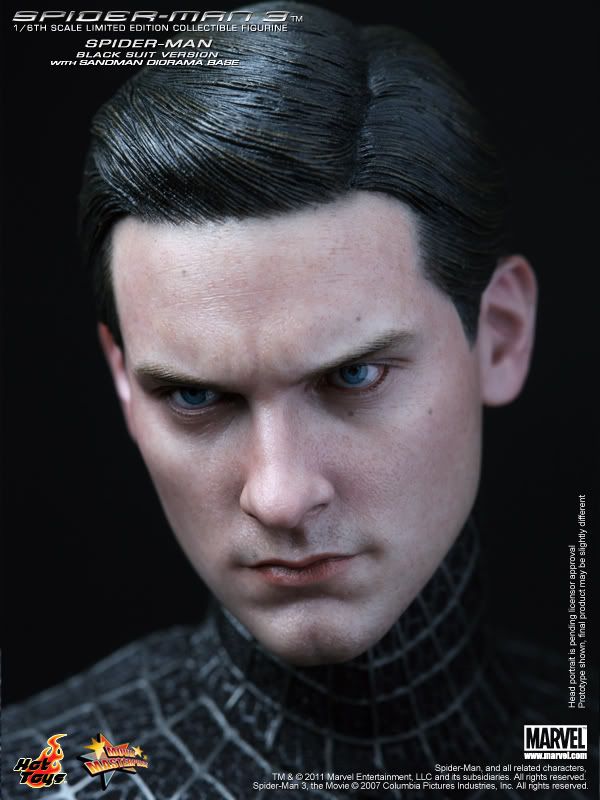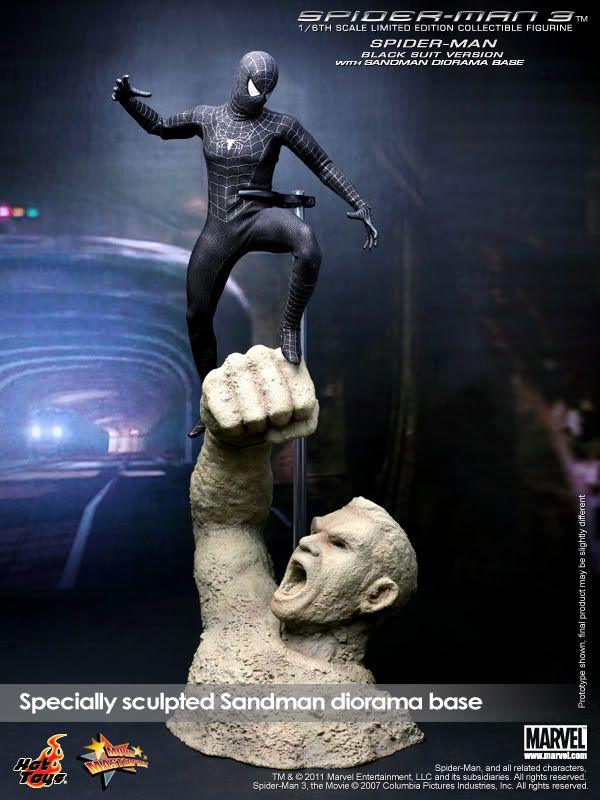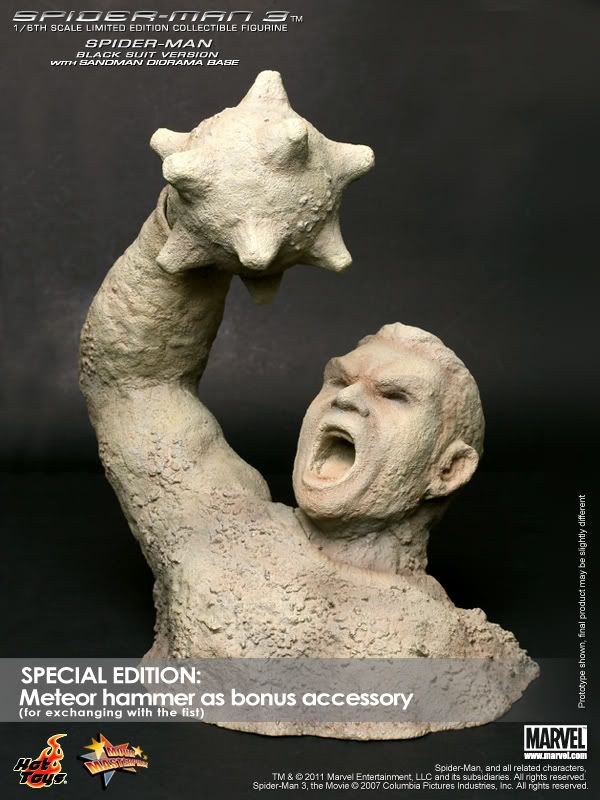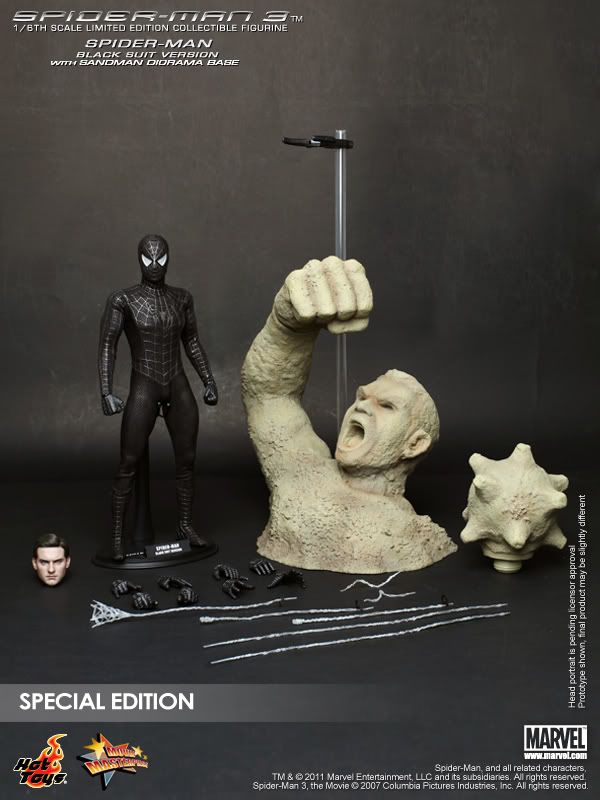 The 1/6th scale Spider-Man (Black Suit Version) Limited Edition Collectible Figurine with Sandman Diorama Base specially features:
– Authentic and detailed fully realized likeness of Spider-Man in black suit, featuring the likeness of Tobey Maguire as Spiderman / Peter Parker in the Spider-Man 3 movie
– TrueType body with 30 points of articulation
– Approximately 30 cm tall
– Five (5) pairs of interchangeable palms with silvery web pattern including:
One (1) pair of relaxed palms
One (1) pair of fists
One (1) pair of palms for web shooting
One (1) pair of palms for web swinging
One (1) pair of palms for climbing
Costume :
– One (1) black Spider-Man suit with improved silvery web and honeycomb pattern on head and body, with spider icon in the front and at the back of the body, with one (1) pair of black silvery web patterned boots
Accessories:
– A total of five (5) strips of web including:
Two (2) for imitating the flying scene
Two (2) of cobweb shooting
One (1) of cobweb opening
Diorama Base & Figurine Stand:
– Diorama base featuring the Sandman in the movie
– Figurine stand with Spider-Man nameplate and the movie logo
Special Edition:
– One (1) meteor hammer as bonus accessory for exchanging with the fist of Sandman in the diorama base
(Quelle: http://www.hottoysph.com)
---
Ein Leben ohne Statuen ist möglich - aber sinnlos.

Benutzer, die gerade dieses Thema anschauen: 1 Gast/Gäste