1/6 Figure - WHIPLASH (Iron Man 2)
07.10.2016, 14:02
(Dieser Beitrag wurde zuletzt bearbeitet: 11.03.2019 10:52 von Silver Surfer.)
GuteLaune
Moderator


Beiträge: 3,524
Registriert seit: May 2013
1/6 Figure - WHIPLASH (Iron Man 2)
Zur Komplettierung des Hot Toys Threads stelle ich die noch fehlenden Figuren ein. Sollte ich einen schon bestehenden Thread übersehen haben, bitte ich um Info.
Nun zur Figur (MMS121):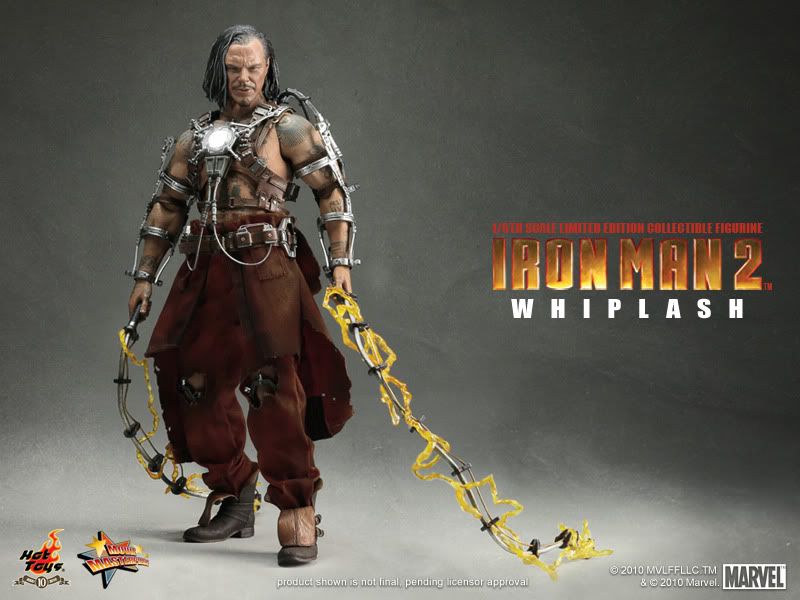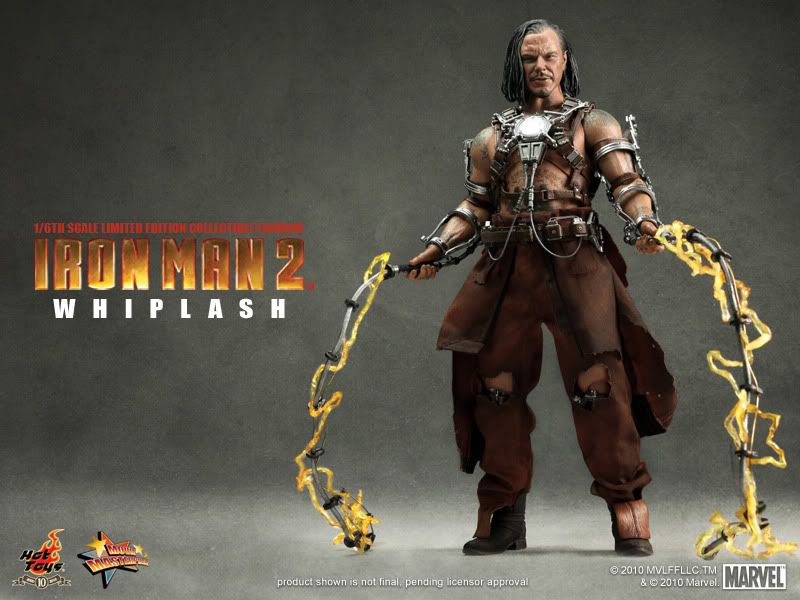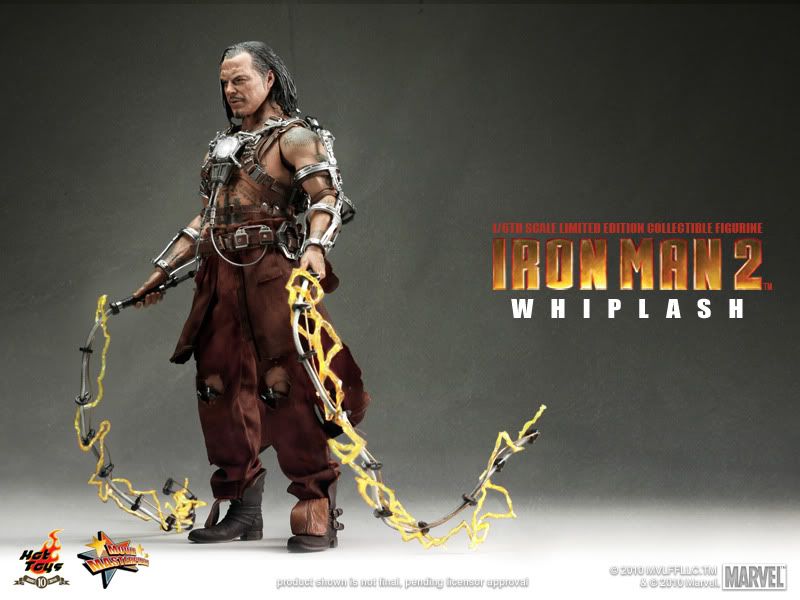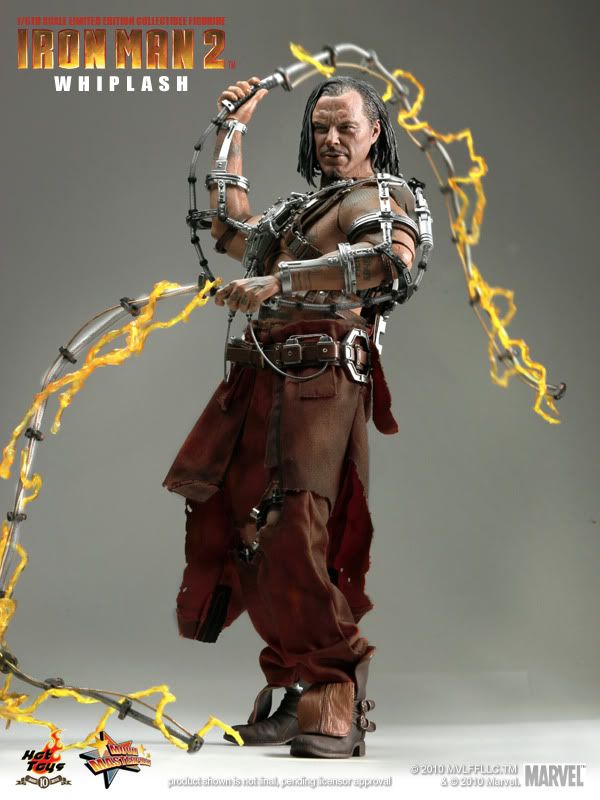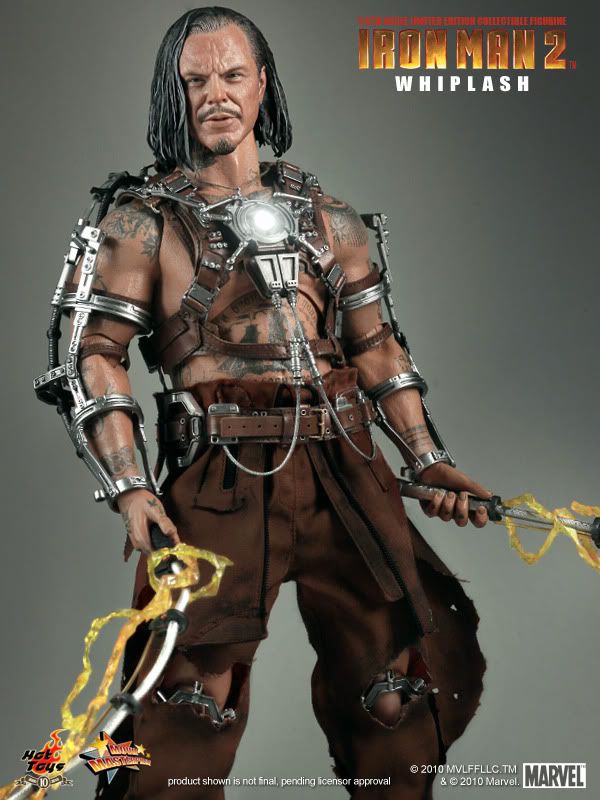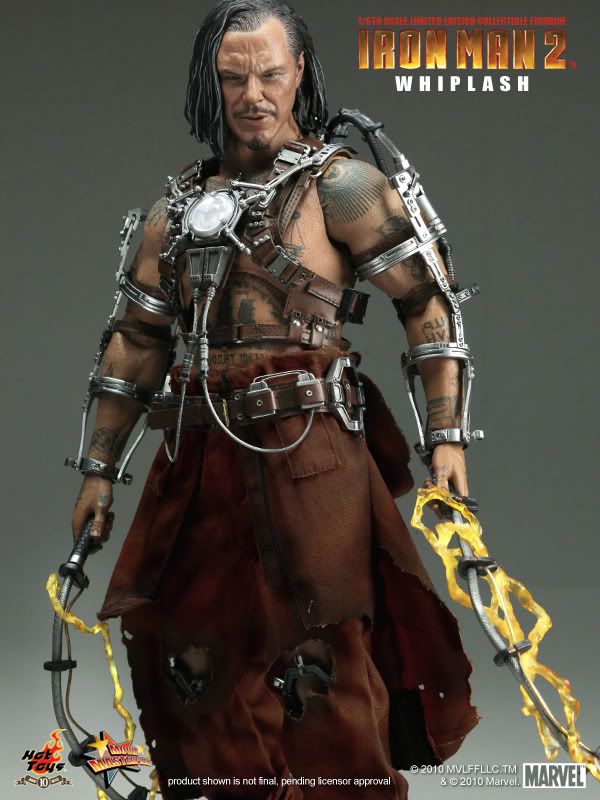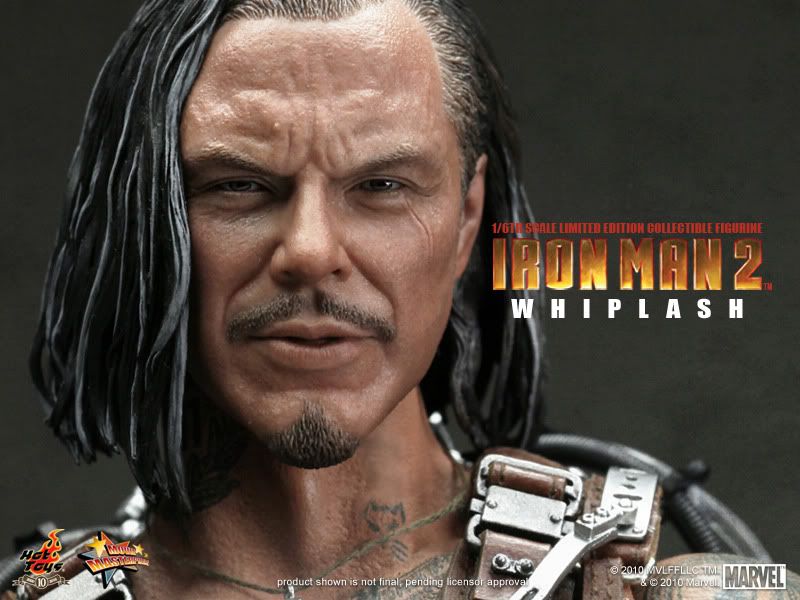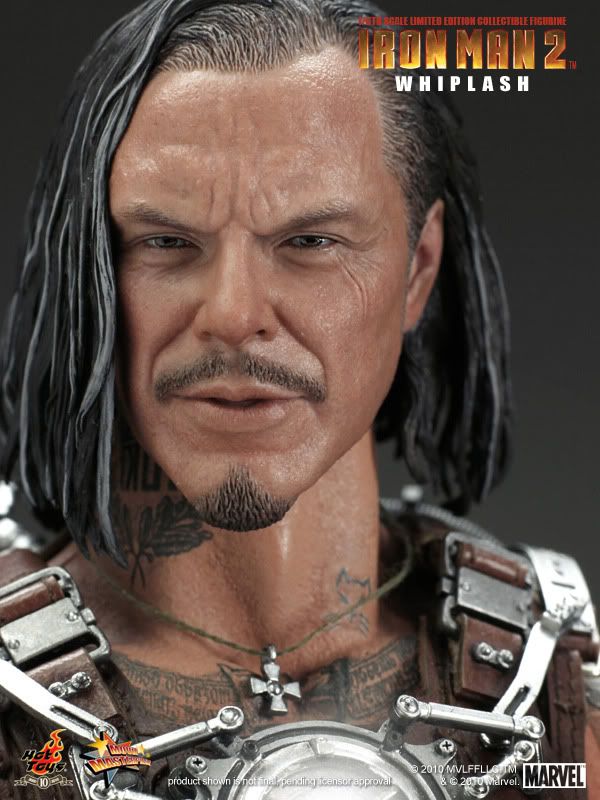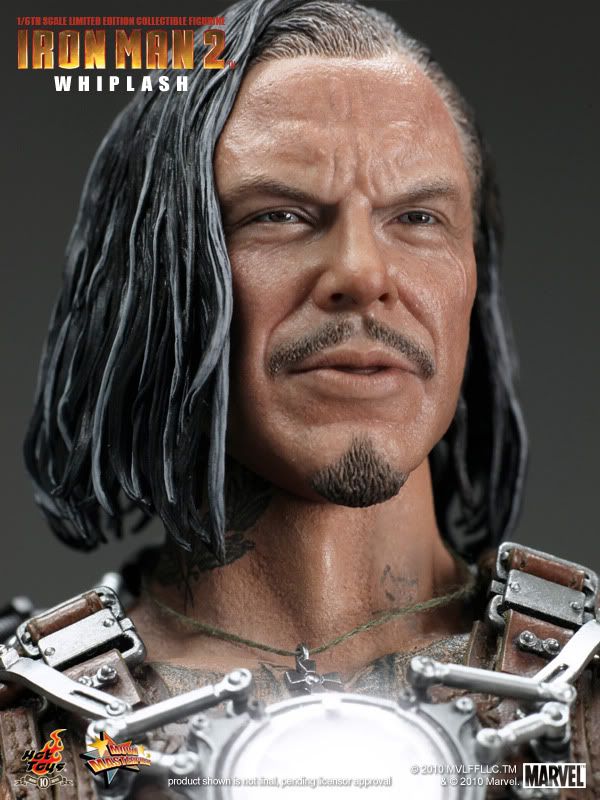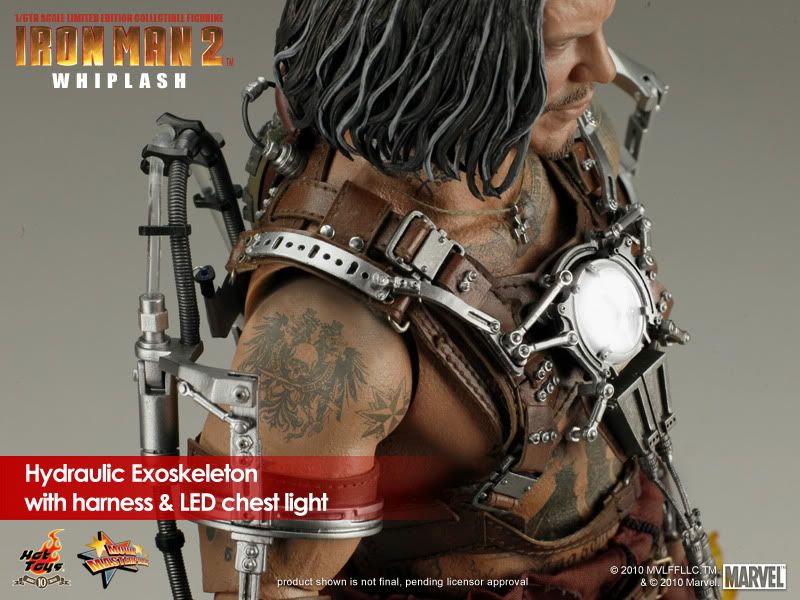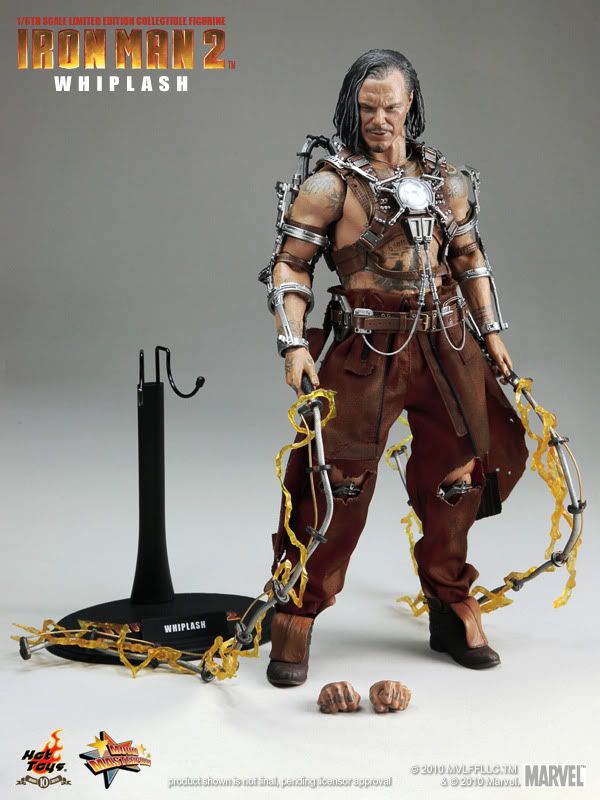 The 1/6th scale Whiplash Limited Edition Collectible Figurine specially features:
– Authentic and detailed fully realized likeness of Mickey Rourke as Whiplash in the movie Iron Man 2
– Newly developed head sculpt with real-like facial expression, wrinkles and beard
– Multi-layered stereoscopic hair sculpture with grey highlight on dark brown hair
– Newly developed upper muscular body and arms
– Highly detailed patterned tattoos on neck, upper body, arms, palms and fingers
– Approximately 30 cm tall
– Over 30 points of articulations
– Two (2) pairs of interchangeable palms
– One (1) pair for holding metal-like whips
– One (1) pair of fists
– LED chest light (white light, battery operated, battery included)
– Metal-like electricity generator with light-up function at the back
– Each piece of head sculpt is specially hand-painted
Costume:
– Brown-colored jumpsuit with burning effect and holes
– Hydraulic exoskeleton with brown-colored leather-like harness
– Brown-colored leather-like belt with accessories
– One (1) pair of brown-colored buckled boots
Accessories:
– Necklace with cross-shaped pendant
– Figure base with Whiplash nameplate and movie logo
Weapons:
– One (1) pair of metal-like whips with real-like flashes and wires
(Quelle: http://www.hottoysph.com)
---
Ein Leben ohne Statuen ist möglich - aber sinnlos.

Benutzer, die gerade dieses Thema anschauen: 1 Gast/Gäste