ARTFX+ Statues - BATMAN vs SUPERMAN (BvS: Dawn Of Justice)
14.01.2016, 18:32
(Dieser Beitrag wurde zuletzt bearbeitet: 29.09.2018 20:49 von Silver Surfer.)
Silver Surfer
Moderator


Beiträge: 16,264
Registriert seit: May 2013
ARTFX+ Statues - BATMAN vs SUPERMAN (BvS: Dawn Of Justice)
BATMAN vs SUPERMAN: DAWN OF JUSTICE
BATMAN vs SUPERMAN
~ ARTFX+ DIORAMA ~
Combine the two ARTFX+ statues together at the base to replicate the epic battle everyone has been waiting for! The ARTFX+ Batman and Superman are sold separately so that they can also be displayed by themselves. As the Man of Steel swings his punches at Batman, Gotham's vigilante guards himself with one arm, with his fist pulled back ready to strike at Superman. The 1/10 scale ARTFX+ Batman V Superman statues include all the intricate details at an easier to collect size. Don't miss the chance to own the two most famous DC Comics heroes!
Batman blocks with his left arm, raising his right as he readies a punch, all while wearing an armored battle suit. Highly detailed sculpt brings Batman to life, all the way down to the gritty georama base and the fabric patterns in Batman's cape, all in a 1/10 scale perfect for display. Create an even more dynamic display with the BATMAN v SUPERMAN: DAWN OF JUSTICE Superman ARTFX+ statue. Kotobukiya brings you another Batman like you've never seen him before with the BATMAN v SUPERMAN: DAWN OF JUSTICE Batman ARTFX+ Statue
Based on Superman's appearance in BATMAN v SUPERMAN: DAWN OF JUSTICE, Superman looks like he's stepped off the screen in this highly detailed 1/10 scale statue. Georama base and dynamic pose create the illusion that Superman is captured mid flight, right arm raised to deliver a devastating blow.
The Man of Steel looks great on his own and even better with the BATMAN v SUPERMAN: DAWN OF JUSTICE Batman ARTFX+ statue!
PRODUCT DETAILS
Producer: Kotobukiya
Scale: 1/10
Price Superman: 69,99.-$
Price Batman: 69,99.-$
Edition Size: TBA
Release Date: MAY 2016
---
14.02.2016, 11:09
Silver Surfer
Moderator


Beiträge: 16,264
Registriert seit: May 2013
RE: Batman vs Superman: Dawn Of Justice - ARTFX+ Diorama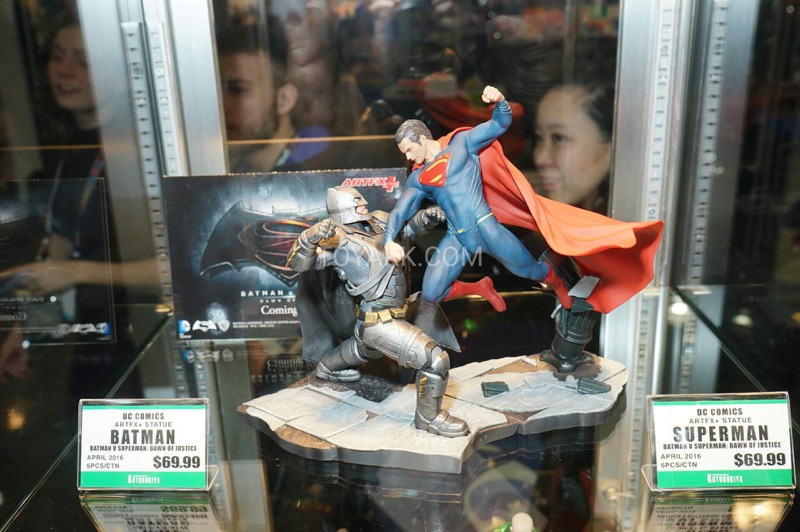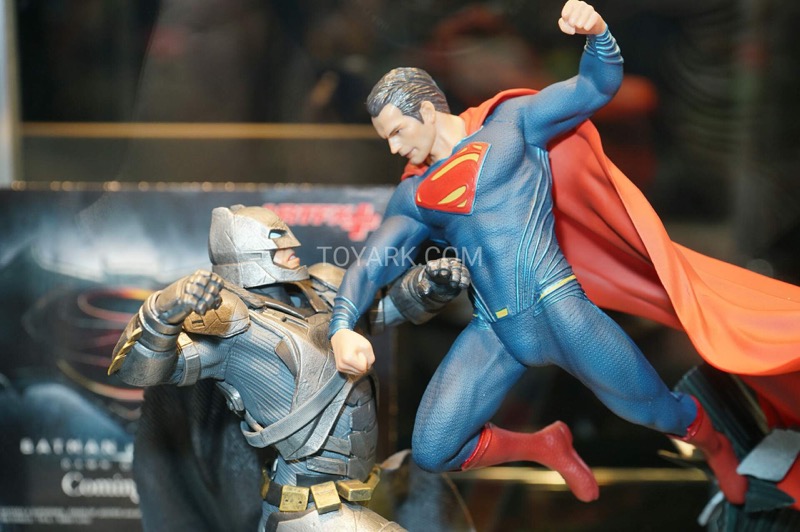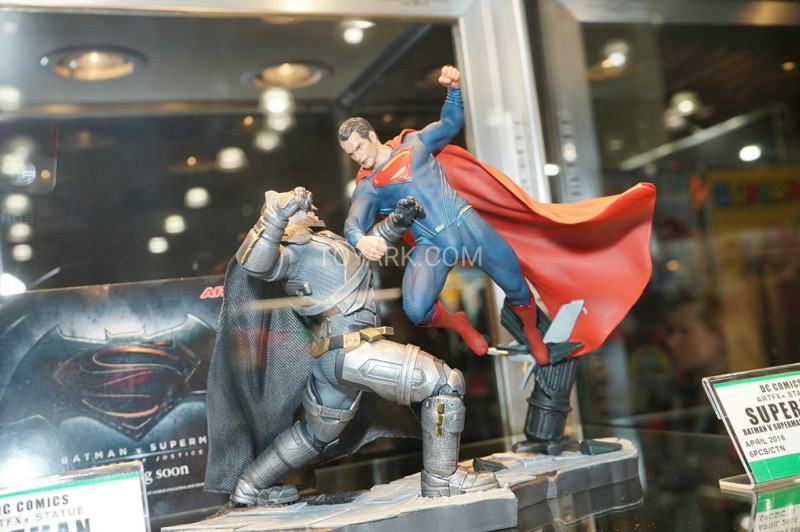 (Quelle: toyark.com)
---
12.05.2016, 17:11
Silver Surfer
Moderator


Beiträge: 16,264
Registriert seit: May 2013
RE: Batman vs Superman: Dawn Of Justice - ARTFX+ Diorama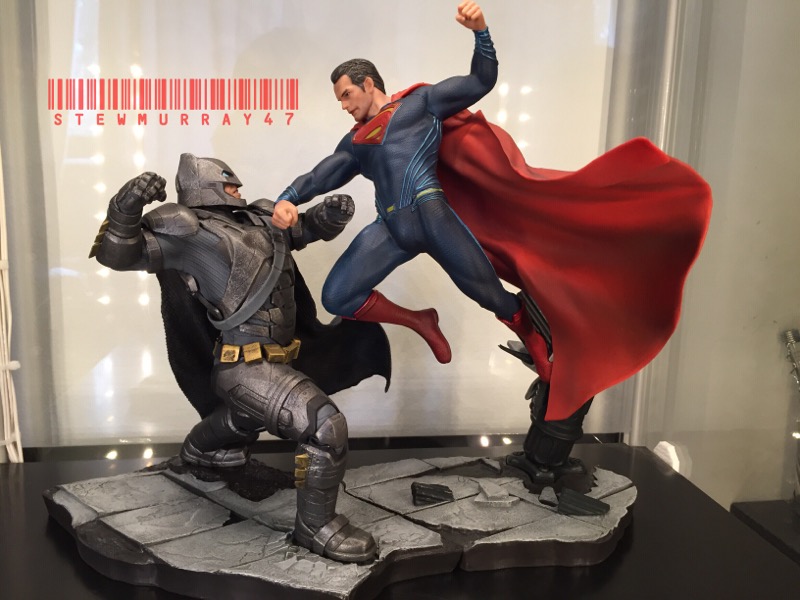 (Pic by "Stewmurray47")
---

Benutzer, die gerade dieses Thema anschauen: 1 Gast/Gäste