[Factory Entertainment] Avengers: AOU - Captain America Rides - Premium Motion Statue
10.03.2016, 21:45
Silver Surfer
Moderator


Beiträge: 16,264
Registriert seit: May 2013
[Factory Entertainment] Avengers: AOU - Captain America Rides - Premium Motion Statue
A
VENGERS: AGE OF ULTRON
CAPTAIN AMERICA
~ RIDES PREMIUM MOTION STATUE ~
Augmented by a unique super-soldier serum during WWII, war hero Steve Rogers was preserved in arctic ice for decades. After his revival and reintroduction to modern society, the legendary Captain America found a second calling in life, combatting evil alongside his fellow Avengers. Inspired by the opening scenes in The Age of Ultron, where the Avengers assault the Sokovian HYDRA base, this premium motion statue is an original composition conceived by the Factory Entertainment creative team and sculpted by Patricio Lopez.
Cap has been seen riding several motorcycles over the decades and he is captured here charging into battle on a menacing looking black 'streetfighter-style' ride.It features a hidden central mounting simulating the bike rearing up onto its back tire, making a heroic leap into action. Crafted in heavyweight polystone and hand painted it stands 15" high and features an integral shield design display stand. 'Captain America Rides' is a numbered, limited edition and is supplied in full color presentation box with a certificate of authenticity.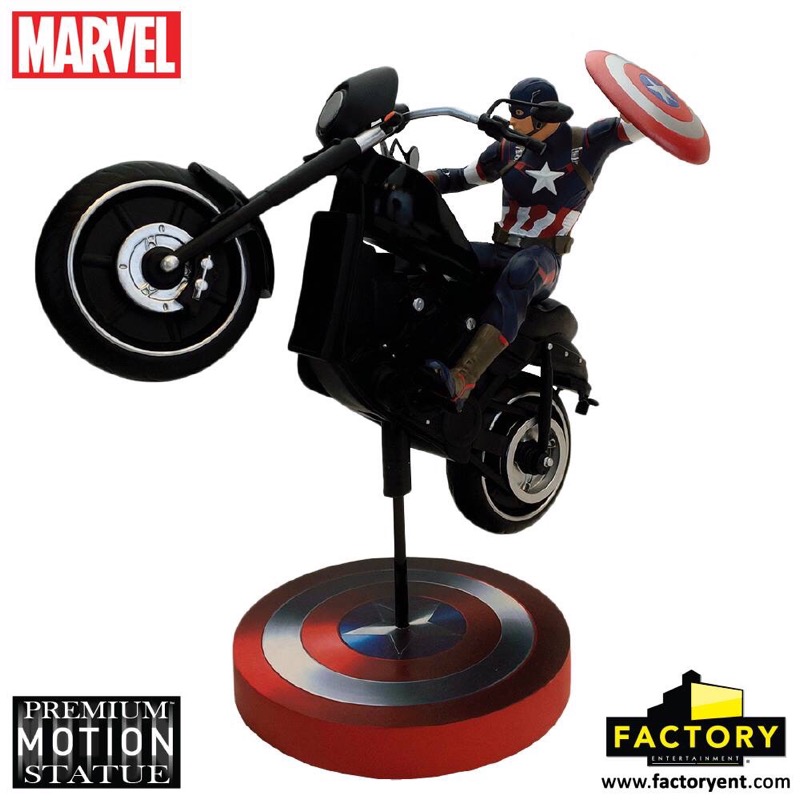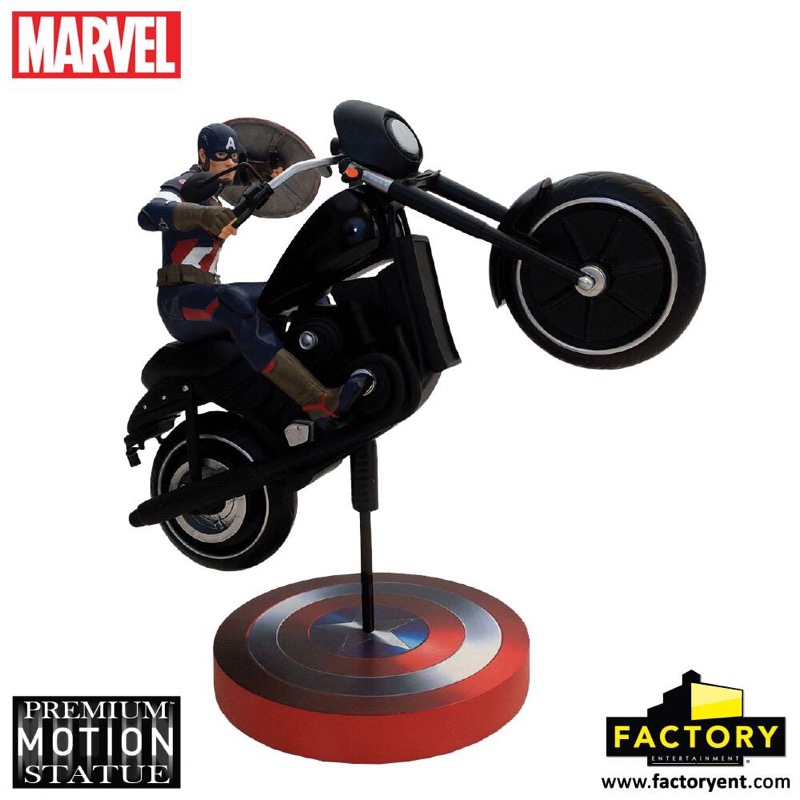 PRODUCT DETAILS
Producer: Factory Entertainment
Sculpted By: Patricio Lopez
Height: 15"
Price: 249,99.-$
Edition Size: Limited
Shipping Date: Summer 2016
---

Benutzer, die gerade dieses Thema anschauen: 1 Gast/Gäste