[First For Figures] Judge Dredd: Dredd vs Death - 1/6 Scale Diorama
22.03.2015, 12:56
(Dieser Beitrag wurde zuletzt bearbeitet: 10.04.2015 13:45 von Silver Surfer.)
Silver Surfer
Moderator


Beiträge: 16,240
Registriert seit: May 2013
[First For Figures] Judge Dredd: Dredd vs Death - 1/6 Scale Diorama
JUDGE DREDD
DREDD vs DEATH
- 1/6 Scale Diorama -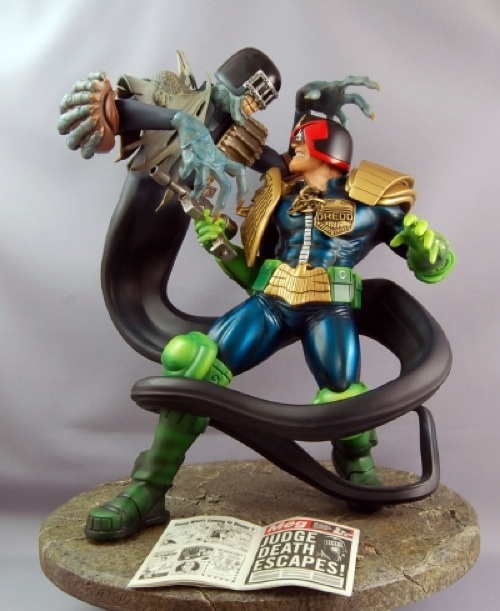 First 4 Figures and Dark Horse Comics are proud to present an ongoing collection inspired by the one of the world's greatest comic book characters, Judge Dredd. Patrolling the mean streets of Mega City One, a polluted megapolis of 700 million, Judge Dredd stands as one of the most iconic and long lasting characters to emerge from the British comics scene.
Originally published in the pages of Fleetway's 2000 AD magazine since 1977, the very best of the British writers and artists have turned their hand to Judge Dredd.
Perhaps Dredd's greatest foe is none other than Death himself! Descending from a parallel dimension, the rictus-grinned, visored entity can penetrate and occupy any host--with disastrous results. All life is a crime to Death.
This statue is inspired by one of the most famous art pieces--a cover by artist Greg Staples. The swirling form of Death is locked in savage combat with the tough-as-steel Dredd. Two relentless adversaries are frozen in time at a climactic moment in a fatal struggle.
The fully hand painted statue is minutely detailed, stands 11.5" tall and comes securely packaged in deluxe full color packaging. Includes Certificate of Authenticity. Strictly limited to 1,000 numbered statues for Worldwide distribution, it is likely that only a small number will reach U.S. shores.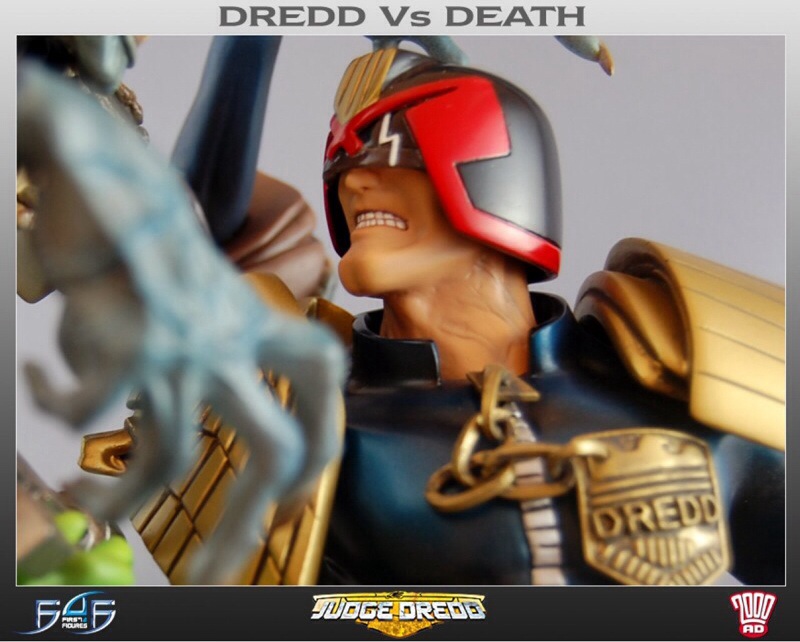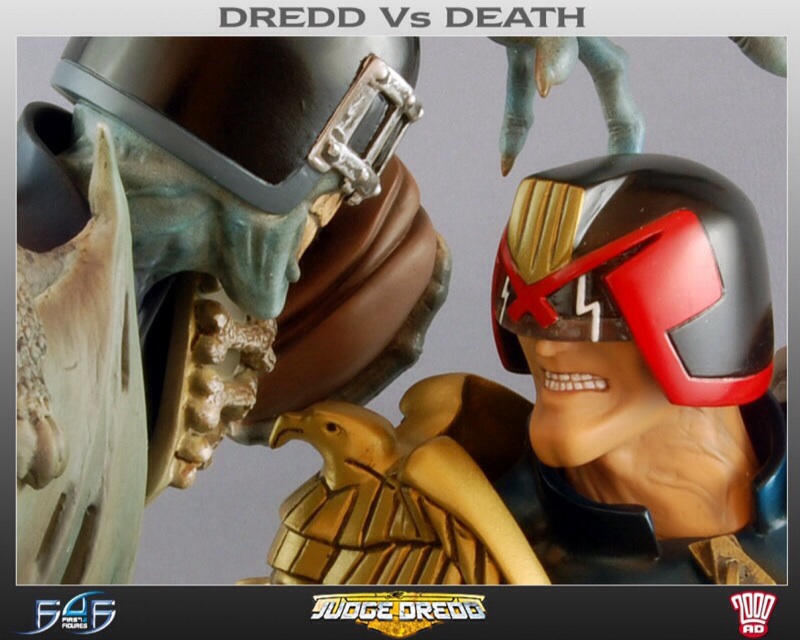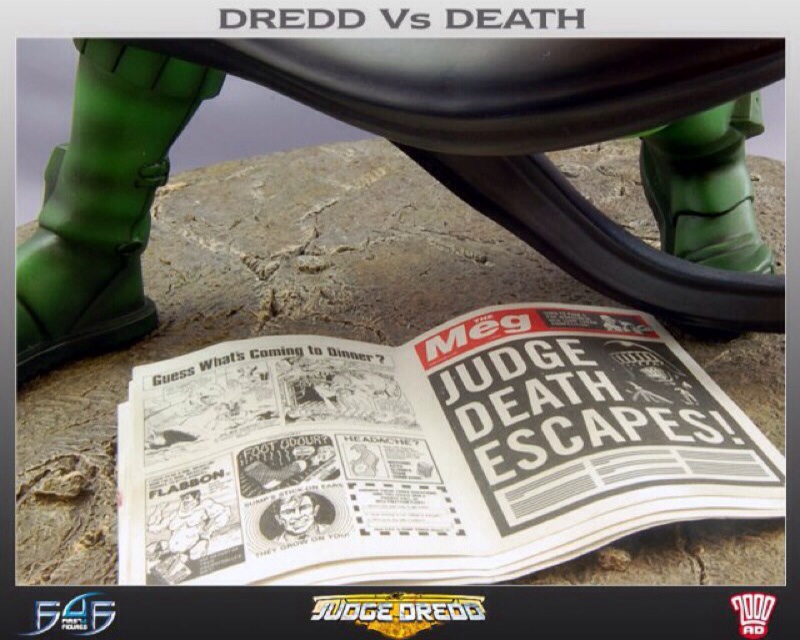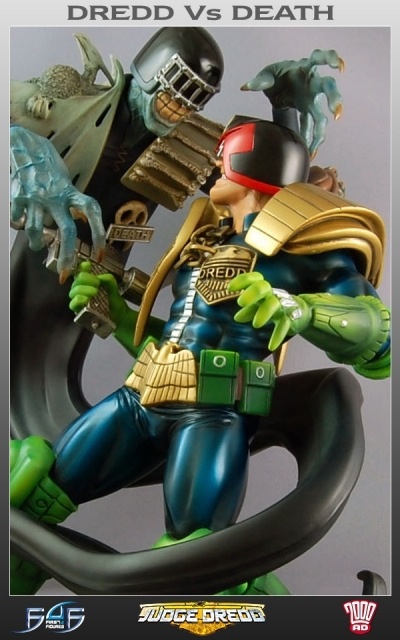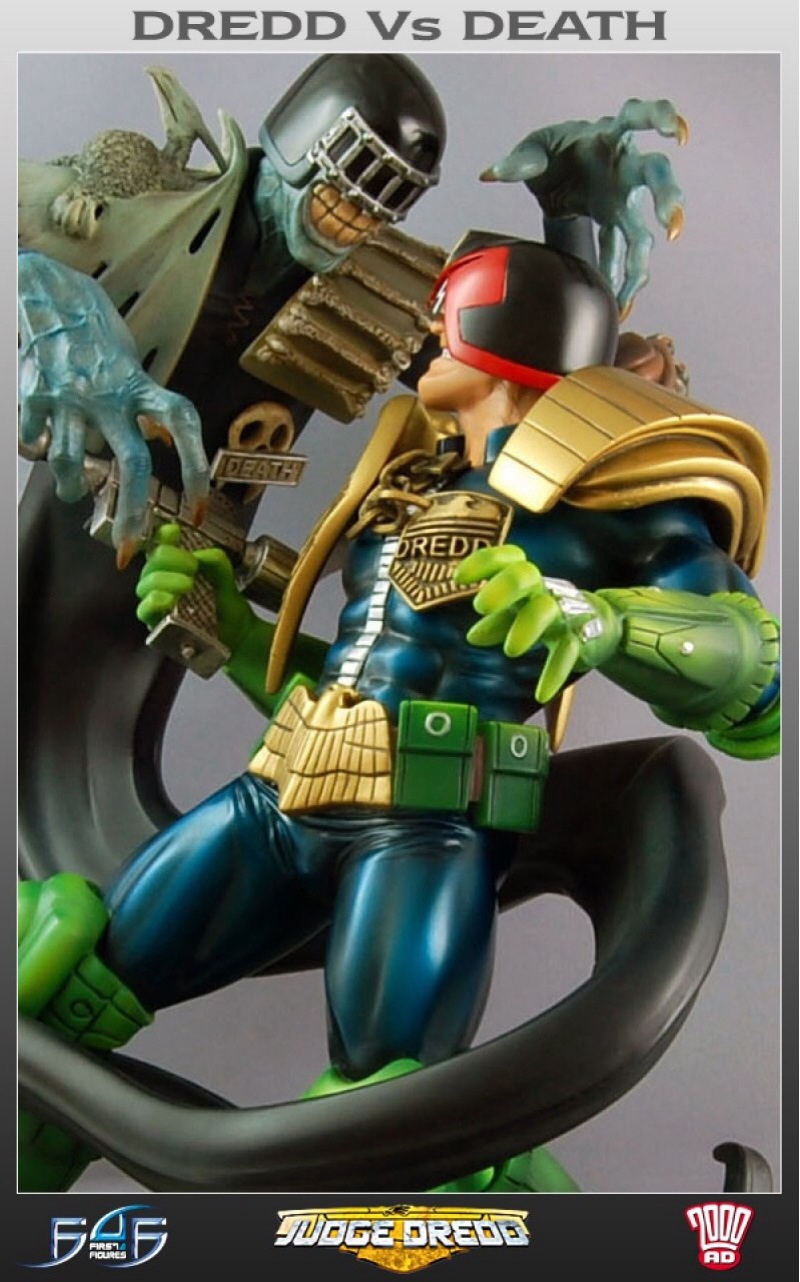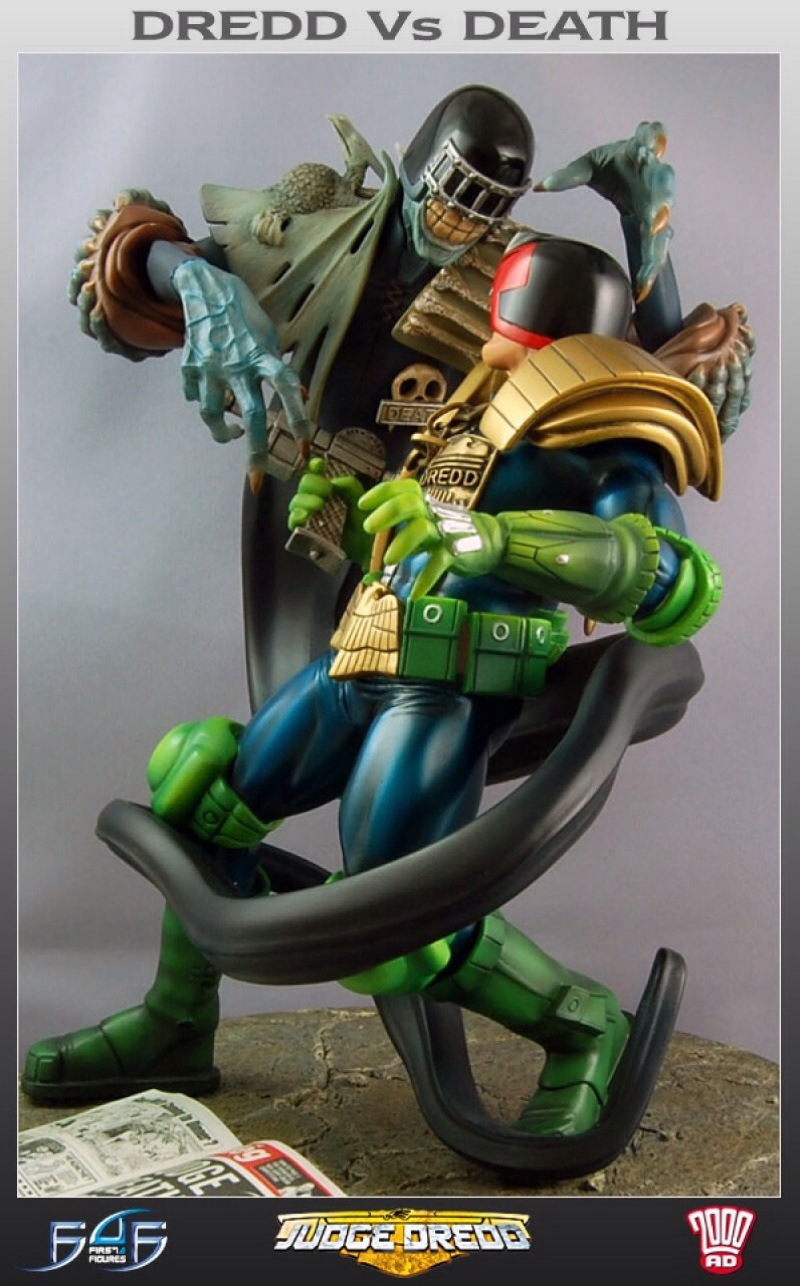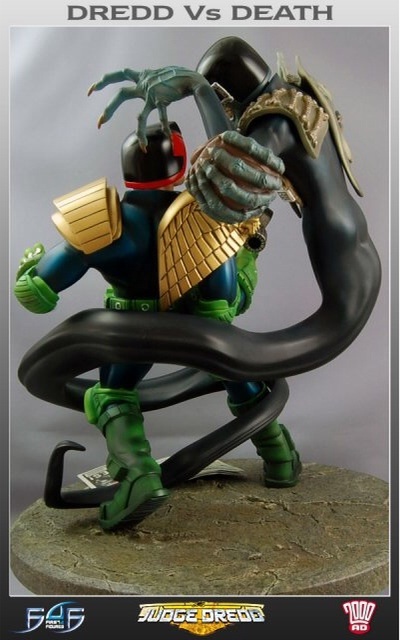 Product Details
Producer: First 4 Figures
Sculpted By: Wuhan Angel Studios
Scale: 1/6
Height: 11.5" Tall
Price $249.99
Limited: 1,000 Pieces
Available Q1, 2008
---
22.03.2015, 17:12
Silver Surfer
Moderator


Beiträge: 16,240
Registriert seit: May 2013
RE: Judge Dredd: Dredd vs Death - 1/6 Scale Diorama
LIVE PICS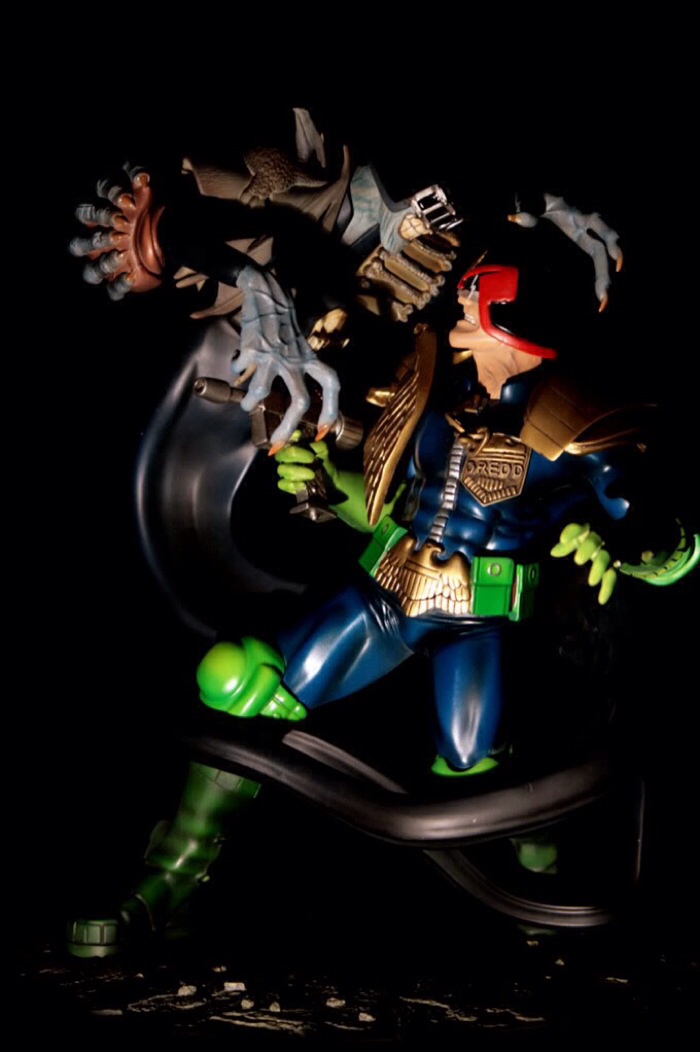 (Live Pics By "unclecreepy")
---
25.12.2015, 22:27
cosmic
Supporter


Beiträge: 1,569
Registriert seit: Jun 2013
RE: [First For Figures] Judge Dredd: Dredd vs Death - 1/6 Scale Diorama
Gefällt mit sehr, hat sie jemand damals gekauft?
---


Benutzer, die gerade dieses Thema anschauen: 1 Gast/Gäste