[HMO] The Legend Of Kage - Kage - 1/6 Scale Statue
17.05.2015, 20:18
(Dieser Beitrag wurde zuletzt bearbeitet: 17.05.2015 20:20 von Silver Surfer.)
Silver Surfer
Moderator


Beiträge: 16,239
Registriert seit: May 2013
[HMO] The Legend Of Kage - Kage - 1/6 Scale Statue
T

A

ITO'S
THE LEGEND OF KAGE
~ 1/6th Scale Statue ~
Kage is re-created here in luscious modern detail, this truly brings The Legend of Kage to life. Kage displays with his trade mark katana blades and his shurikens. Kage is captured in mid action as he jumps from tree to tree. The stunning details and the subtle care taken into re-creating this icon makes this rare and unique statue a true collectible.
As a homage to all the forgotten video game icons that shape the way we live our lives today , H.M.O and Taito is proud to present to you The Legend Of Kage. This is part of our Retro Reboot Line.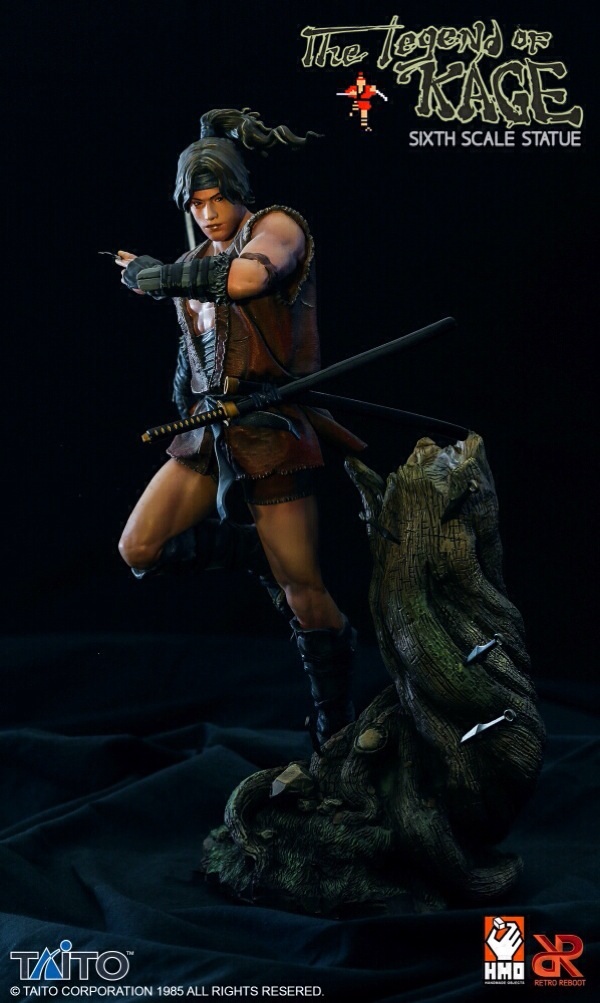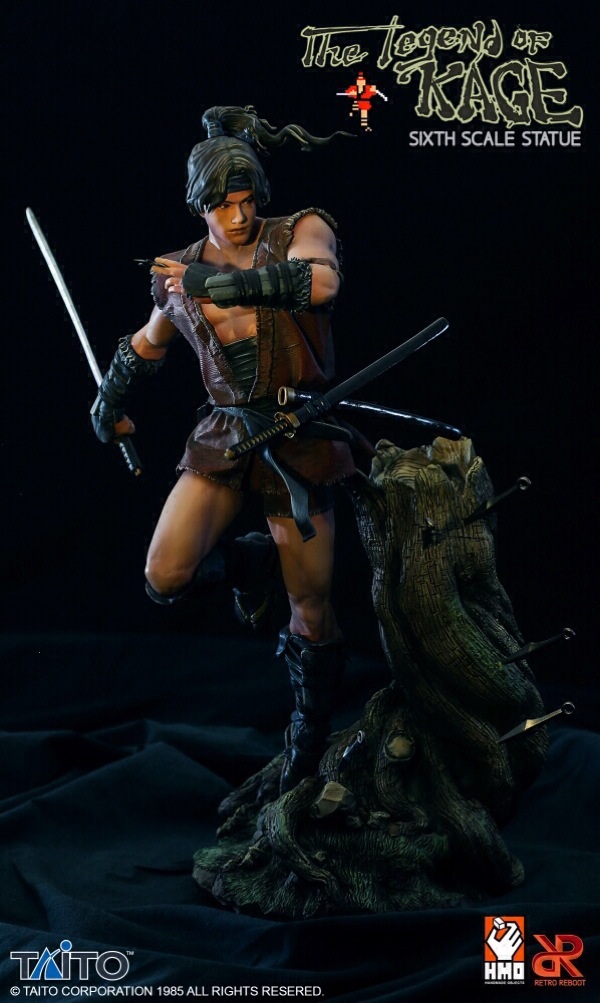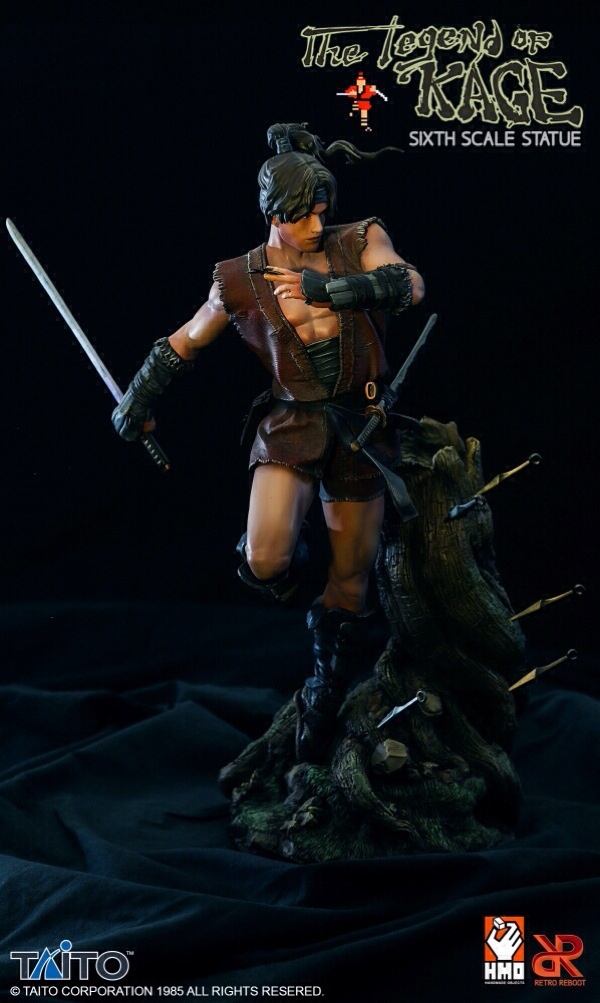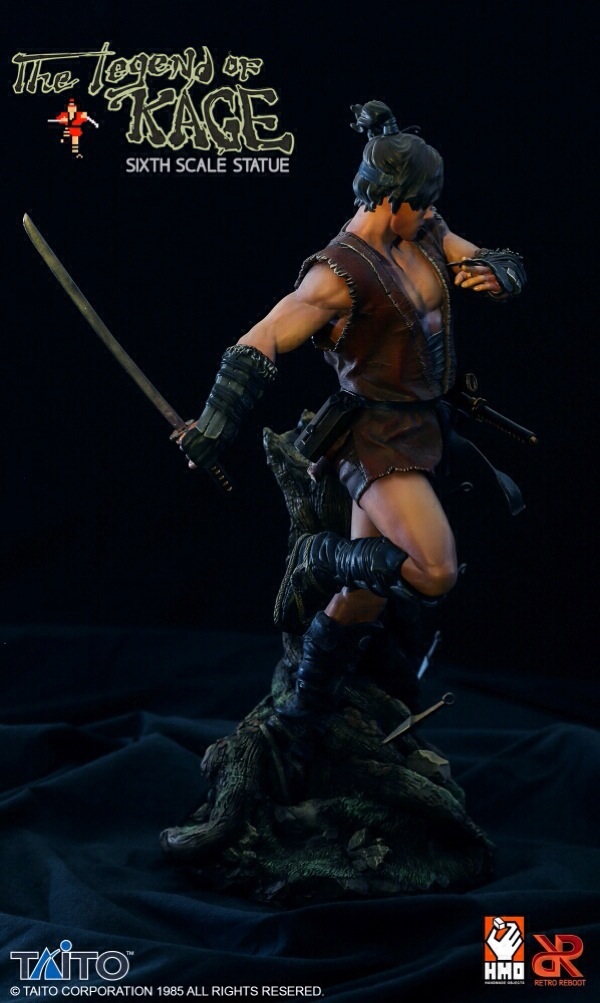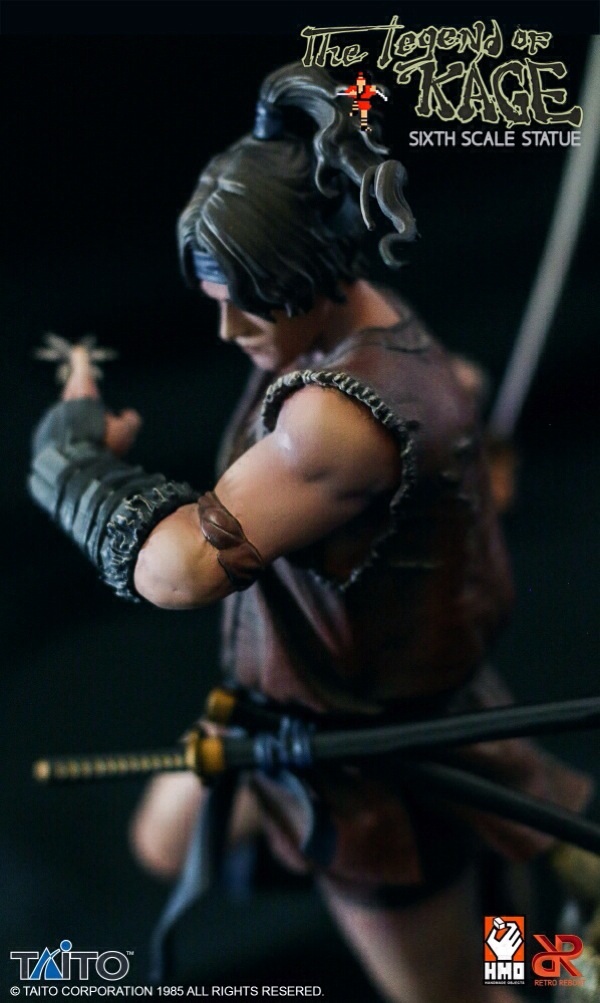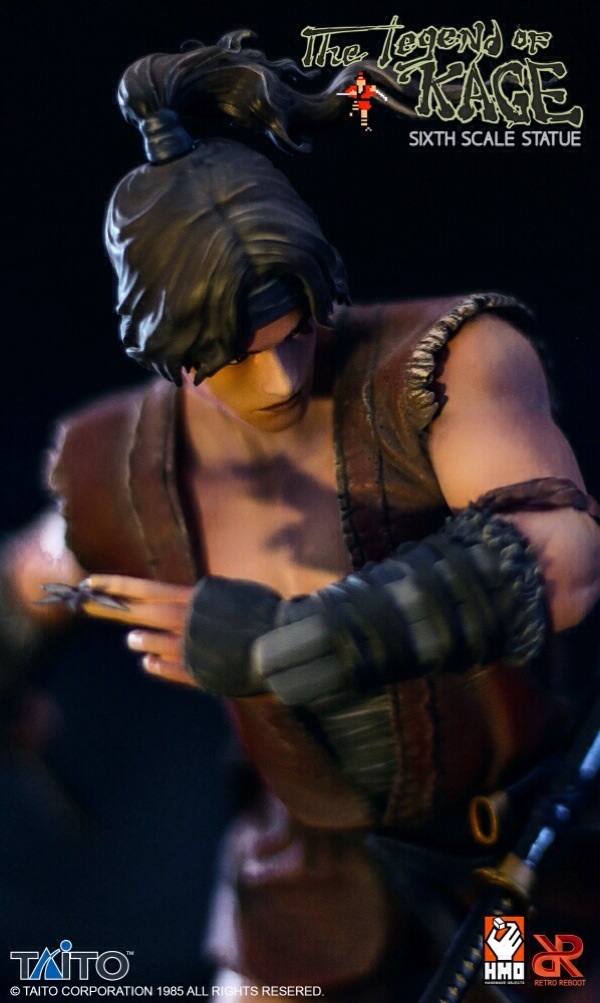 Product Details
Manufactured By: Hand Made Objects
Sculptor: Suheryanto Hatmaja / Mufizal
Paint Master: Dzetaplus
Art Direction: Mufizal
Concept/Illustration: Kobe Sek
Scale : 1/6
Height: 31 cm
Price: 280,00.-$
Edition Size: 500
Shipping Date: 3rd Quarter 2015
Features : Polystone/Metal Accessories
As the Iga ninja named Kage, players embark on an action-packed quest as they move toward a magic castle where the Princess Kiri is held captive by Yohshirou Yukikusa. Kage battles through the deep mysterious forest and castle while executing massive jumps, all the while using throwing-star knives and a sword to take down hordes of enemies.
This retro Gem is a nostalgic collectors dream catch. Its a very limited release. Kage was introduced during the 80's and was one of the most successful titles for Taito on Multiple Platforms.
---

Benutzer, die gerade dieses Thema anschauen: 1 Gast/Gäste