Polystone Statue - WONDER WOMAN (Animated)
16.07.2018, 19:51
(Dieser Beitrag wurde zuletzt bearbeitet: 22.11.2018 21:16 von Silver Surfer.)
Silver Surfer
Moderator


Beiträge: 16,238
Registriert seit: May 2013
Polystone Statue - WONDER WOMAN (Animated)
KAUFLINK
~Click the Pic~
WONDER WOMAN
~ ANIMATED SERIES COLLECTION STATUE~
"I am Diana, Princess of the Amazons!"
Sideshow is proud to present the next iconic character leaping into the Animated Series Collection, the Wonder Woman Statue. Inspired by her stylized appearance in the Justice League animated series, this dynamic DC collectible captures Diana of Themyscira in an action-packed power pose. The Wonder Woman Statue measures 20" tall as the heroine bursts through a Temple of Athena base. Rubble erupts in her wake as she triumphantly emerges to defend the DC Universe from ancient evils.
The resin Wonder Woman Statue features a sculpted costume designed to capture her iconic cartoon look. She wears her signature red top with golden armor and blue shorts with white stars, as well as red and white boots. Diana also has a golden belt, and her golden tiara with a red star accent in the center. She bravely wields her silver Bracelets of Submission while clutching the Lasso of Truth in her left hand, ready to face any foe who dares threaten a daughter of Themyscira.
Pair Wonder Woman with the Batman Statue and the Superman Statue to assemble an animated Trinity in your collection!
~ EXCLUSIVE ~
The Exclusive Edition of the Wonder Woman Statue includes an alternate left hand holding a sword, along with a lasso to attach to her hip. Show the strength of the Amazons with this additional display option.
PRODUCT DETAILS
License: DC Comics
Type: Statue
Manufacturer: Sideshow Collectibles
Materials: Resin
Price Exclusive: 425,00.-$ (382,97.-€)
Price Collectors Edition: TBD
Edition Size Exclusive: TBD
Collectors Edition Size: TBD
Expected to Ship: Sep 2019 - Nov 2019
Product Size: 20" H (508mm) x 10" W (254mm) x 14.5" L (368.3mm)
Product Weight: 13.00 lbs (5.9 kg)
Dimensional Weight: TBD
Int'l Dim. Weight: TBD
ARTIST CREDITS
Design: Scott Wade, Ian MacDonald
Sculpt: Matt Black
Paint: Kat Sapene, Holly Knevelbaard
The Sideshow Design and Development Team
---
21.11.2018, 07:06
Silver Surfer
Moderator


Beiträge: 16,238
Registriert seit: May 2013
RE: Polystone Statue - WONDER WOMAN (Animted)
UPDATE POST #1
Pre-orders for the Wonder Woman Statue will begin on Wednesday, November 21st between 12pm-3pm PST. The Exclusive Edition will be priced at $425.00 USD, and the Collector Edition will be priced at $415.00 USD.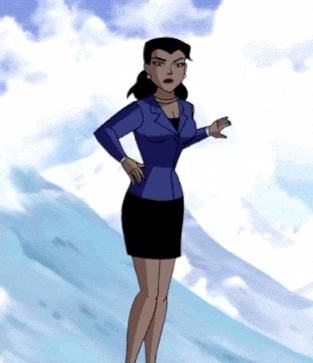 ---
22.11.2018, 21:24
Silver Surfer
Moderator


Beiträge: 16,238
Registriert seit: May 2013
RE: Polystone Statue - WONDER WOMAN (Animated)
PRE-ORDER
>>>
KAUFLINK
<<<
---

Benutzer, die gerade dieses Thema anschauen: 1 Gast/Gäste