[Prime 1] Berserk - Ubik - 1/4 Scale Statue
12.04.2018, 10:57
(Dieser Beitrag wurde zuletzt bearbeitet: 13.04.2018 11:14 von Silver Surfer.)
Silver Surfer
Moderator


Beiträge: 16,262
Registriert seit: May 2013
[Prime 1] Berserk - Ubik - 1/4 Scale Statue
BERSERK
UBIK
~ 1/4 SCALE ULTIMATE PREMIUM MASTERLINE STATUE ~
"When you sacrifice, you must cut yourself from Humanity..."
Prime 1 Studio is proud to present 1/4 Scale UPMBR-08: Ubik from Berserk (Manga). Ubik has the form of a small floating demon wearing glasses and having tentacle-like legs. Ubik appears to be a deceiver; he can conjure up images from the past to persuade potential Apostles and God Hands to fulfill the ritual of sacrifice. It is he who convinced Griffith to continue walking towards his dream as a demon. Both the panel and the paining depict many fantastic yet disturbing visions that could represent Ubik's nature and purpose, one of the more interesting things being the giant tree man he rides in, believed by many to symbolize the Antichrist.
PRODUCT DETAILS
Producer: Prime 1 Studios
Retail Price: $349.00.- US
Edition Size: 300
Estimate Arrival: June to August 2019
Size approximately 16 inches tall [(H)40.4cm (W)24.5cm (D)24.5cm]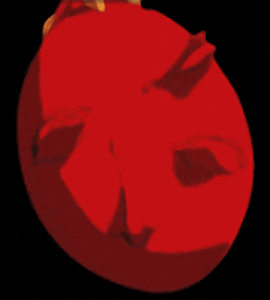 COMPANION PIECES
---
12.04.2018, 11:00
Silver Surfer
Moderator


Beiträge: 16,262
Registriert seit: May 2013
RE: [Prime 1] Berserk - Ubik - 1/4 Scale Statue
Nun also doch. Wer Slan nicht als Ex ergattern kann oder will, hat trotzdem die Möglichkeit die Hand Gottes zu vervollständigen.
---
21.06.2019, 16:27
Silver Surfer
Moderator


Beiträge: 16,262
Registriert seit: May 2013
RE: [Prime 1] Berserk - Ubik - 1/4 Scale Statue
(Pic by Prime 1 Studio)
---

Benutzer, die gerade dieses Thema anschauen: 1 Gast/Gäste