Resident Evil 6 - Leon S. Kennedy VGM - 1/6 Scale Figure
10.06.2016, 23:11
(Dieser Beitrag wurde zuletzt bearbeitet: 10.08.2017 19:43 von Momo.)
Silver Surfer
Moderator


Beiträge: 16,264
Registriert seit: May 2013
Resident Evil 6 - Leon S. Kennedy VGM - 1/6 Scale Figure
RESIDENT EVIL 6
LEON S. KENNEDY
~ 1/6TH SCALE COLLECTIBLE FIGURE ~
2016 is the 20th Anniversary of the iconic survival horror game Resident Evil that gamers have loved, and as part of the celebration, Capcom has released Resident Evil 6 on the latest generation game consoles. To further expand Hot Toys' Video Game Masterpiece series and celebrate the Resident Evil 20th Anniversary, we are pleased to officially present the 1/6th scale collectible figure of the game series' popular main character – Leon S. Kennedy!
The highly-accurate collectible figure is specially crafted based on the image of Leon S. Kennedy in Resident Evil 6. It features a newly developed head sculpt, finely tailored costume, a wide range of weapons including a rocket launcher, sniper rifle, shotgun, pistol, and Leon's unique weapon – the wing shooters!
Resident Evil fans shouldn't pass up on the opportunity have the incredibly skilled agent in your collection!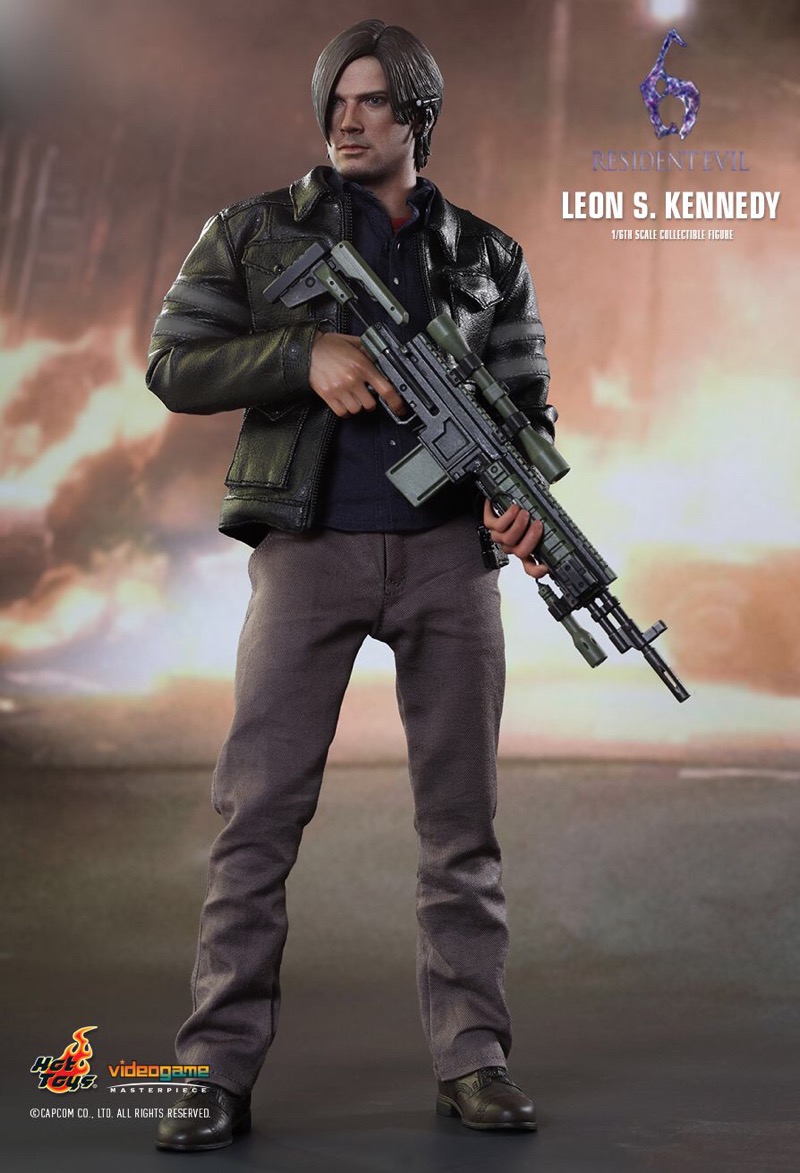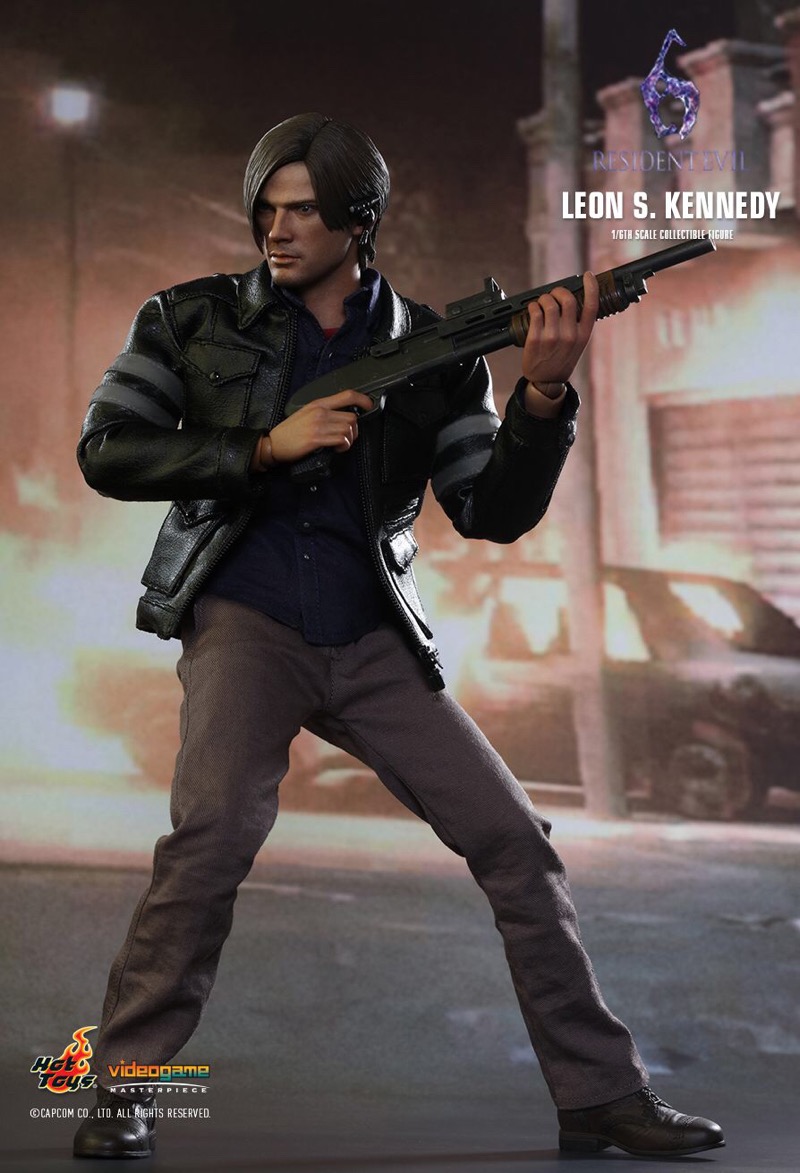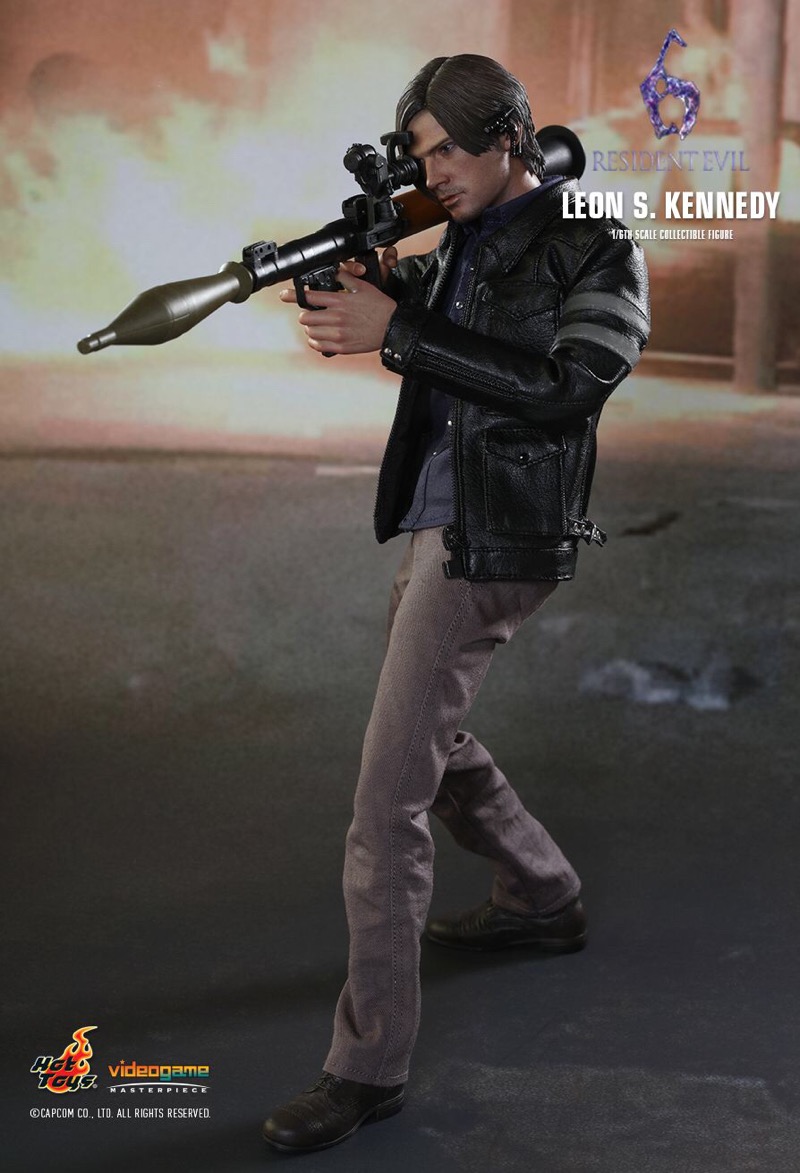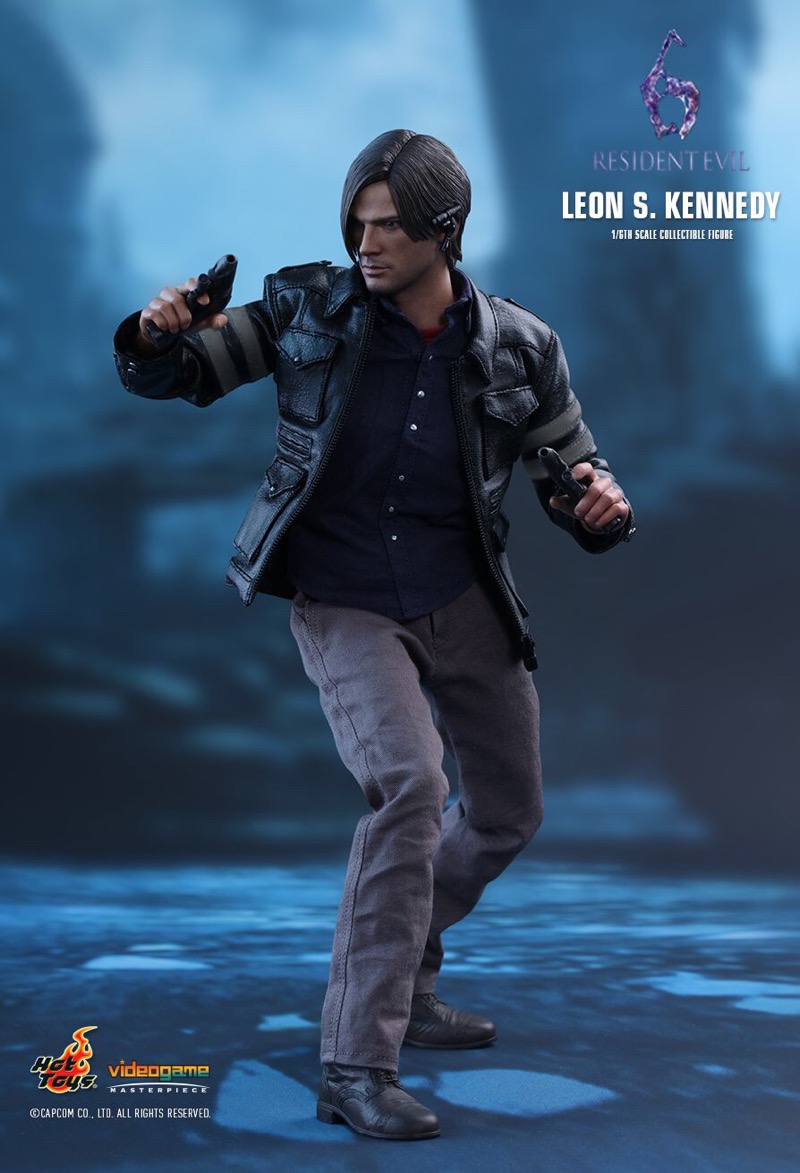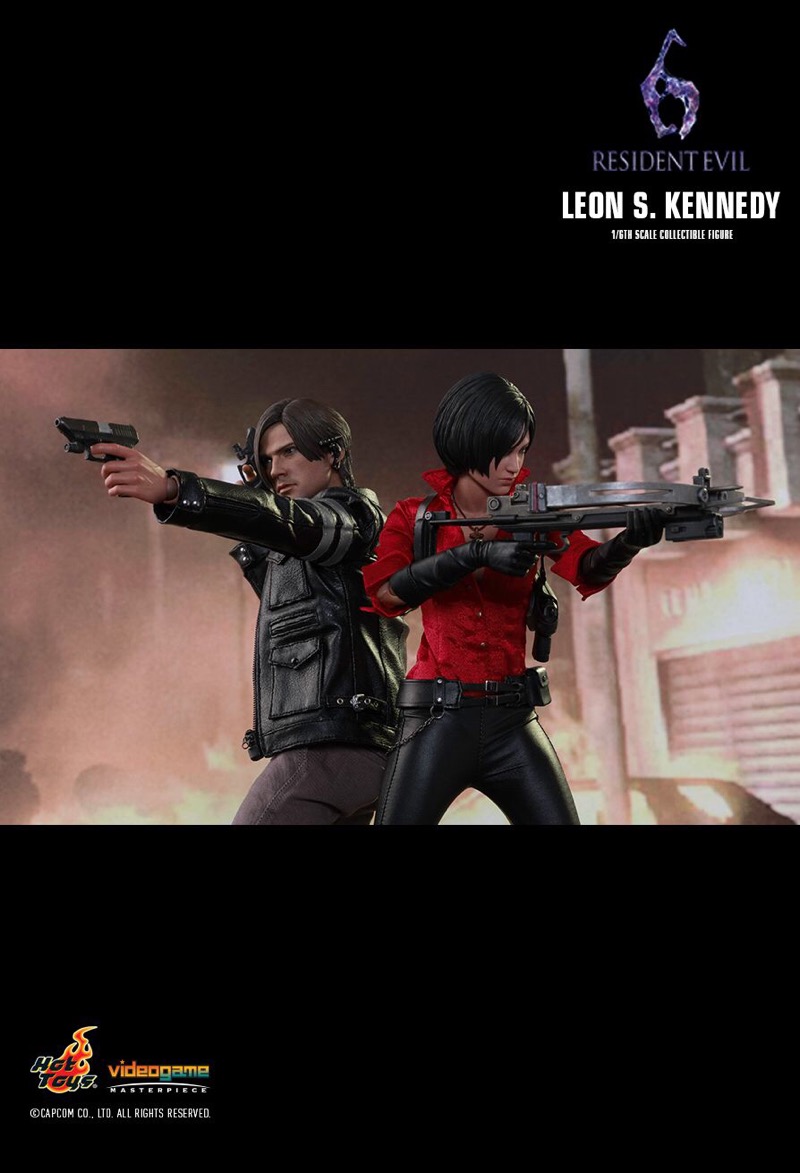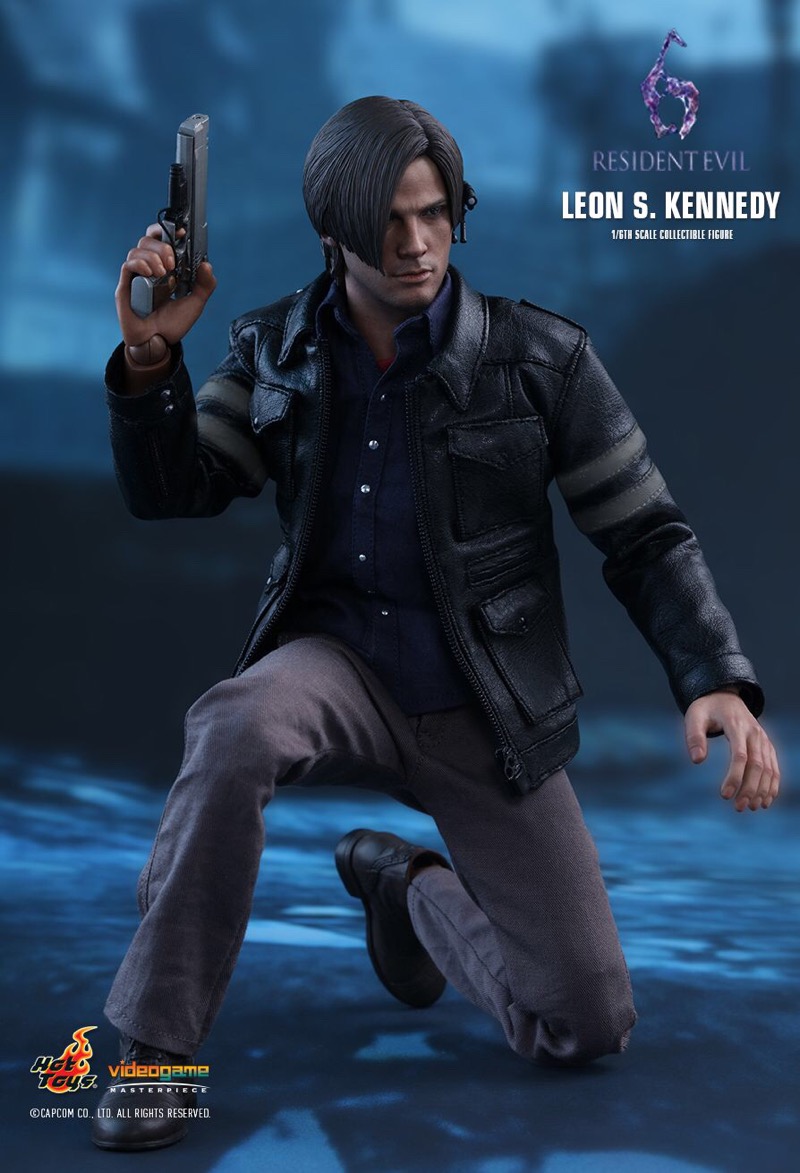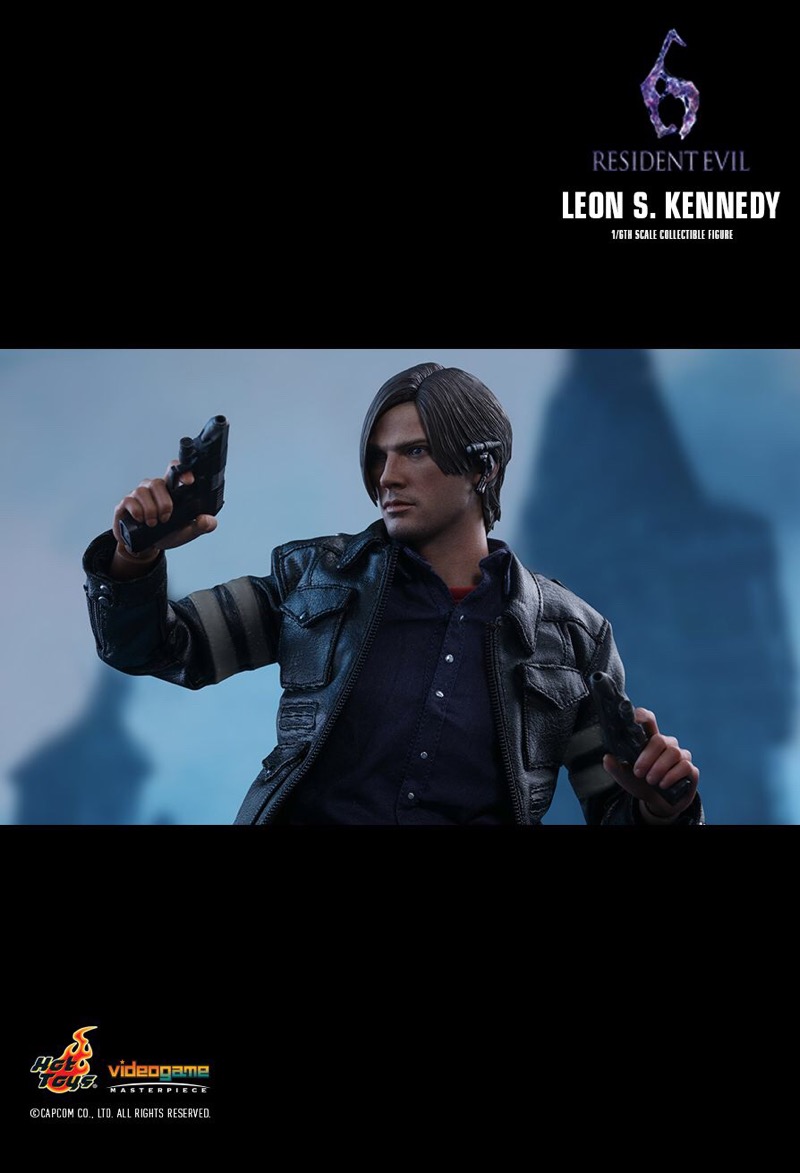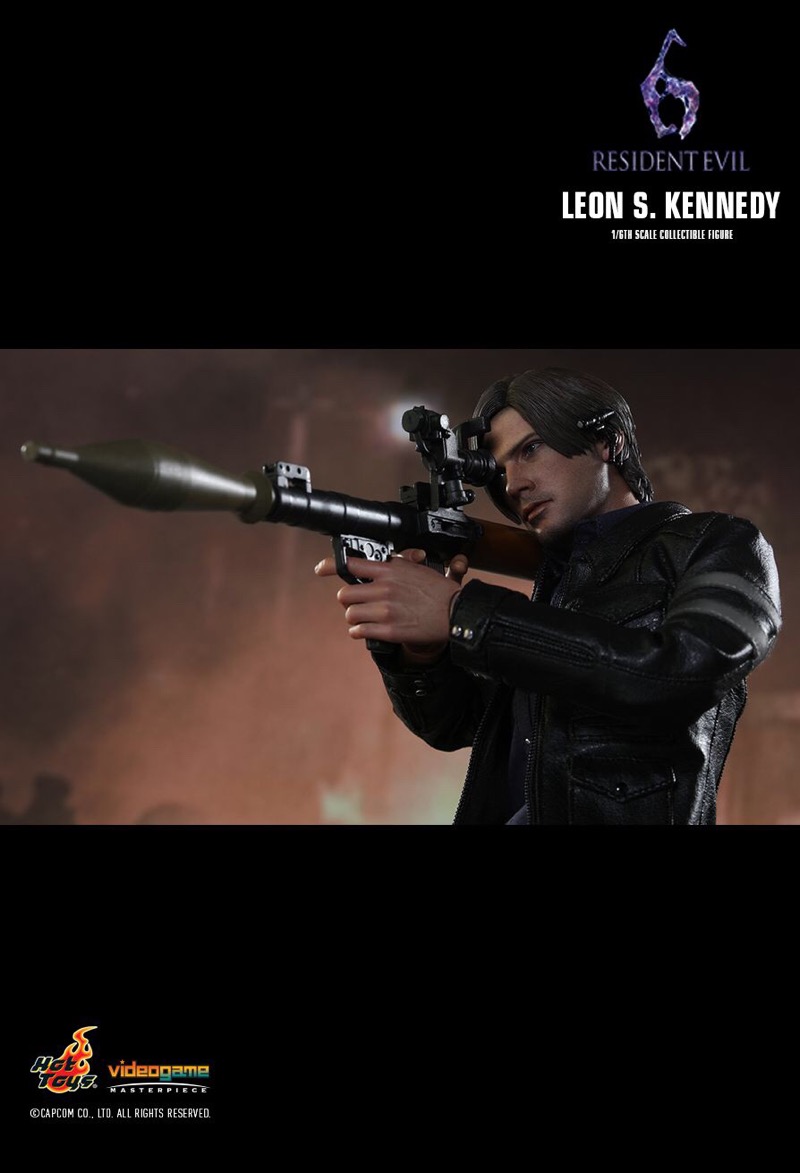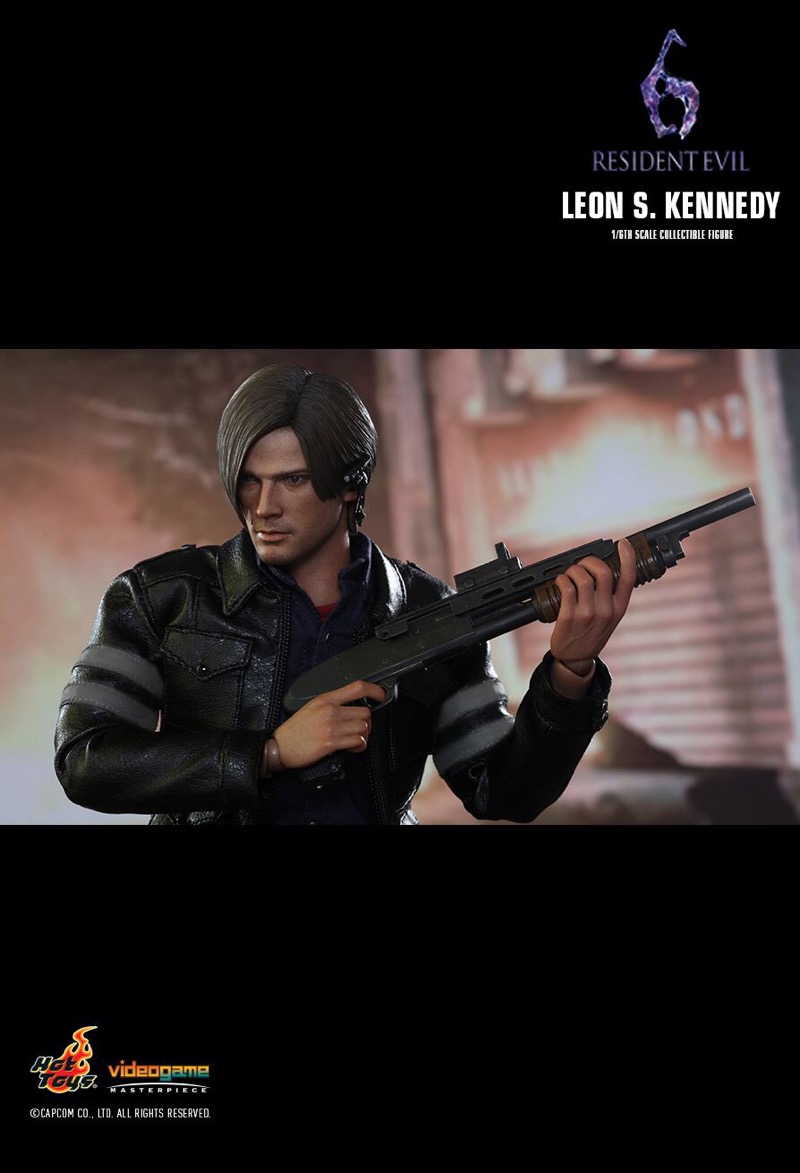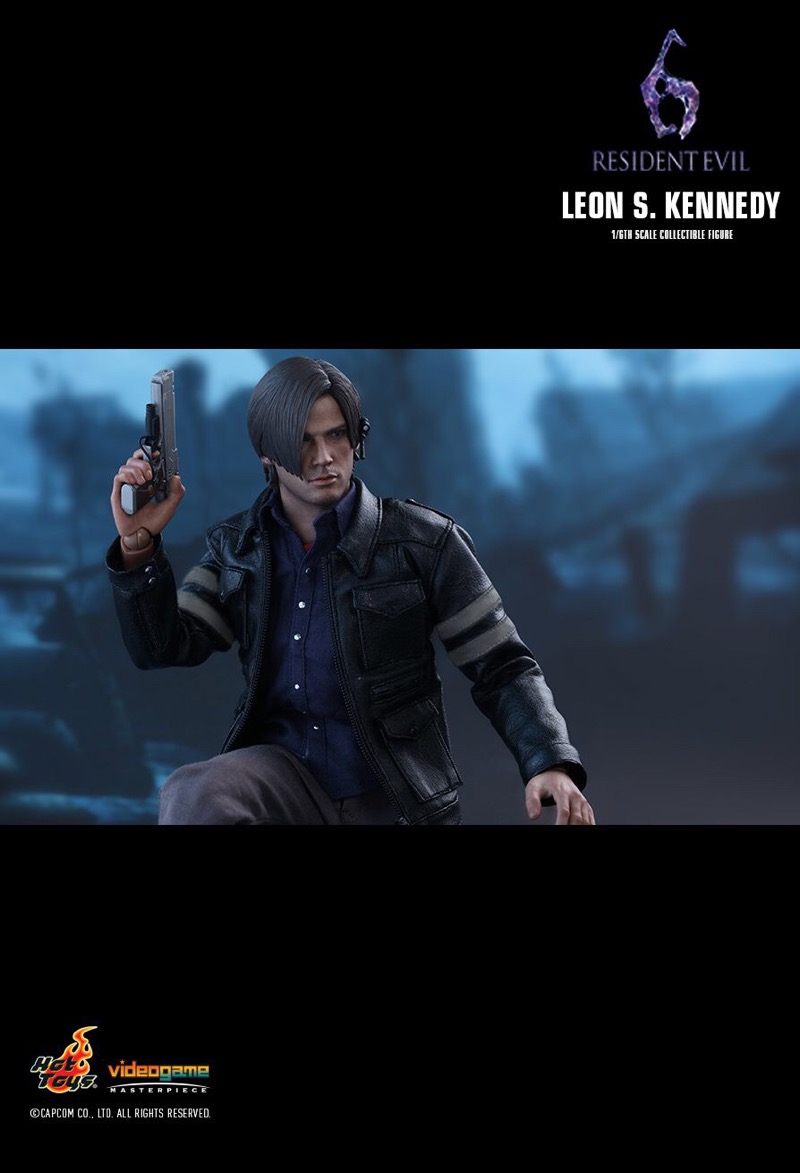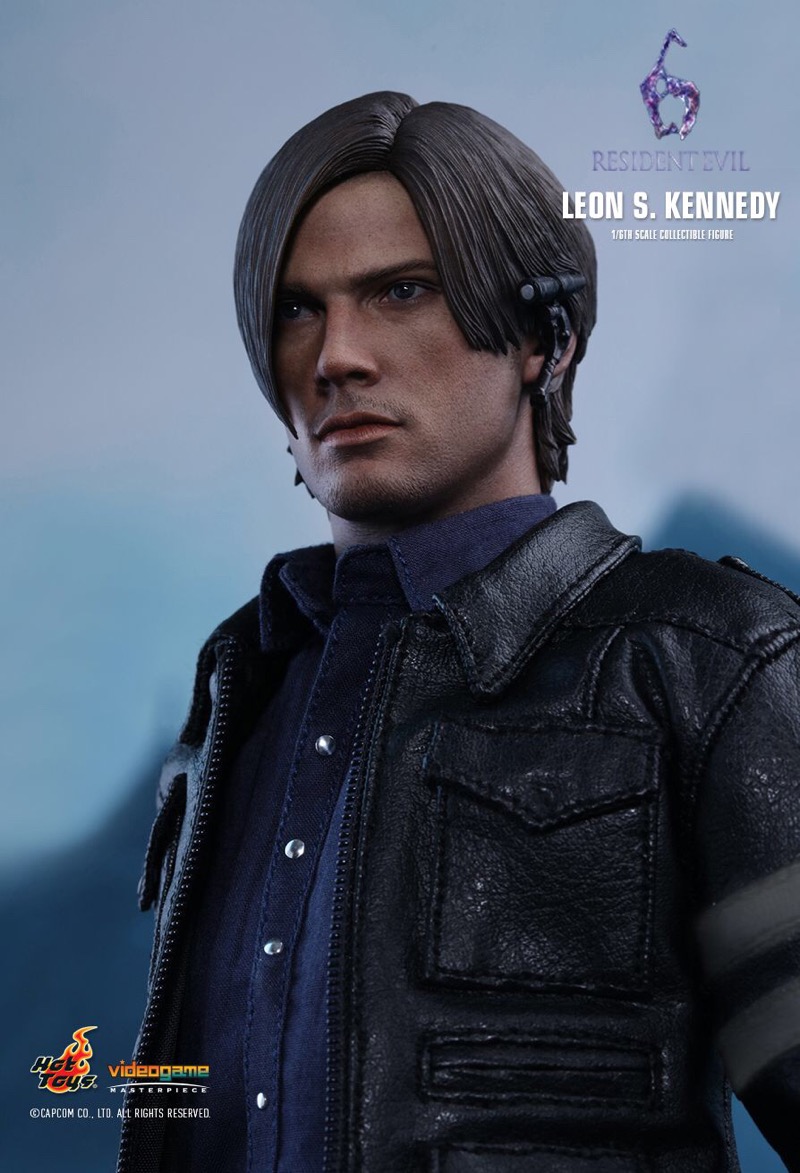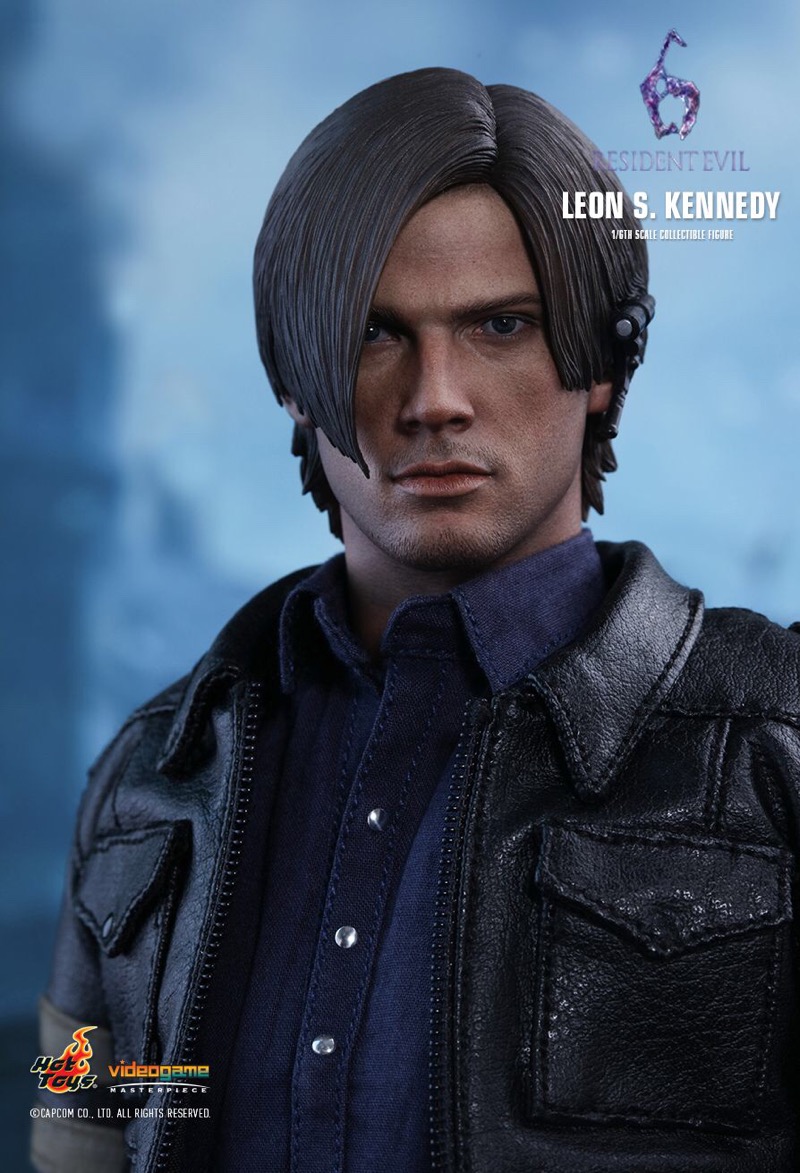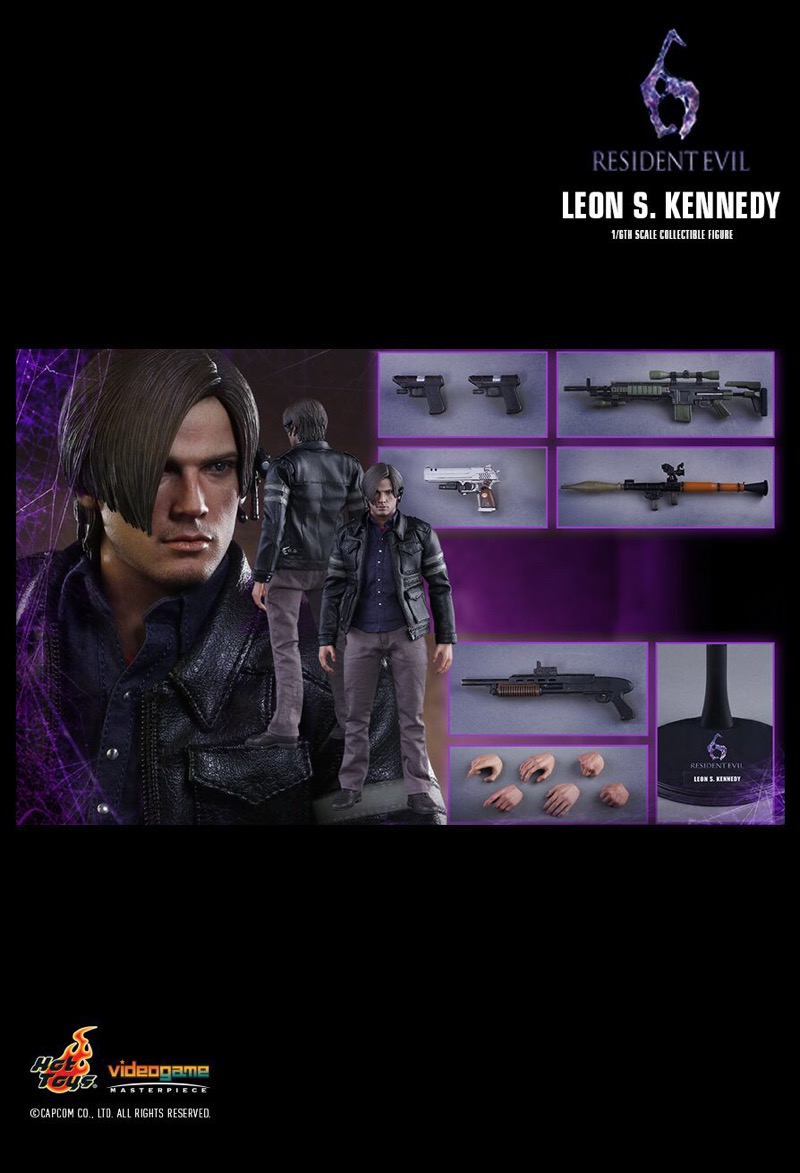 FEATURES
- Newly developed head sculpt with authentic and detailed likeness of Leon S. Kennedy in Resident Evil 6
- Body with over 30 points of articulations
- Approximately 30 cm tall
- Six (6) pieces of interchangeable hands including:
- One (1) pair of fists
- One (1) pair of relaxed hands
- One (1) pair of hands for holding weapons
- Each piece of head sculpt is specially hand-painted
COSTUME
- One (1) red t-shirt
- One (1) blue shirt
- One (1) black leather jacket with fine details
- One (1) pair of gray pants
- One (1) pair of black boots
WEAPONS
- One (1) rocket launcher
- One (1) sniper rifle
- One (1) shotgun
- One (1) pistol
- Two (2) wing shooters
ACCESSORIES
- One (1) earpiece
- Figure stand with character nameplate and the game logo
RELEASE DATE
Q4, 2016 – Q1, 2017
---

Benutzer, die gerade dieses Thema anschauen: 1 Gast/Gäste