Shopping-Tipp vom 16.03.2015 XM Studios Loki 1:6 Statue - by Heldenshop
16.03.2015, 12:15
Buzzie
Großadministrator


Beiträge: 11,190
Registriert seit: May 2013
Shopping-Tipp vom 16.03.2015 XM Studios Loki 1:6 Statue - by Heldenshop
Loki 1:6 Statue von XM Studios
Kauflink:
LINK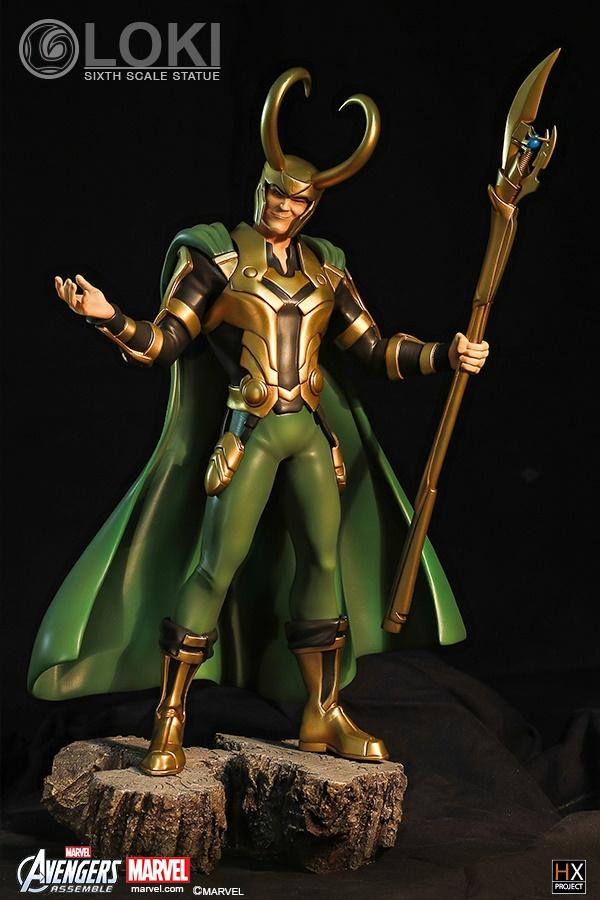 Zitat:HX Project is a collaborative vision founded by XM Studios and Hand Made Objects to bring to market a uniquely styled line of 1/6 scale designer statues.

This Stylized approach has been specially selected to best represent dynamic action and movements reflective of the characters it aims to bring to life .Being 1/6 scale in size, this range also works well as dynamic dioramas set ups; imagine an epic battle scene between Hulk and Juggernaut!

HX project aims to liven up the sixth scale collectible market by bringing quality and innovation to highly collectible sculptures that will fit perfectly on work desks/small spaces and will easily display out of the box.

To set a new standard in innovative collectibles, this line will be packed with features like Augmented Reality (AR), Switchable parts and Collectors Tokens which also double up as clever mechanisms to power the AR applications. That is to name a few of the innovations.

These innovations are set at enhancing the art pieces not to take away from the main focus of these lines, which is quality and highly valuable collectible statues.

Not to be confused with mass market collectibles, this is a very limited, low Edition Size line. It is a representation of HX project's commitment to deliver innovative, premium designer range of 1/6 scale collection to the most discerning collectors with an appreciation of stylish art forms.

HX-Project hopes to also bring consumer focused feedback by slowly but surely participating in local, international and dedicated forums that houses passionate individuals. Together with the community HX-project will be launching an open-dev ( open development ) cycle. Something new to the industry. This works simply by having a cycle of changes purely based on consumer feedback.

With this open-dev, HX-project hopes to bring to the consumer what is important.

Combining good surfacing techniques for the paint finishing, highly detailed parts with Stylized approach in terms of silhouettes and proportions – This line is truly aesthetically unique and artistic. The HX Project team is very excited, passionate and looks forward to bringing collectors a new standard in 1/6 scale statue collectibles.

Benutzer, die gerade dieses Thema anschauen: 1 Gast/Gäste