The Dark Knight - Batman (The Dark Knight Costume) MMS - 1/6 Scale Figure
06.10.2016, 12:27
(Dieser Beitrag wurde zuletzt bearbeitet: 06.10.2016 22:27 von Silver Surfer.)
GuteLaune
Moderator


Beiträge: 3,489
Registriert seit: May 2013
The Dark Knight - Batman (The Dark Knight Costume) MMS - 1/6 Scale Figure
Zur Komplettierung des Hot Toys Threads stelle ich die noch fehlenden Figuren ein. Sollte ich einen schon bestehenden Thread übersehen haben, bitte ich um Info.
Nun zur Figur: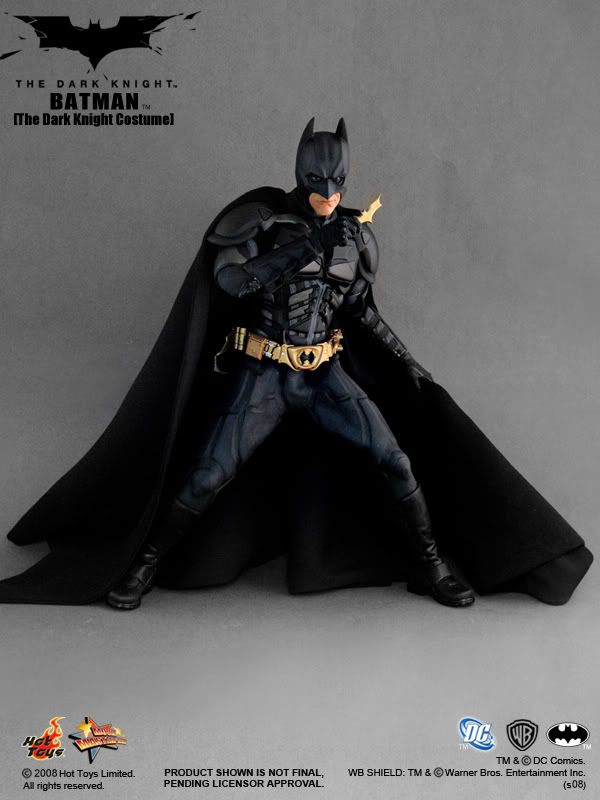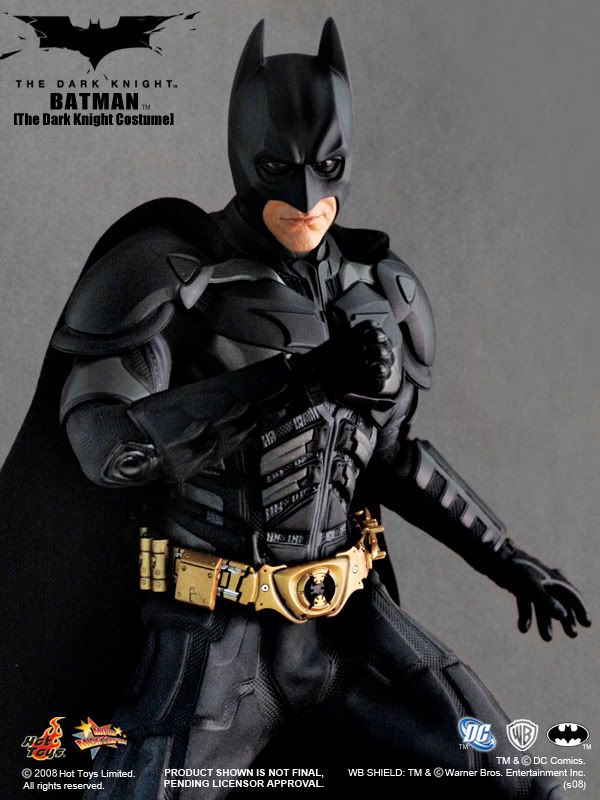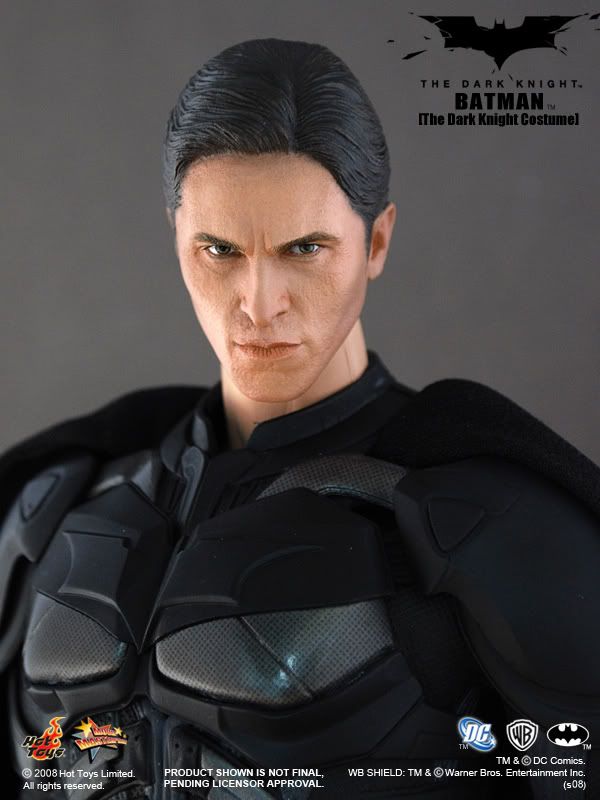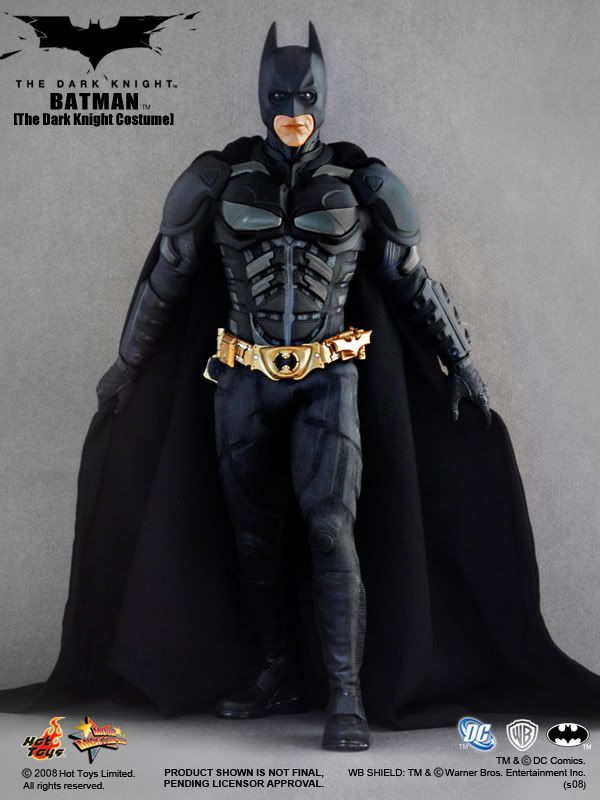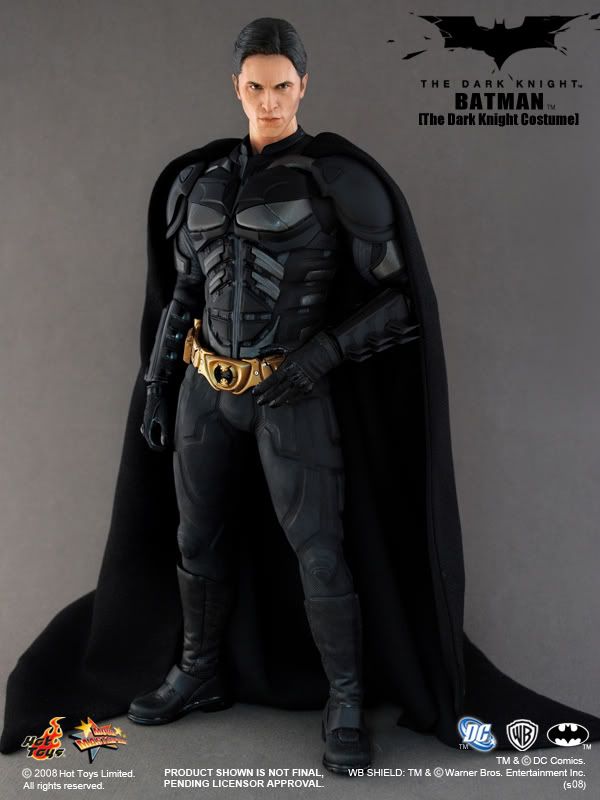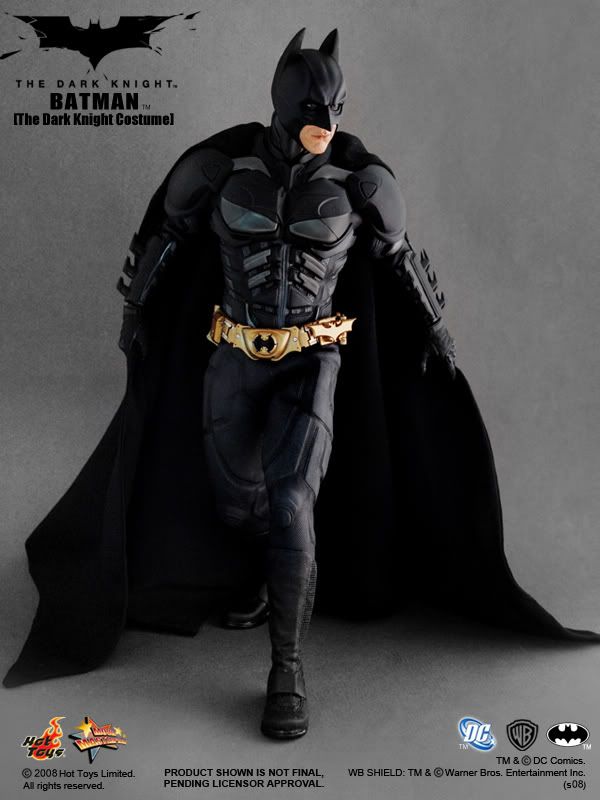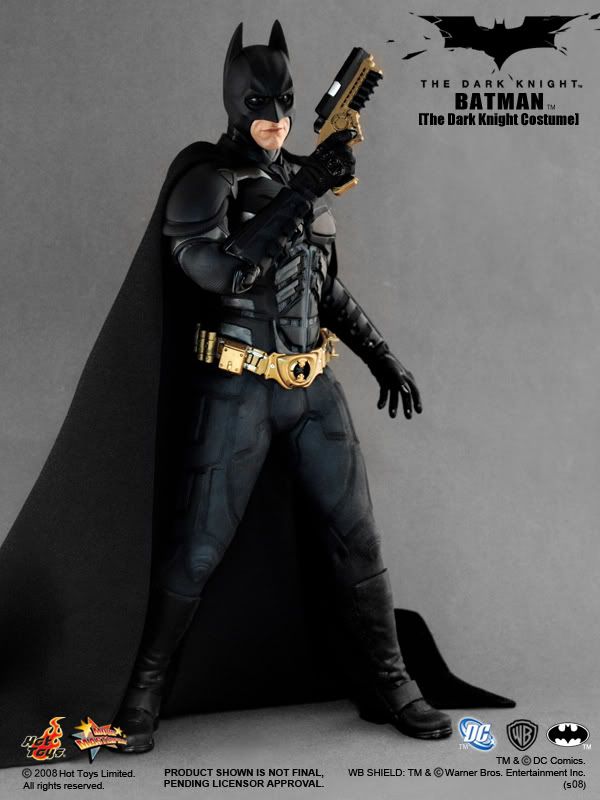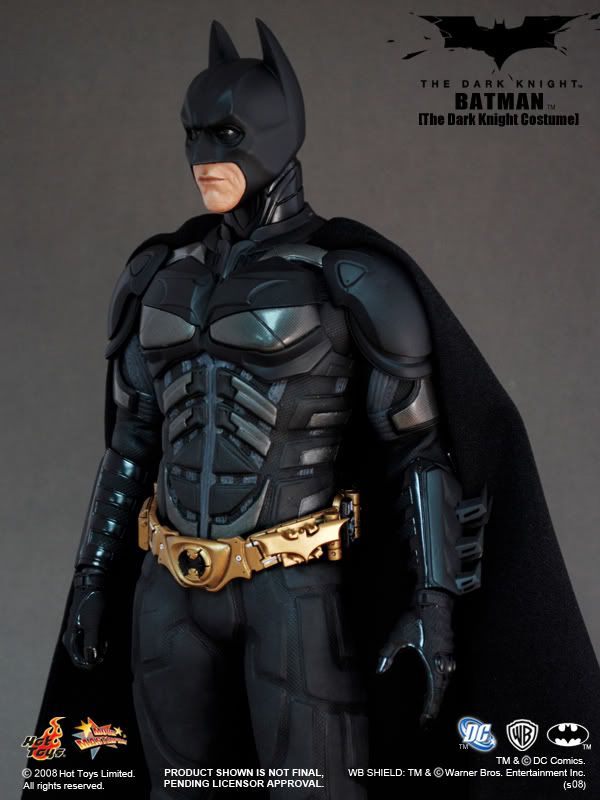 The Dark Knight Batman 12 inches collectible figure also features:
Alternate head with authentic likeness of Christian Bale as Bruce Wayne, a new head sculpture of Bruce Wayne
Detailed Batman Utility Belt with cell phone
Activated Mini Mine
Grapnel Gun
Two small Batrangs on belt clip (removable)
Newly developed Bat-suit with cape
Three sets of interchangeable gloved hands, Inclusive one set of gloves hands for riding the Batpod
Figure display base featuring THE DARK KNIGHT logo and BATMAN nameplate
MMS071
---
Ein Leben ohne Statuen ist möglich - aber sinnlos.

Benutzer, die gerade dieses Thema anschauen: 1 Gast/Gäste