The Star Wars Show - 100th Episode Commemorative Statuette
19.07.2018, 05:25
Laubi
Supporter


Beiträge: 1,157
Registriert seit: May 2013
The Star Wars Show - 100th Episode Commemorative Statuette
The Star Wars Show
100th Episode Commemorative Statuette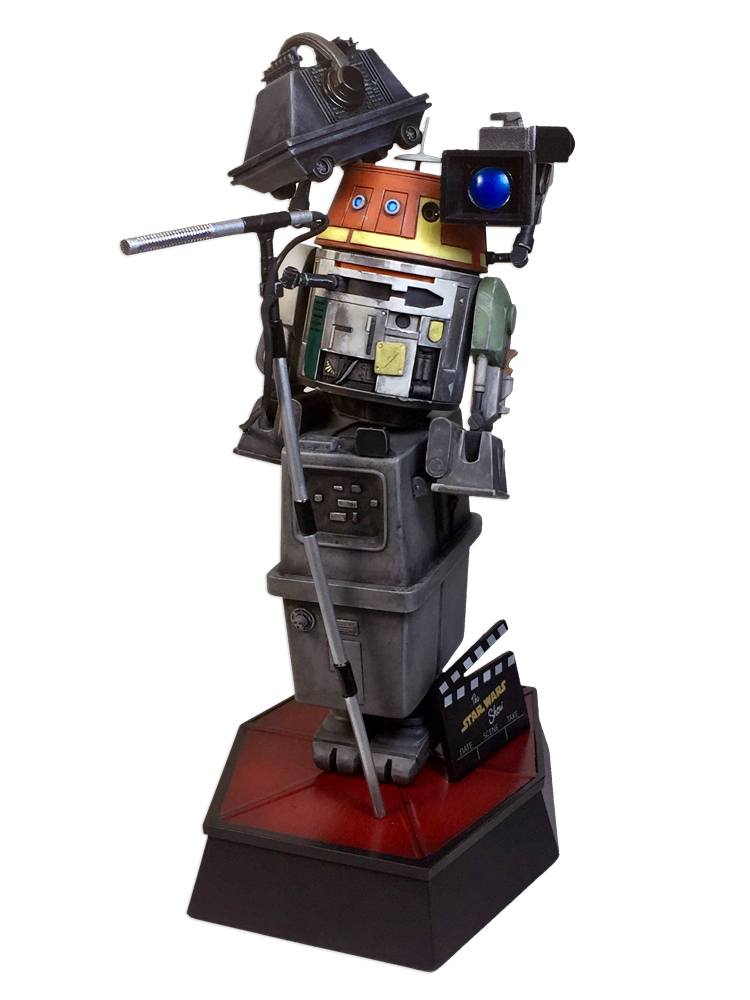 Preorder: $150
Zitat:The deposit price for this product is : $0.01 in order to reserve your payment information. This deposit amount will be refunded to your account within 24 business hours.

A long time ago, in a galaxy far, far away…and by a long time ago we mean every week, and by far, far, away we mean in a renovated copy room at Lucasfilm Headquarters. It's The Star Wars Show! The hilarious Emmy nominated weekly short form variety show produced by the StarWars.com team, immortalized in a collectible statuette from Gentle Giant.

The statue is hand painted and limited to 500 pieces, and features the iconic TIE Fighter Coffee Table as a base, as well as The Star Wars Show's droid mascots stacked on top of one another capturing the action. There's Gonk, the slow moving battery supporting the weight of the "Director of Chopperations" C1-1OP, who is holding boom operator/mouse droid extraordinaire CH-33Z!

The Star Wars Show may not be the only Star Wars show on the internet, but it is the only one with a Gentle Giant LTD. Statuette!



No coupons, discounts or reward points can be used for this product.
Mal sehen... unterm Strich knapp 150€ inkl. Versand (+Zoll). An sich würde mir die Statue ja schon gefallen, vor allem, da ich denke, dass sie gut zum Yoda mit Popcorn & 3D-Brille passen würde. Aber ehrlichgesagt nicht für den Preis. Zumal man keine Gutscheine und Reward Points hierfür nutzen kann :/
---
have fun storming the castle....


Benutzer, die gerade dieses Thema anschauen: 1 Gast/Gäste