[Triforce] Batman: Arkham Origins Cowl - Full Scale Replica
19.12.2014, 23:14
(Dieser Beitrag wurde zuletzt bearbeitet: 11.02.2016 23:59 von Silver Surfer.)
Silver Surfer
Moderator


Beiträge: 16,240
Registriert seit: May 2013
[Triforce] Batman: Arkham Origins Cowl - Full Scale Replica
BATMAN: ARKHAM ORIGINS
BATMAN COWL
- Full Scale Replica -
THE ICONIC VEIL OF BATMAN BRINGING JUSTICE TO GOTHAM CITY
The centerpiece of Batman's ever growing arsenal and armament, is the Cowl. Bruce Wayne, seeing that "criminals are a superstitious, and cowardly lot," adopts the persona of a bat to facilitate the concealment of his identity and strike terror into his adversaries. Made to conceal his physical features and contribute to his imposing appearance, Batman's cowl is a manifestation from that idea. In addition to the esthetic contributions, the cowl has vision enhancements for different modes of detection, and carries a high-gain antenna for his internal comm-link which he uses to stay in contact with his allies.
TriForce proudly presents the officially licensed Batman: Arkham Origins - Cowl Full Scale Replica, masterfully sculpted and painted by the artisans at TriForce. The end result is the most authentic representation of the Batman Cowl from Arkham Origins available on the market. The Cowl Full Scale Replica is hand-finished and hand-painted to precision quality. Intricately crafted and cast in polystone, it measures 26"H x23.5"W x 24.5"L, weighs in at 35 pounds, and features working LED effects modeled to mimic the Batcave design and technology! Own this authentic piece of videogame history as part of a Limited Edition of 500 pieces worldwide.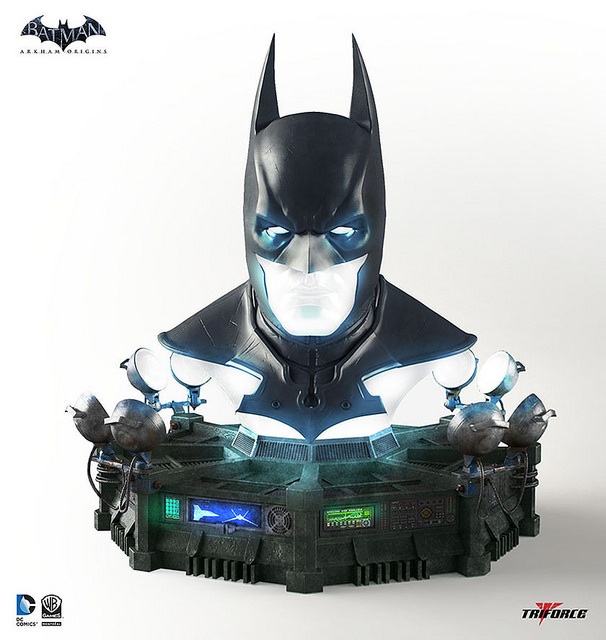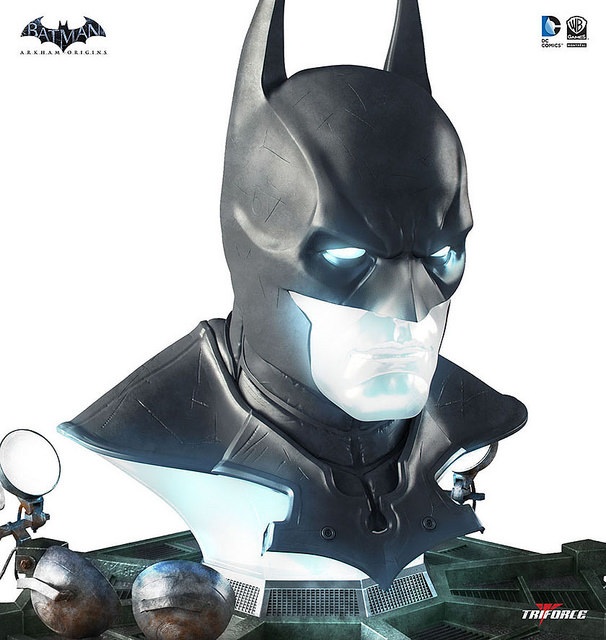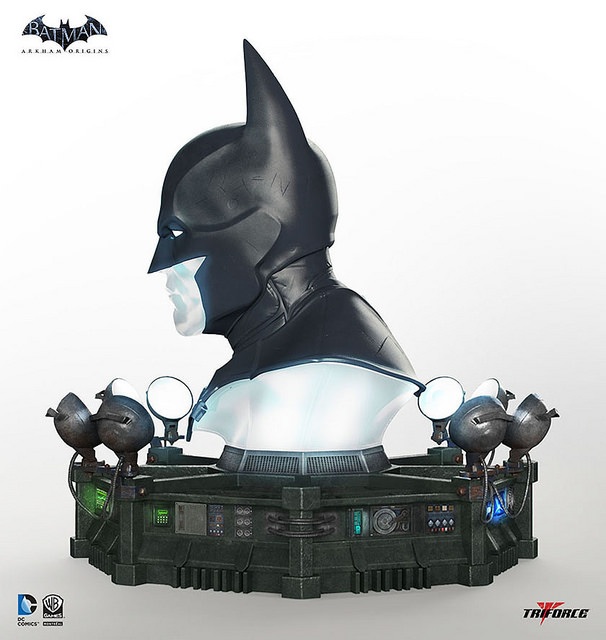 PRODUCT DETAILS
Producer: TriForce
License: Batman: Arkham Origins
Price: 850,00.-$
Product Size: 26" H x 23.5" W x 24.5" L
Product Weight: 35lbs
Artist: TriForce Development Team
Edition Size: 500
Estimated Ship Date: 4th Quarter 2015
---
20.12.2014, 23:45
shopas
Supporter


Beiträge: 2,275
Registriert seit: May 2013
RE: [Triforce] Batman: Arkham Origins Cowl -Full Scale Replica
Das ist doch mal n geiles Light Up Feature
---
->SHOP(as)<-
Follow me on Instagram: Picsbyshopas

24.01.2016, 19:42
Silver Surfer
Moderator


Beiträge: 16,240
Registriert seit: May 2013
RE: [Triforce] Batman: Arkham Origins Cowl -Full Scale Replica
"The bat, the man, the Batman.

We've since moved on in the process to getting the lighting, paint and materials ready. If you stopped by our booth at NYCC 2015, you may have seen the him painted alredy. More updates soon, but here's the prototype for now. Enjoy the weekend everybody!"
- TriForce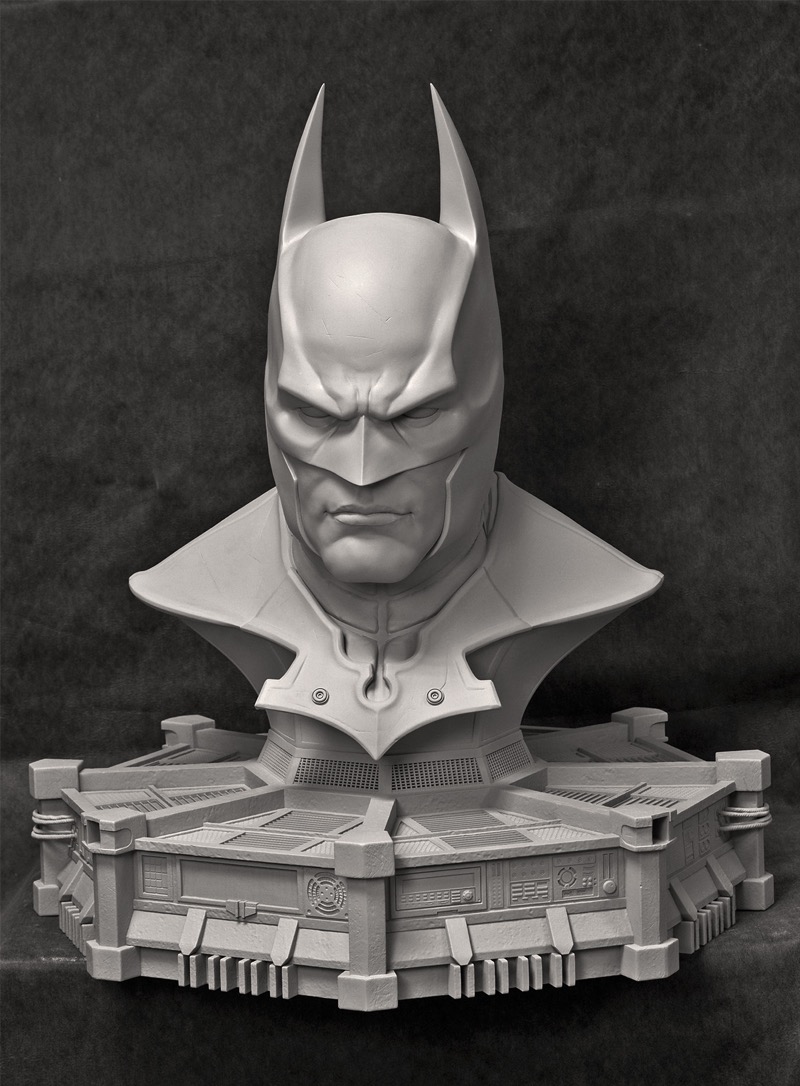 (Pic By TriForce)
---

Benutzer, die gerade dieses Thema anschauen: 1 Gast/Gäste