[Tsume] Assassins Creed - Ezio's Fury - 1/7 Scale Statue
09.02.2016, 16:11
(Dieser Beitrag wurde zuletzt bearbeitet: 09.02.2016 16:35 von Silver Surfer.)
Silver Surfer
Moderator


Beiträge: 16,264
Registriert seit: May 2013
[Tsume] Assassins Creed - Ezio's Fury - 1/7 Scale Statue
ASSASSINS CREED
EZIO'S FURY
~ 1/7 SCALE STATUE ~
This highly detailed and handcrafted statuette depicts Ezio in a combative stance as he is about to commit murder. Sold with its serialized metal plate this work of art is an exceptional piece for your collection.
Since Humanities the Assassin Order seeks to preserve Free Will. Ever ready to repel oppression that their enemies seek to visit on the masses Assassins remain hidden but vigilant, guided by their creed to keep humanity safe and never stop fighting for the people's freedom.
Ezio has now become the master of the Assassins. Having fulfilled his thirst for vengeance, he wishes to stay clear of further combat. However, his enemies have different plans.
After witnessing the fall of his stronghold and death of his comrades, Ezio returns to violence and walks among the vermin of the streets of Rome to expand his influence and raise an army, the Brotherhood. Wiser and hardened by life, Ezio is now a master assassin and must use his skills and wit to avenge his allies. Little does the Borgia family know that Ezio's Fury will soon strike them.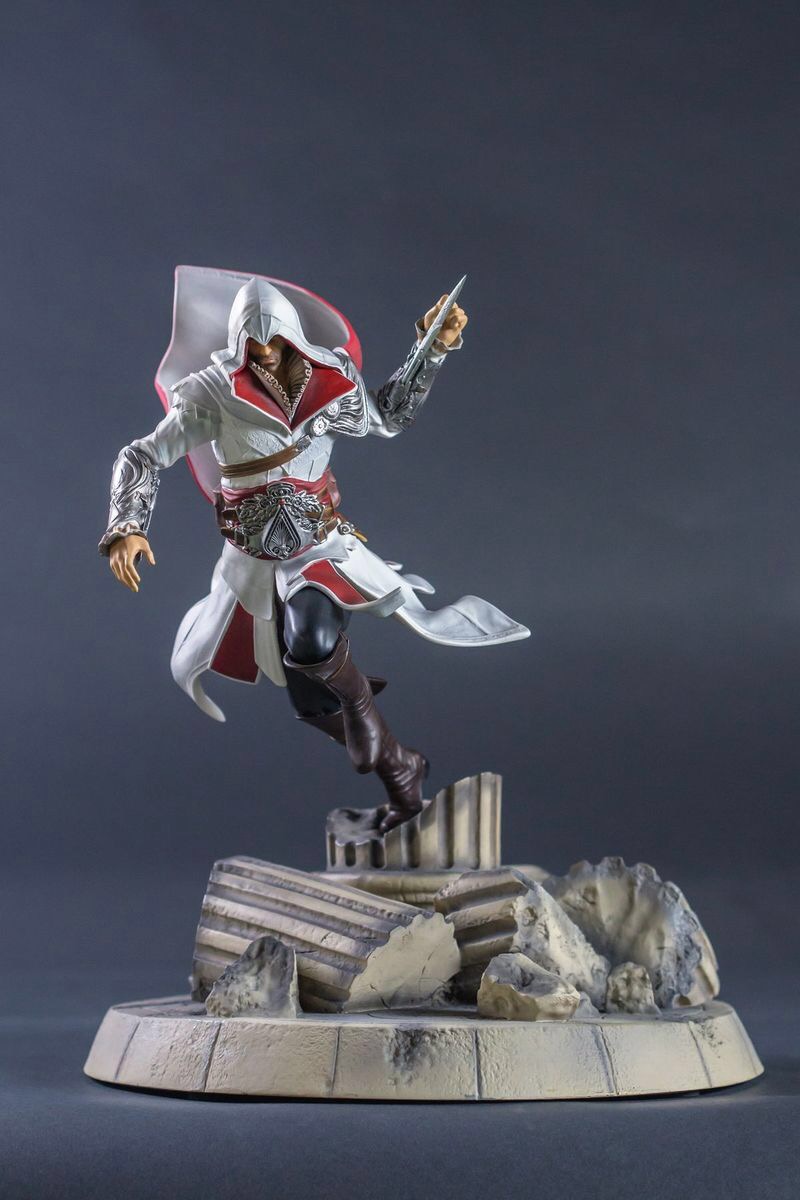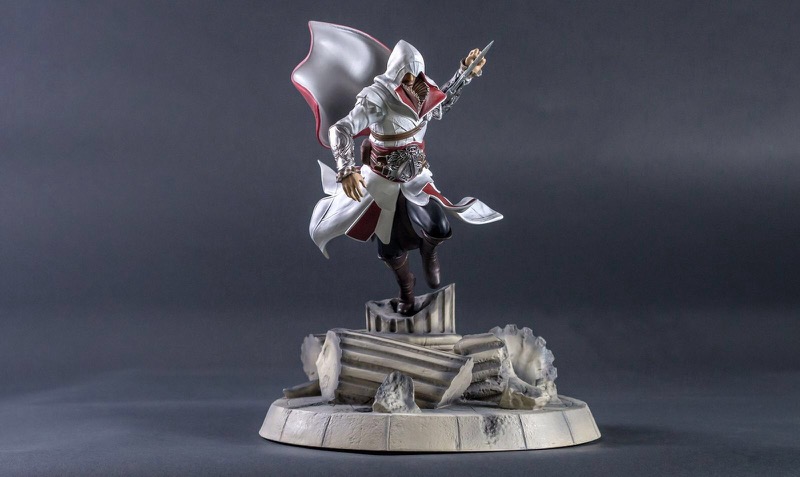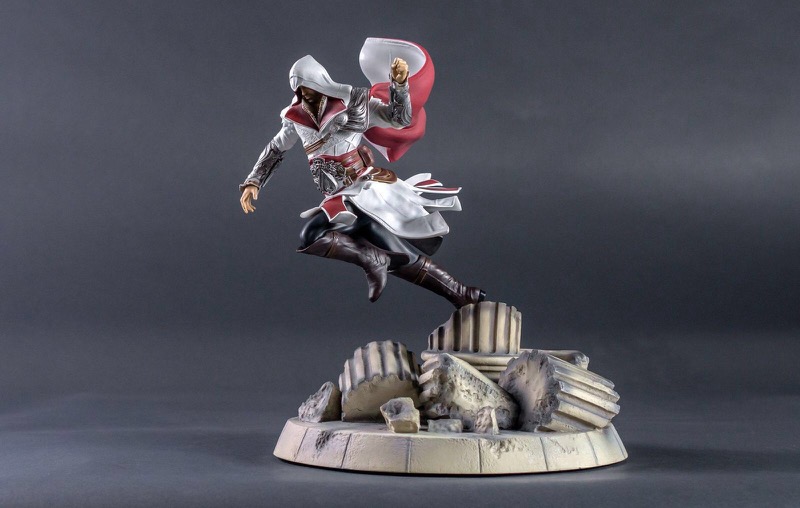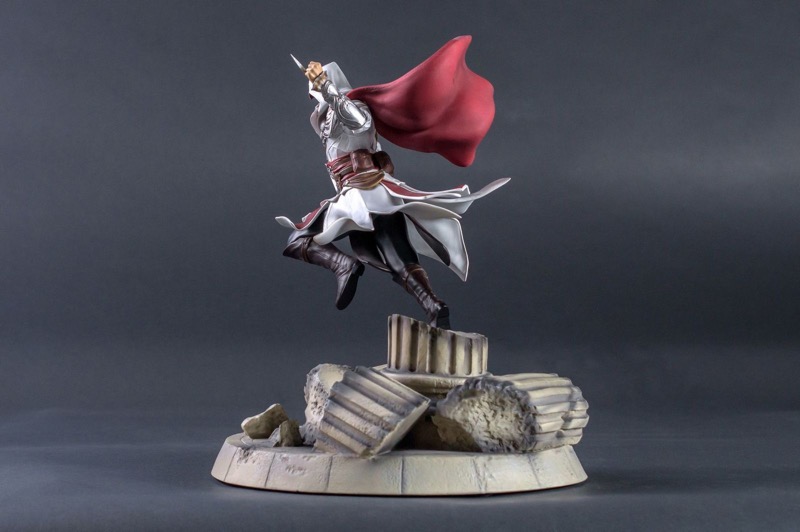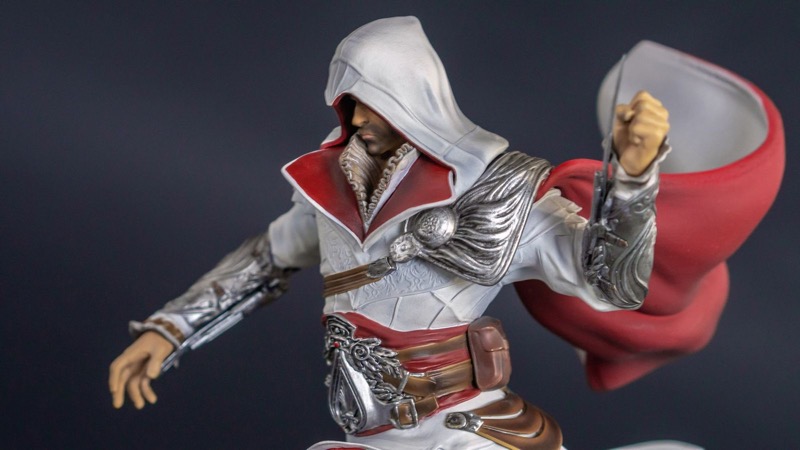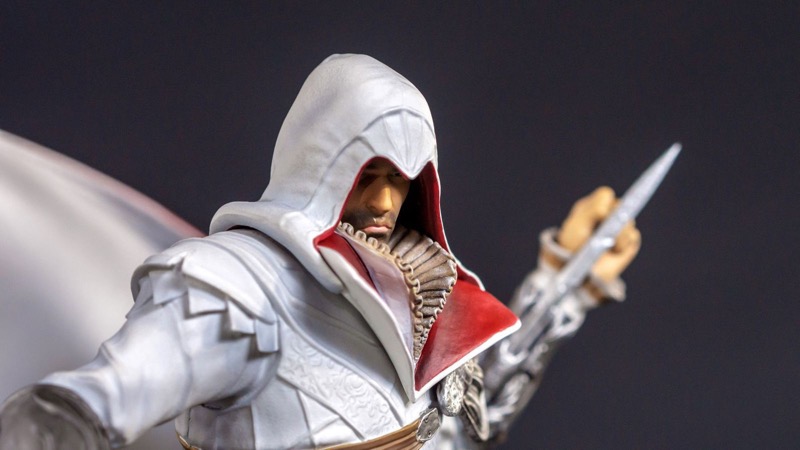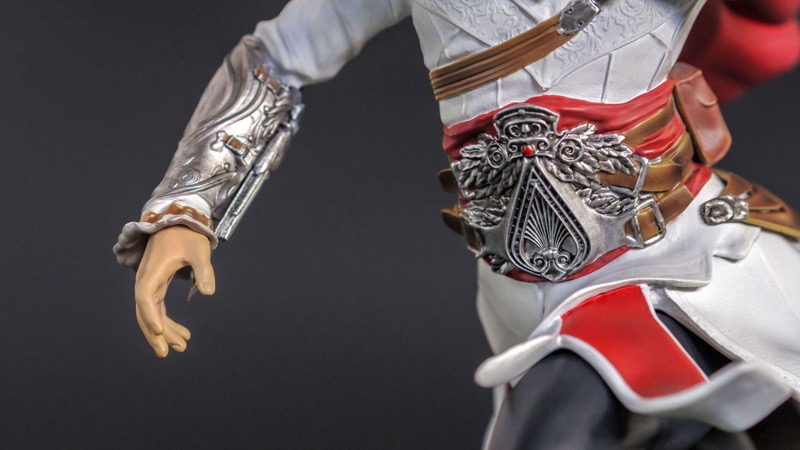 PRODUCT DETAILS
Sculptor: Cyril Farudja
Painter: Guillaume Hémery
Supervisor: Cyril Marchiol
Scale: 1/7
Price: 299.-€
Limited Edition: 2000
Height: 35 cm
Width: 30 cm
Diameter: 30 cm
Weight: 5 kg
Release Date: 11/2011
---

Benutzer, die gerade dieses Thema anschauen: 1 Gast/Gäste