[Tsume] One Piece - White Beard - 1/7 Scale HQS
29.01.2016, 22:27
(Dieser Beitrag wurde zuletzt bearbeitet: 06.02.2017 23:09 von Silver Surfer.)
Silver Surfer
Moderator


Beiträge: 16,264
Registriert seit: May 2013
[Tsume] One Piece - White Beard - 1/7 Scale HQS

WHITE BEARD
~ HIGH QUALITY STATUE ~
White Beard HQF by Tsume is an almost 40 cm high, gorgeous resin statue. Edward Newgate is overshadowing every other characters with his gigantic height and build. He is set in motion, as one hand moves his bisento and the other one launches an attack with his devil fruit power, the Quake power. Raised by the wind of this attack, White Beard's mantle is flying over his shoulders, adding to the statue a nice touch of dynamism.
The biggest experts amongst you will notice all the sculpture's numerous details, scars or veins on White Beard's body, the accuracy of the bisento or the textures of the mantle… even the crew symbol on the back, under the mantle. We mimicked the Quake fruit effect with a translucent resin sphere which fixation system is ultimately discreet.
On the painting side, the metal effects of the spear and ornaments on the mantle compare to the subtle gradients applied on the skin or on the fabrics of White Beard's outfit. If you check the base, you will find some blue stone on the floor and of course our usual bevel with a stripe, which colour is a reminder of White Beard crew symbol.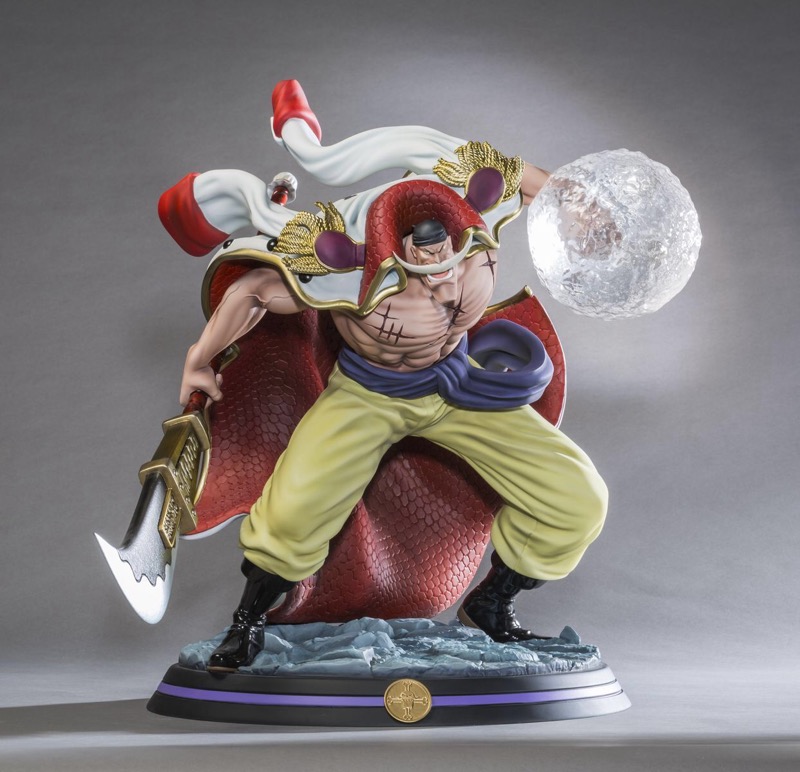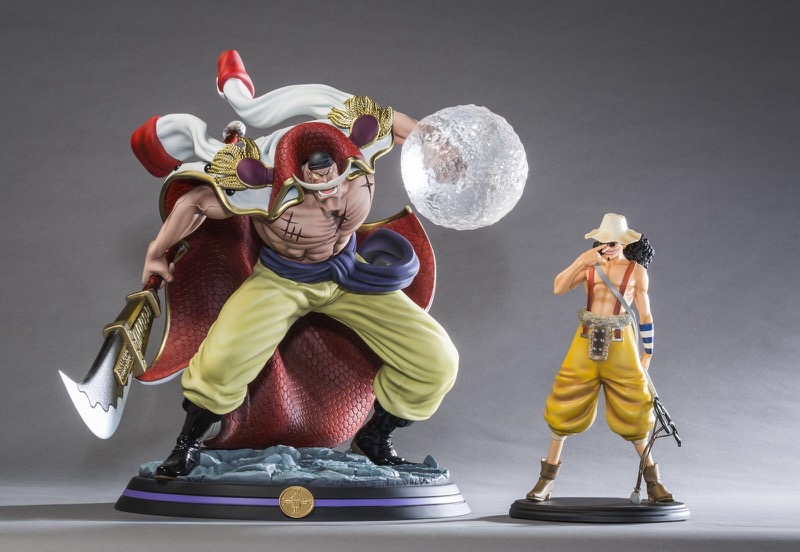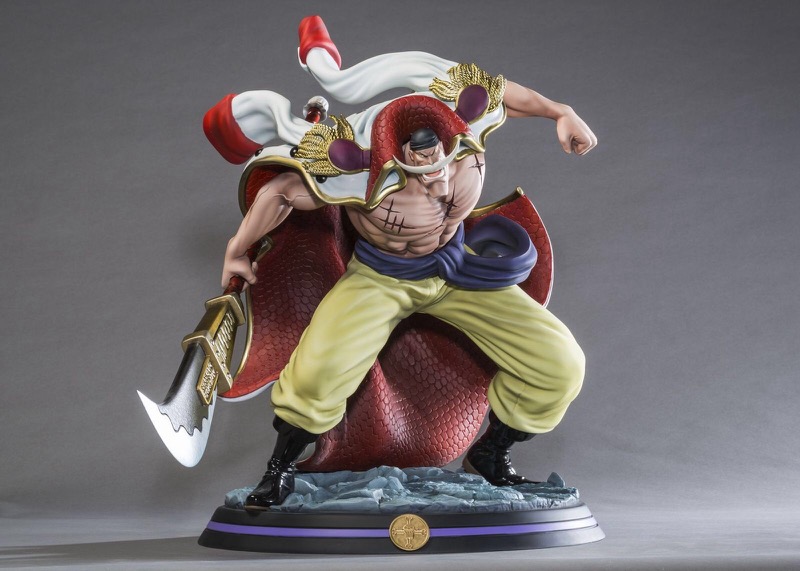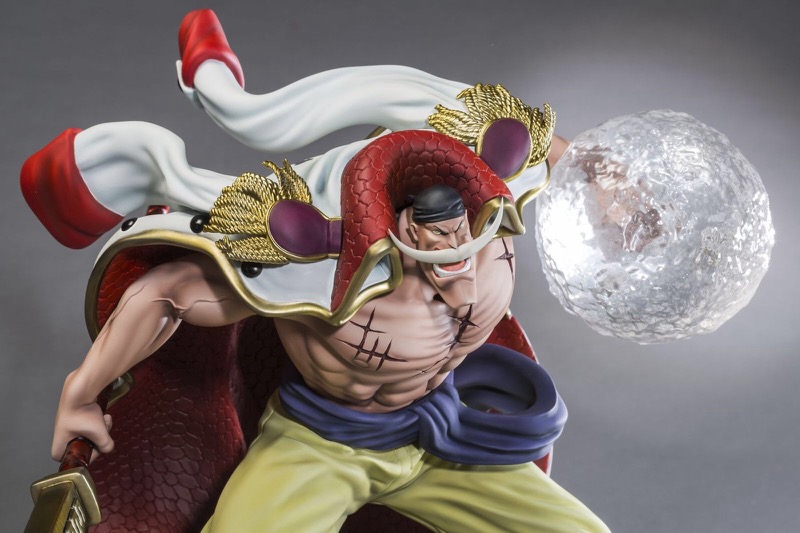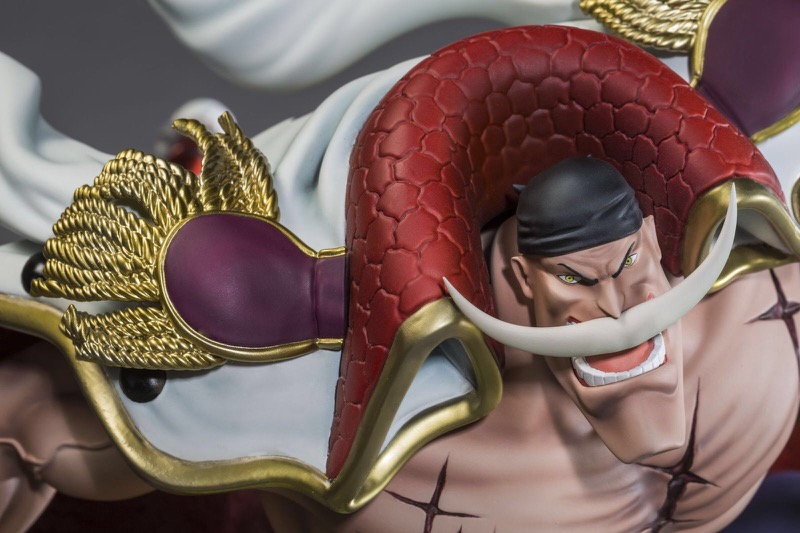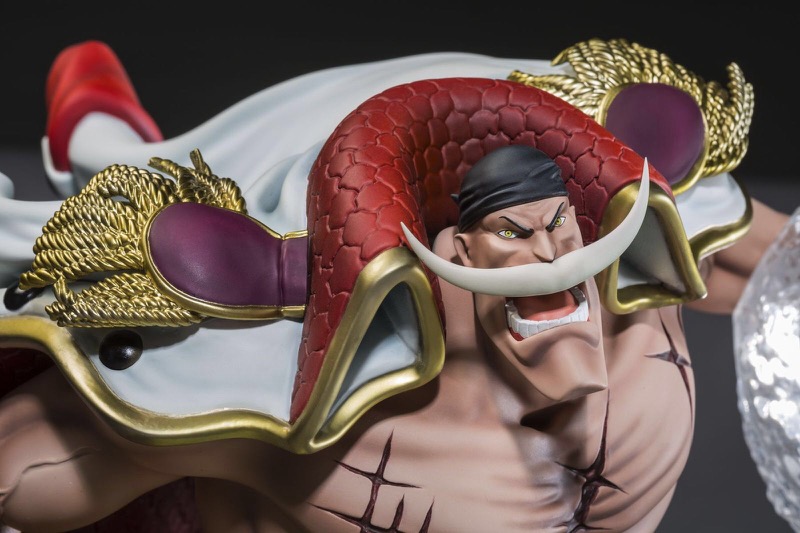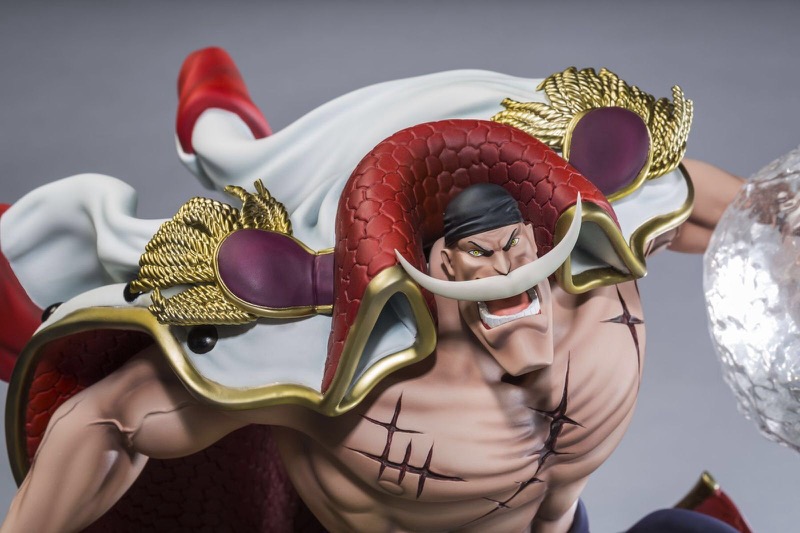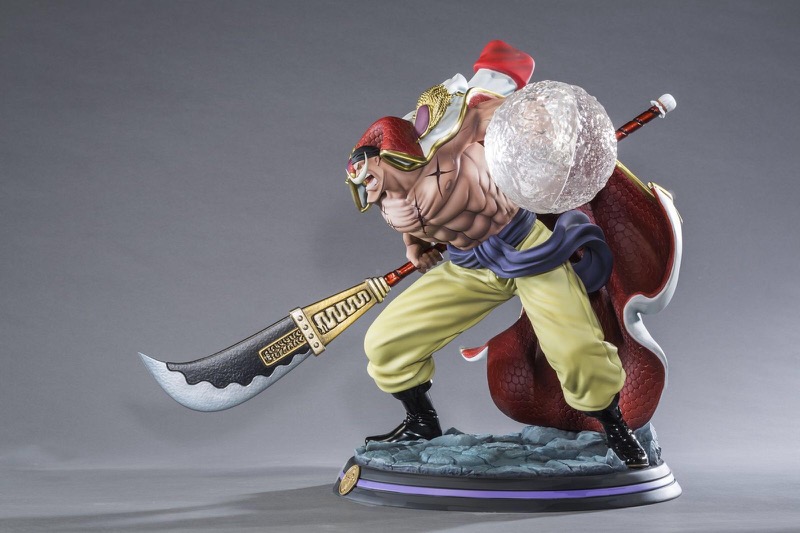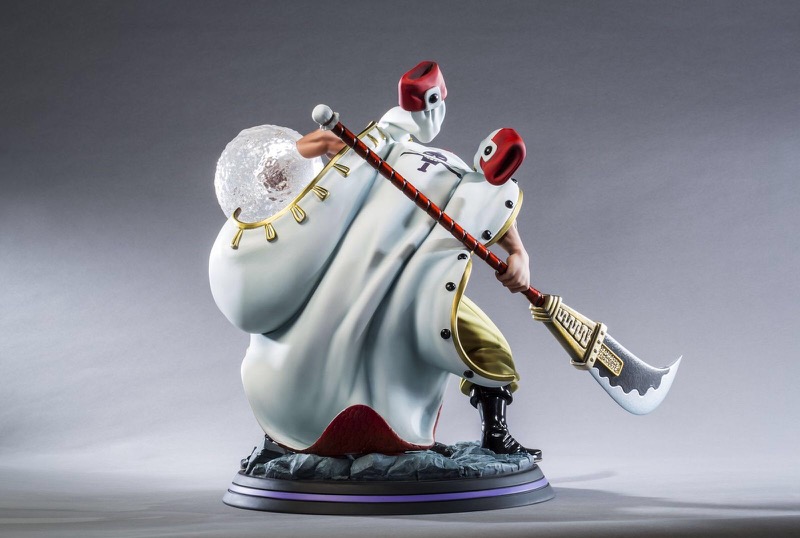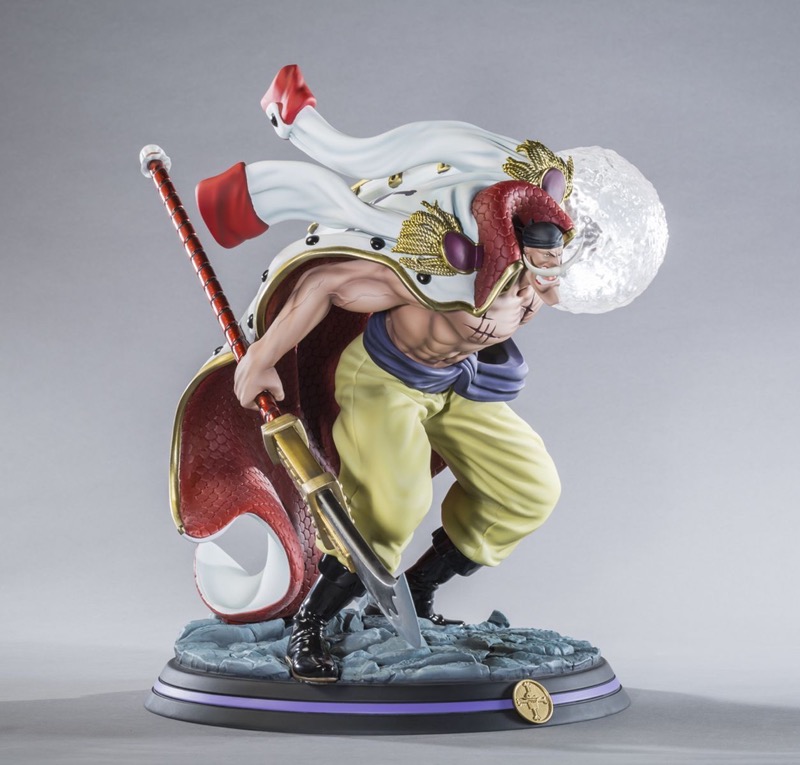 BACKGROUND
Shown for the first time last year during Tsume Fan Days 2 and limited to 1000 units worlwide, time has come to official unveil our third statue from the One Piece universe: the strongest man in the world, the pirate closest to One Piece, captain Edward Newgate, a.k.a. White Beard. He joins Zoro and Usopp in our HQS by Tsume collection.
PRODUCT DETAILS
Sculptor: Cyril Farudja
Painter: Mickael Gros & Guillaume Hemery
Supervisor: Cyril Marchiol
Scale: 1/7
Price: 369.-€
Edition Size: 1000
Release Date: February/March 2016
Height: 42 cm
Width: 49 cm
Diameter: 49 cm
Weight: 9 kg
~ COMPANION PIECES ~
CLICK THE PIC
---

Benutzer, die gerade dieses Thema anschauen: 1 Gast/Gäste