[Tsume] One Piece - Zorro Roronoa - 1/7 Scale HQS
29.01.2016, 21:54
(Dieser Beitrag wurde zuletzt bearbeitet: 06.02.2017 23:10 von Silver Surfer.)
Silver Surfer
Moderator


Beiträge: 16,264
Registriert seit: May 2013
[Tsume] One Piece - Zorro Roronoa - 1/7 Scale HQS

ZORRO RORONOA
~ HIGH QUALITY STATUE ~
Zoro is the first one to join Luffy's pirate crew. His goal is to become the strongest swordsman in the world. To achieve this, he created his own swords fighting style and can use three of them at the same time. During the 2 years time gap, Zoro has been training himself with the great Shichibukai, Dracule Mihawk.
This statue represents the scene when Zoro fights some fishmen (issue 64/episode 555). He just strokes his new move: Kokujô Ôtatsumaki! Zoro stands bare chest, wearing his green outfit but the sleeves in the wind. Next to his waist are hung the sheaths of his three katana-swords. Of course, since he's fighting he is also wearing his black headband.
In the box, you will find 2 different statues of Zoro. The first one represents him attacking while the second one pictures him standing while announcing his opponents the whirlwind he just stroke is going to follow them in hell.
The muscular body of Zoro and his scars are one of many details you will find on these statues. Of course, each katana sword has been reproduced thoroughly.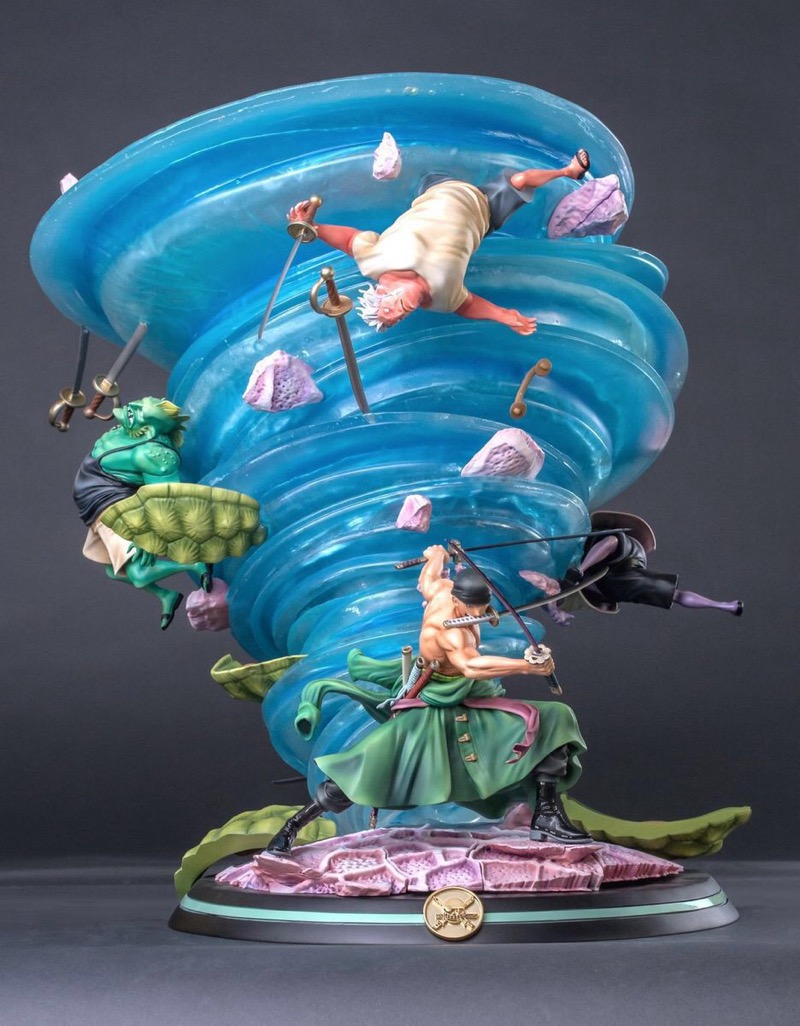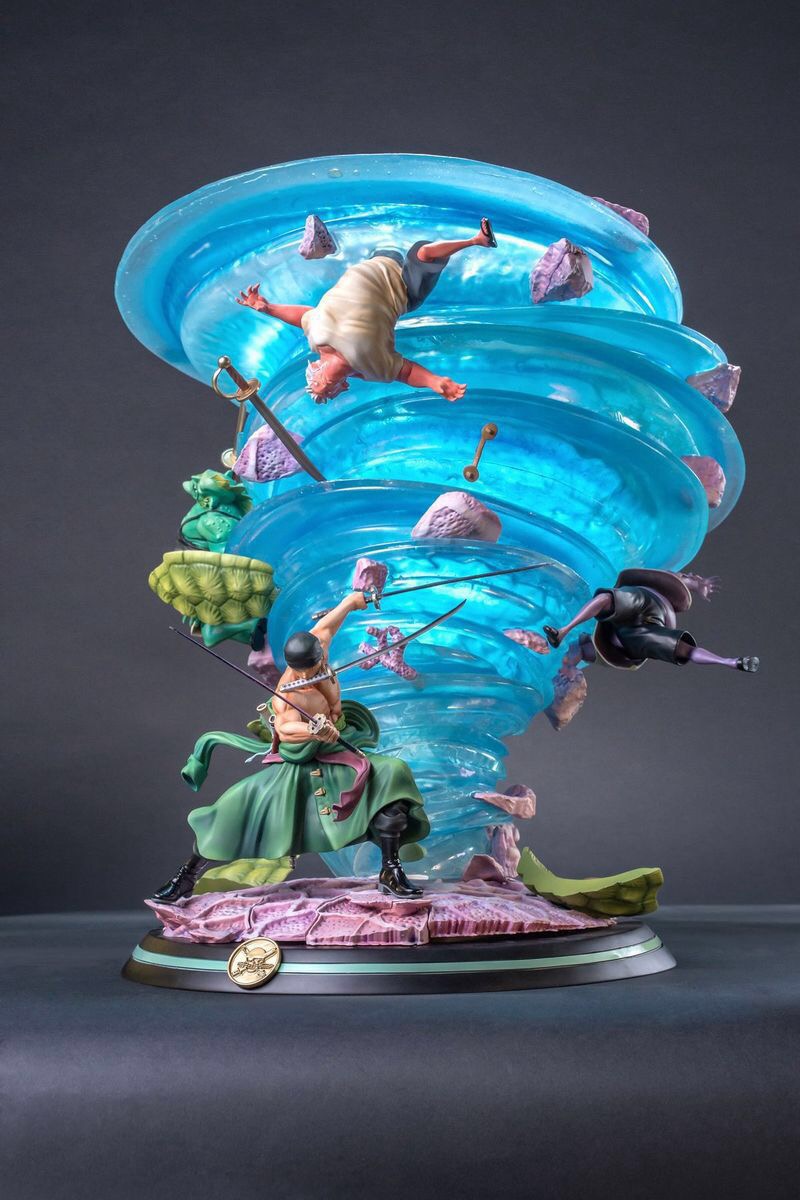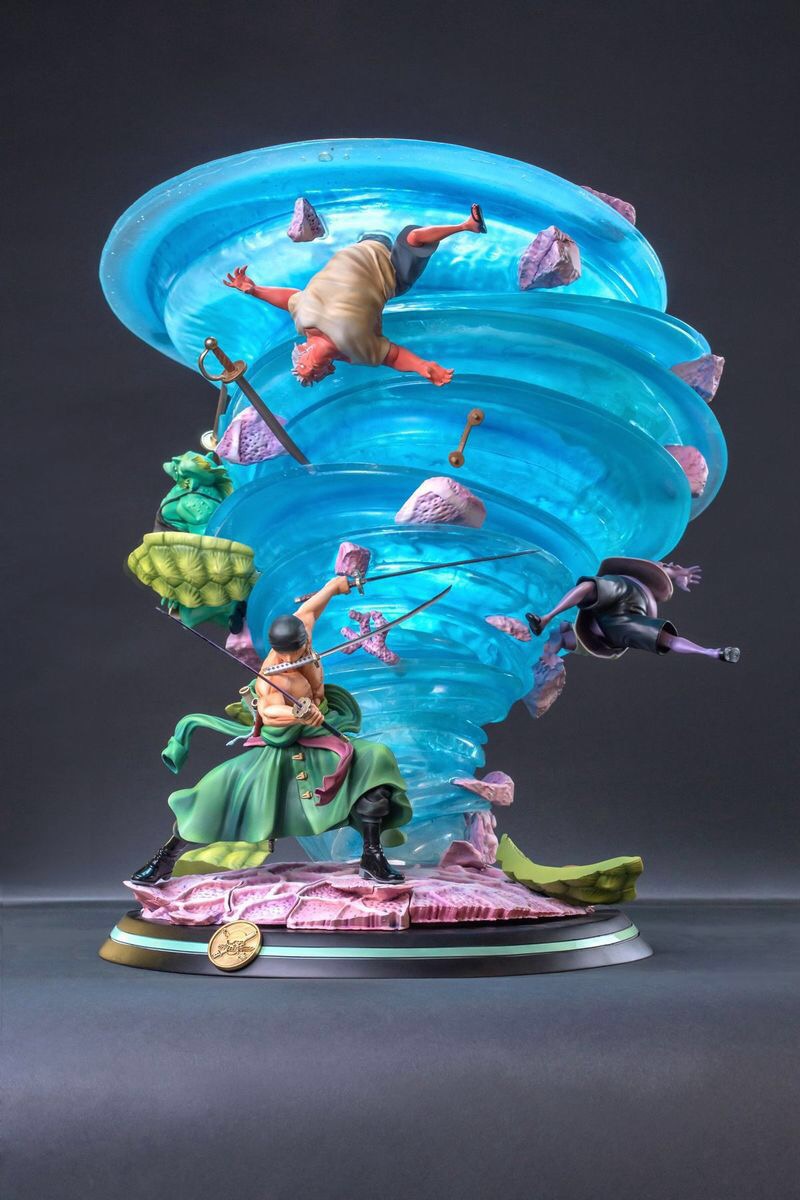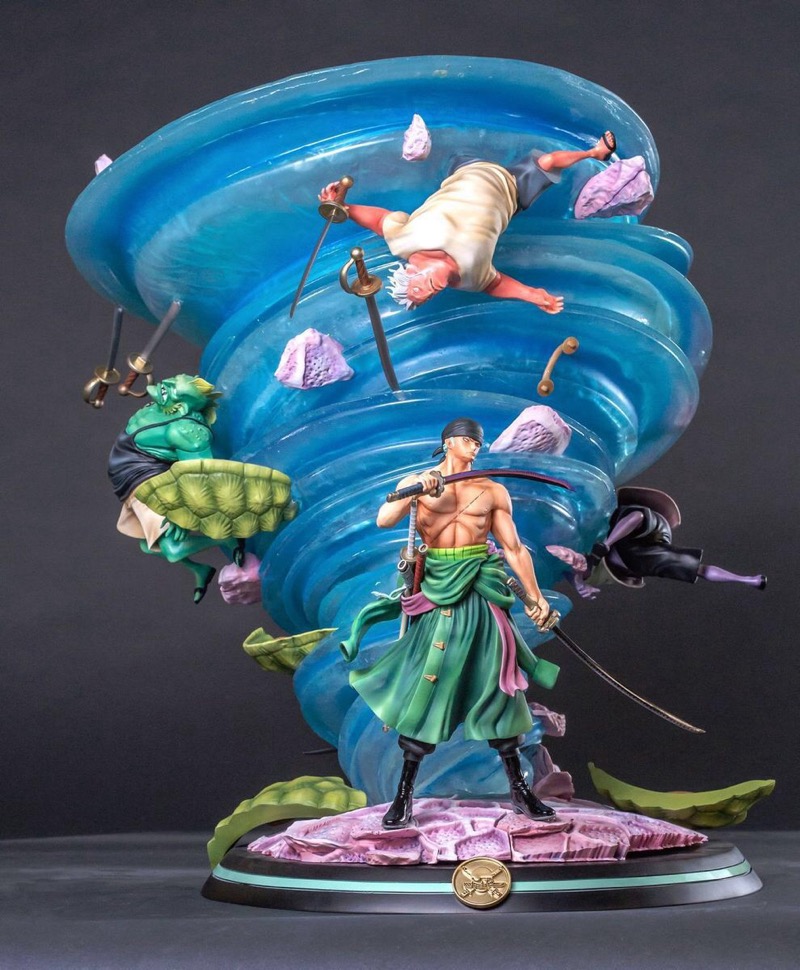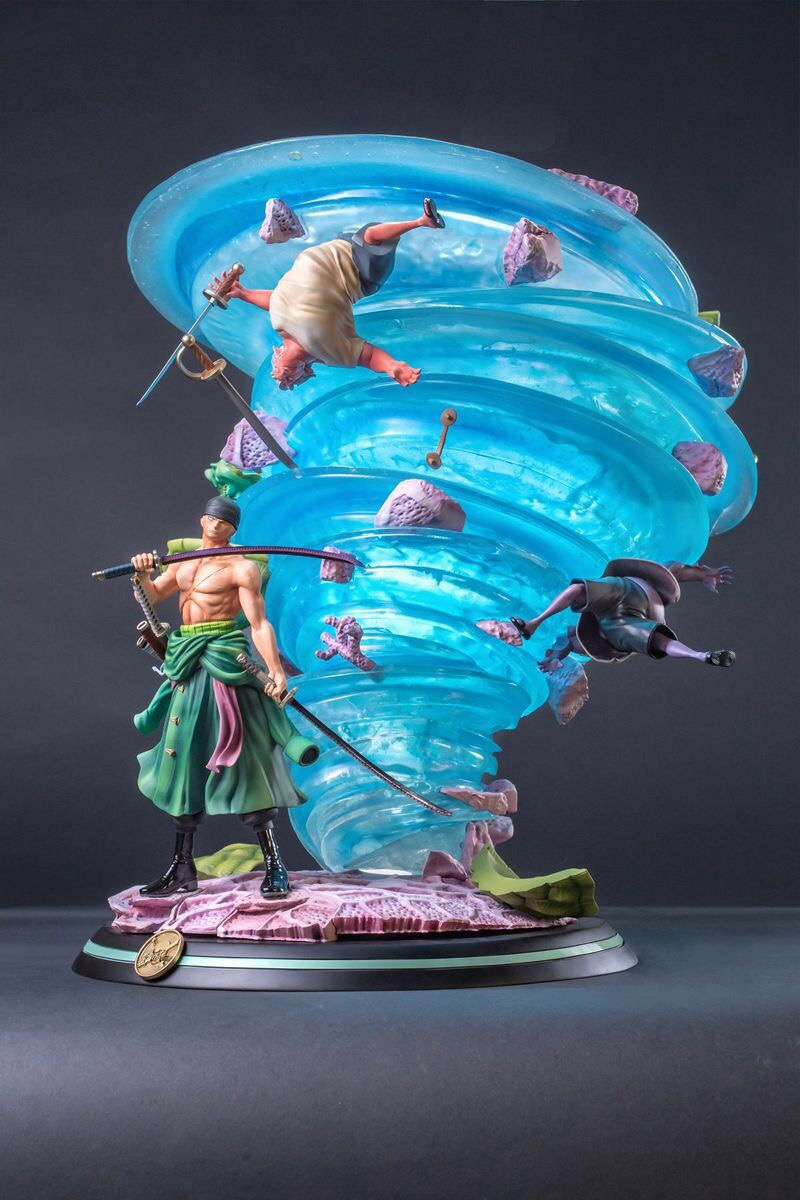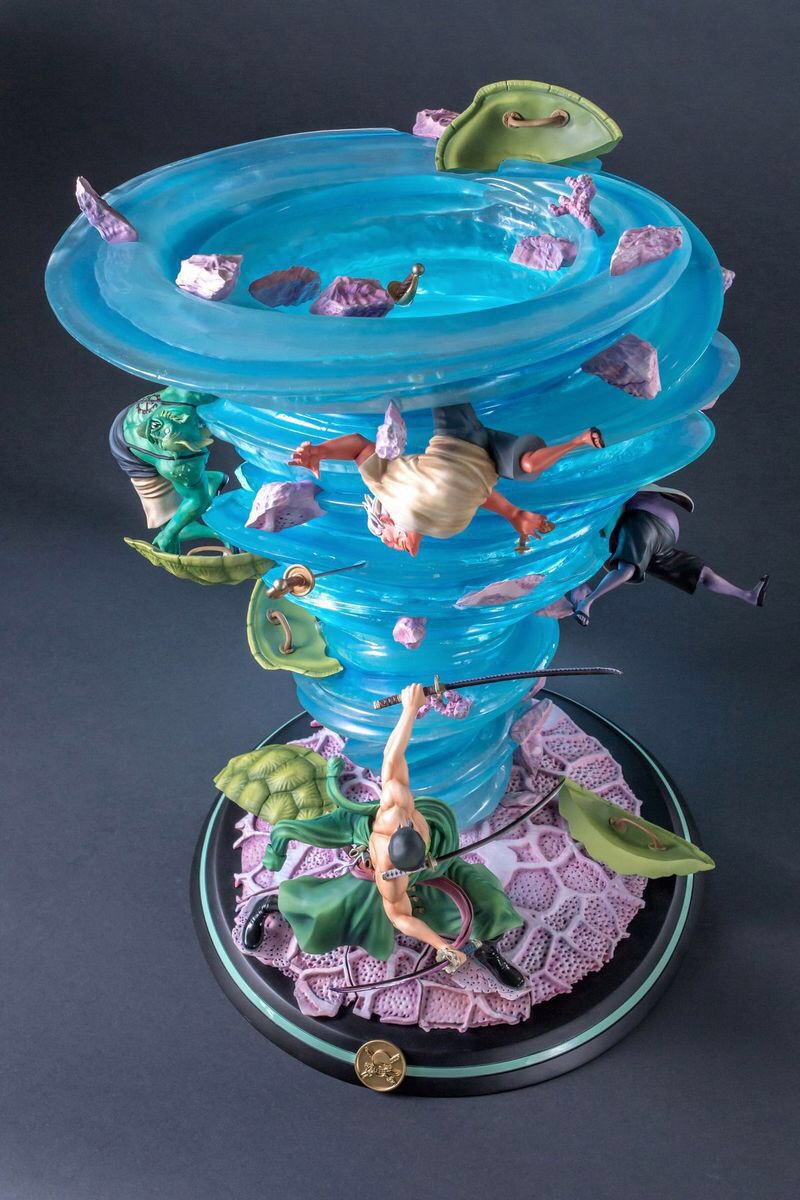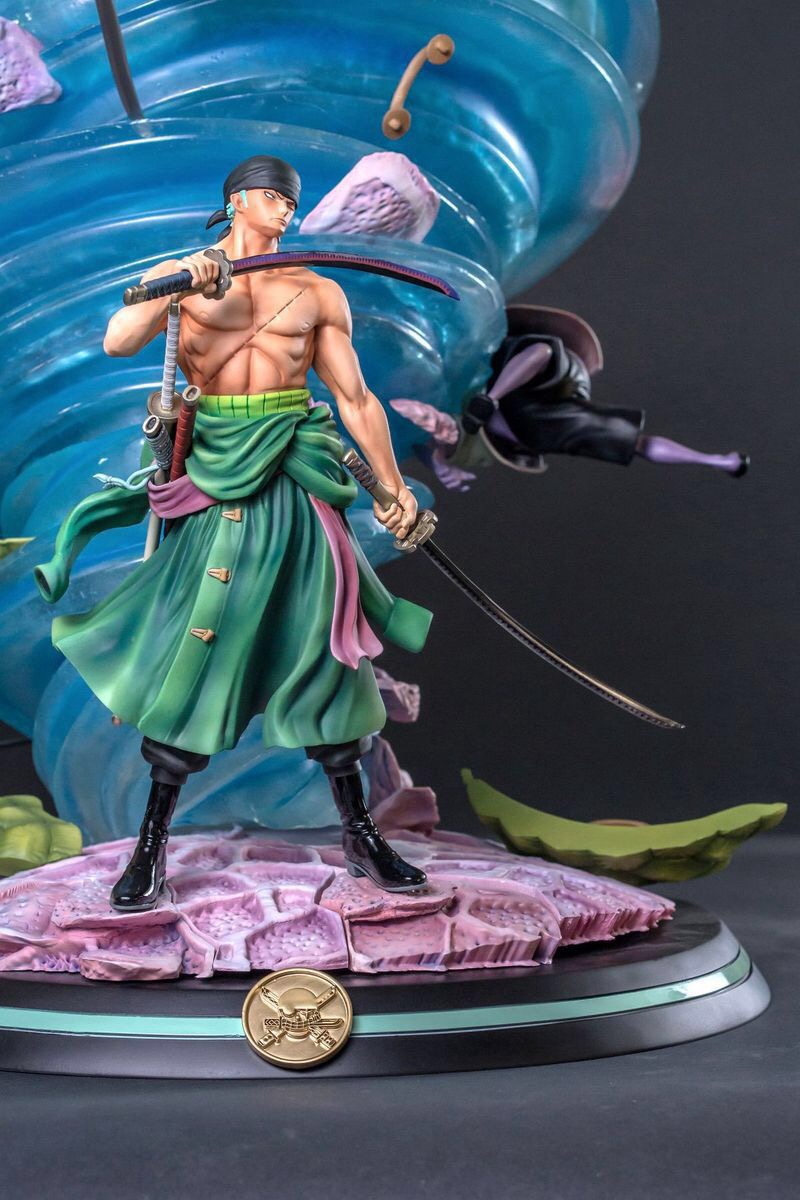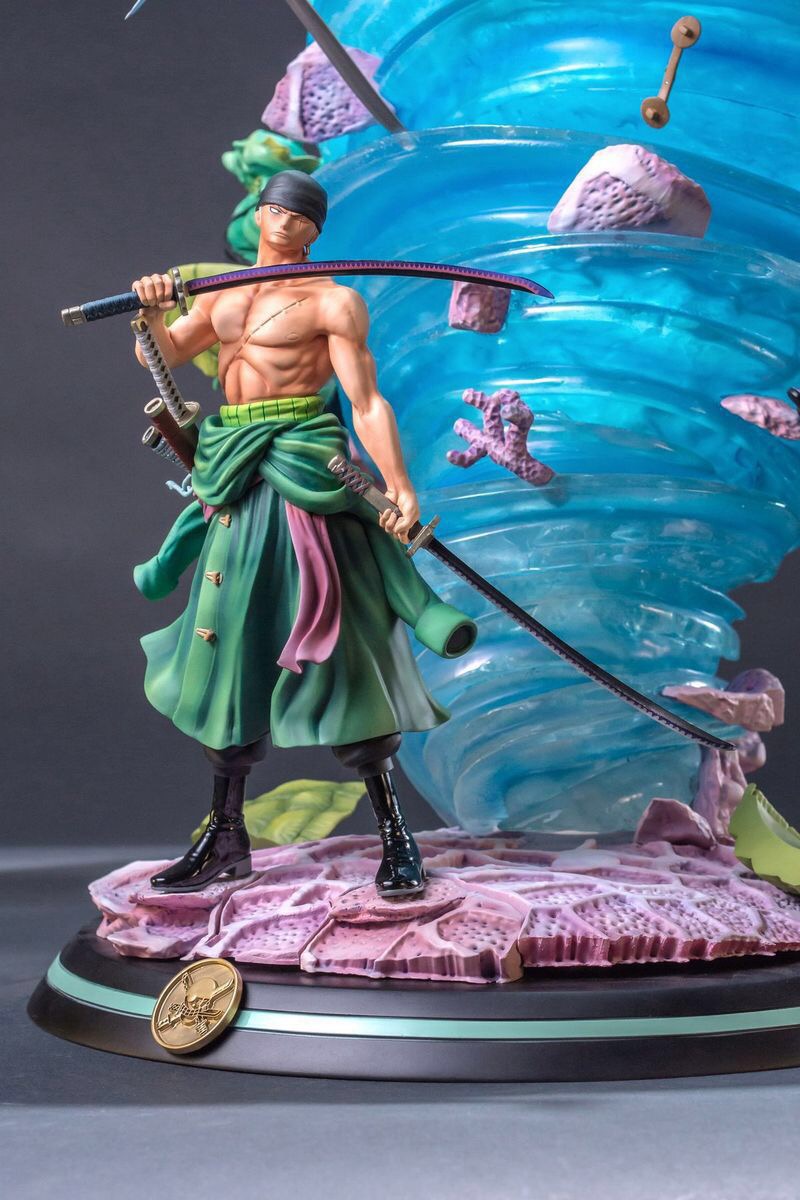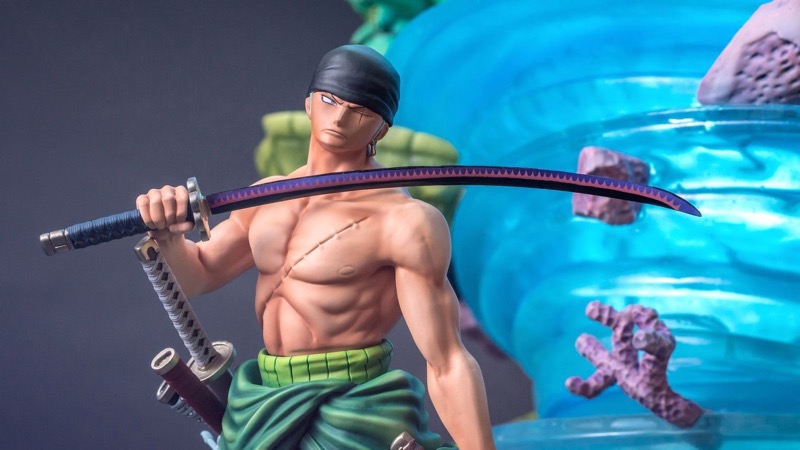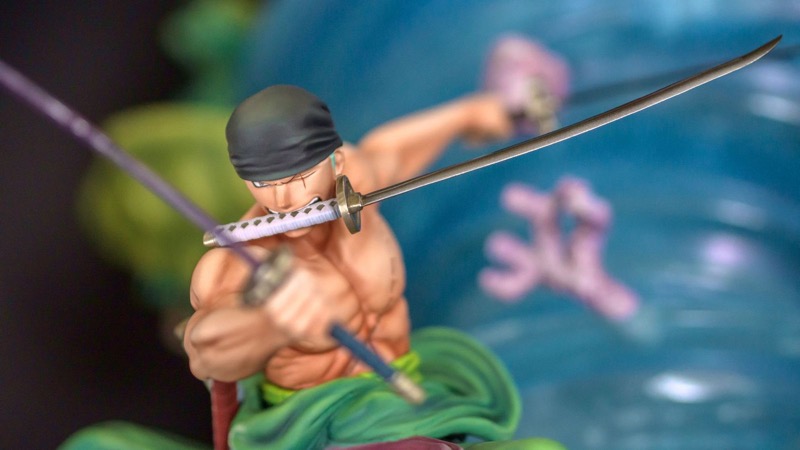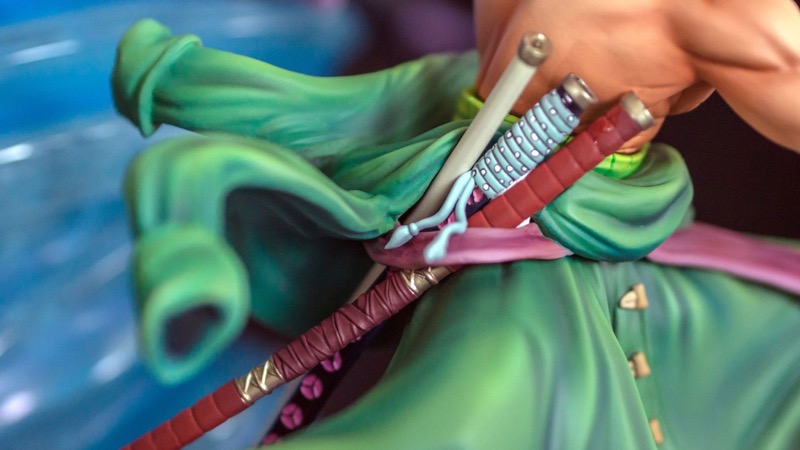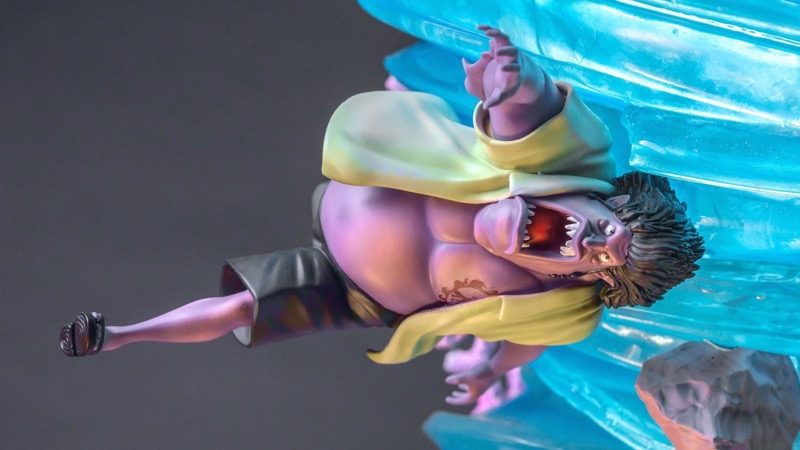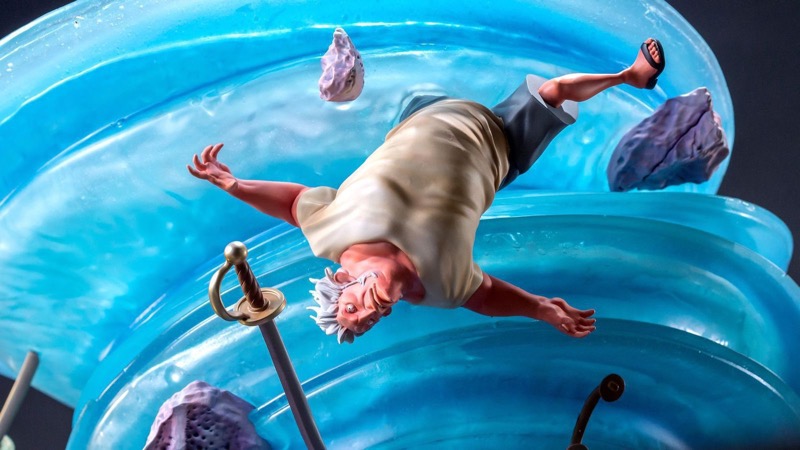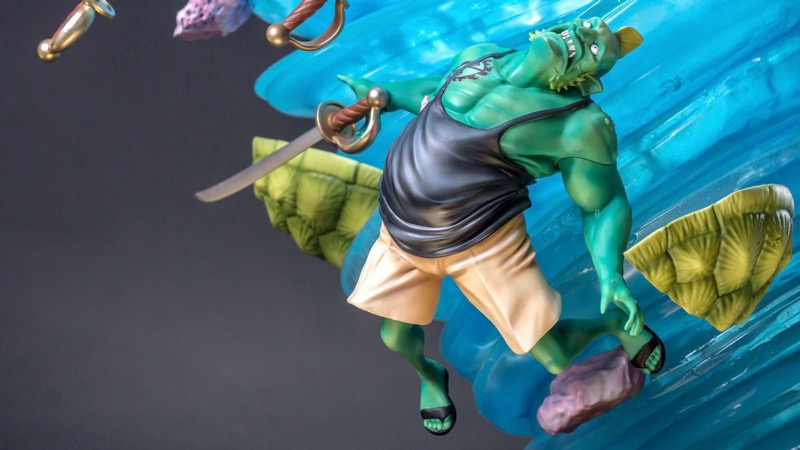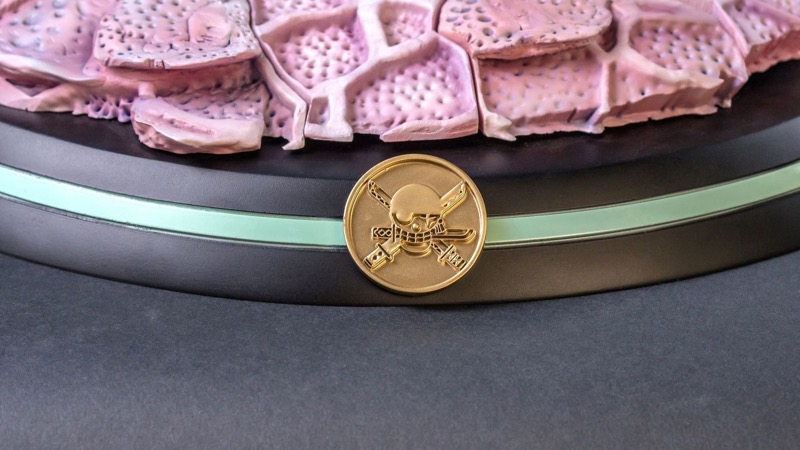 BACKGROUND
Zoro's new move creates a tornado which cut everything caught in its way. This is the scene we chose for our HQS by Tsume. The box includes the tornado, fish men caught in the tornado and some turtle shell shields.
While not very much detailed in the anime or the manga, the fish men caught in the tornado are fully sculpted. This HQS includes so many elements, it is probably the most complete we ever created. The tornado has been molded in translucent resin to achieve a stunning visual result.
Limited edition to 800 pieces. Zoro Roronoa, one of the main characters of the anime One piece. Including one Zoro Roronoa statue x2, its tornado and background elements, its high quality packaging and a limited metal plate with the serial number
BASE
While keeping the circular shaped base of our HQS by Tsume, this one includes some coral elements or other textures you can find on the soil of the Fishman Island. And as always, you will find our usual nameplate with a metallic effect with the pirate symbol of the character.
PRODUCT DETAILS
Sculptor: Cyril Farudja
Painter: Guillaume Hémery & Mickael Gros
Supervisor: Cyril Marchiol
Scale: 1/7
Price: 399.-€
Edition Size: 800
Release Date: 11/2014
Height: 55 cm
Width: 50 cm
Weight: 38 kg
~ COMPANION PIECES ~
CLICK THE PIC
---
06.02.2017, 14:45
0djus0
Padawan


Beiträge: 149
Registriert seit: Oct 2015
RE: [Tsume] One Piece - Zorro Roronoa - 1/7 Scale Statue
Hat den Zorro eigentlich zufällig jemand in der Sammlung?

Benutzer, die gerade dieses Thema anschauen: 1 Gast/Gäste