[Tsume] Street Fighter IV - Chun-Li - 1/8 Scale Figure
30.01.2016, 08:17
(Dieser Beitrag wurde zuletzt bearbeitet: 30.01.2016 08:35 von Silver Surfer.)
Silver Surfer
Moderator


Beiträge: 16,240
Registriert seit: May 2013
[Tsume] Street Fighter IV - Chun-Li - 1/8 Scale Figure
ULTRA STREET FIGHTER IV
CHUN-LI
~ HIGH QUALIFY FIGURE ~
The famous Chinese fighter is set launching her Tenshôkyaku, frozen during the motion in the air. As always with Tsume's products, we worked a lot on dynamism of the settings, motion and energy of the whole. The very detailed sculpture emphasizes the outstanding body of Chun-li in her classical outfit, the one that did not change since Street Fighter II.
Chun-li's outfit might be one of the most iconical of the history of videogame. It was vital not to mess up the coloring of it by doing too much. Finding the right tone and working on metallic textures (for the bracelets or gilding on the costume) shows very subtle nuances for the one who looks carefully!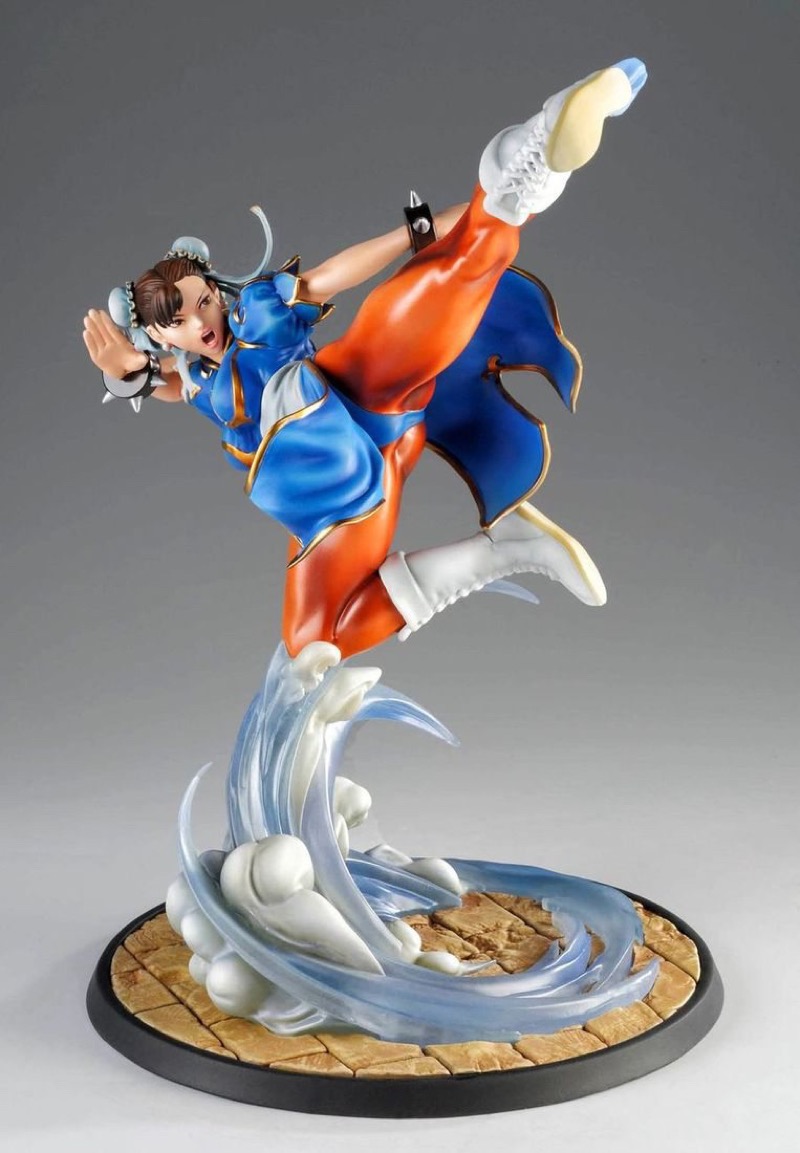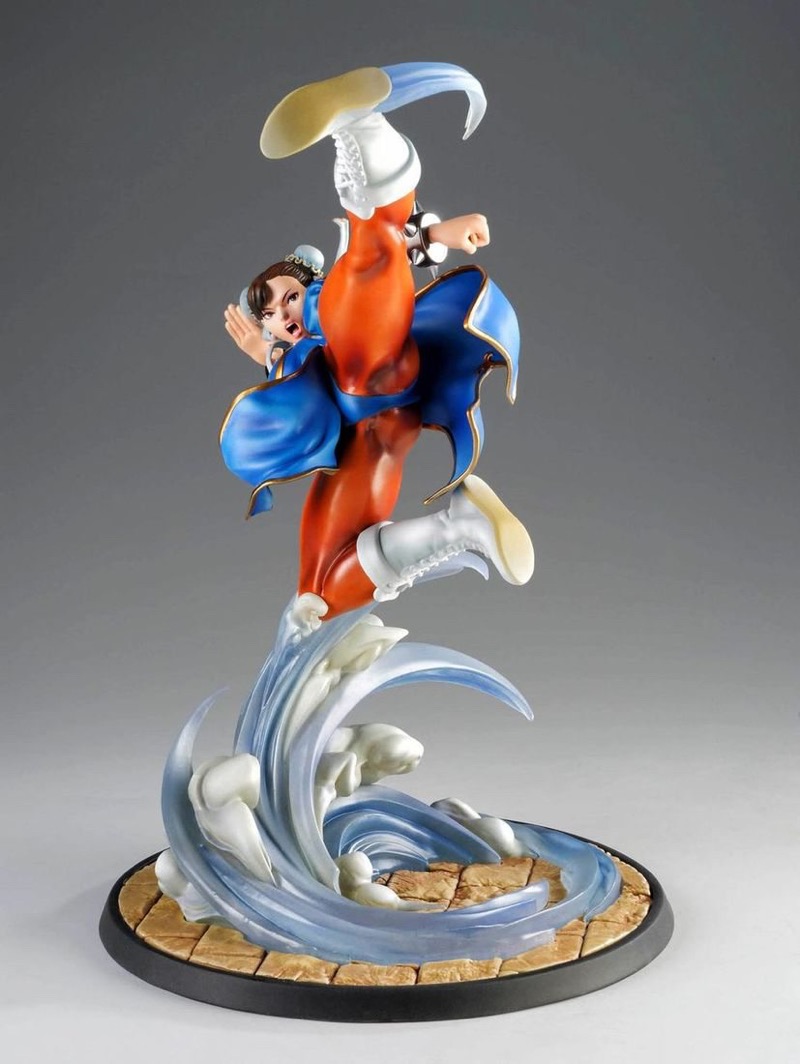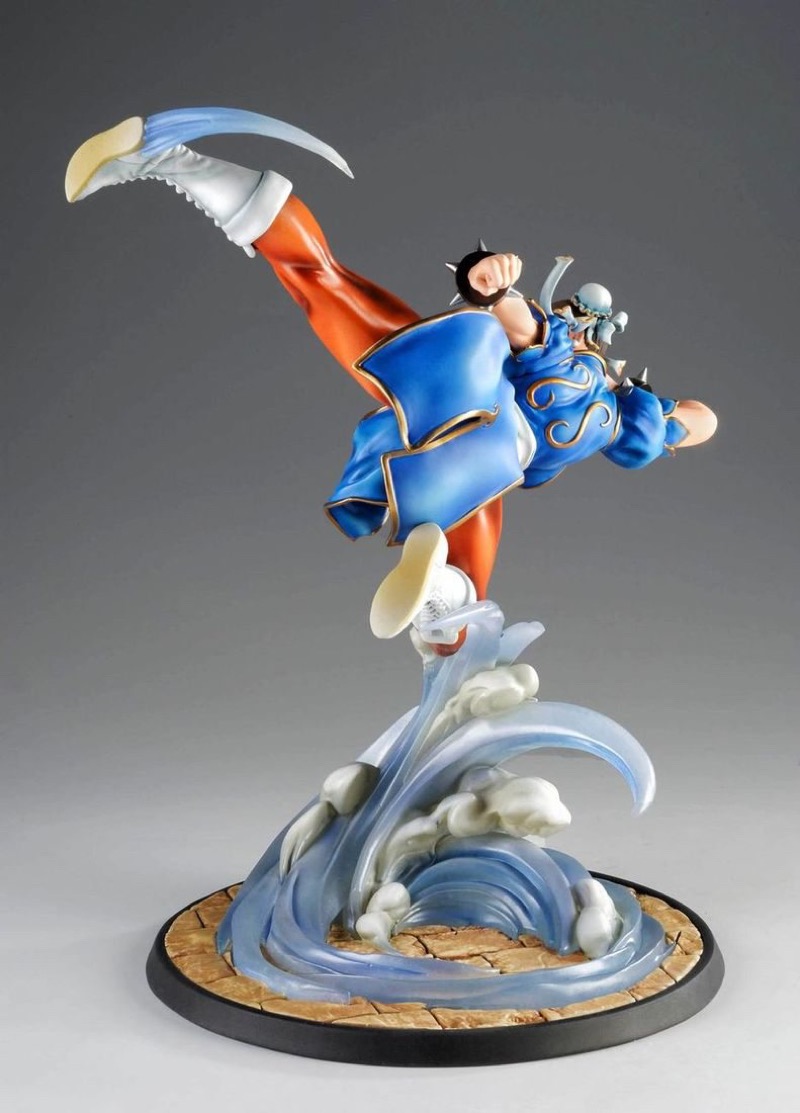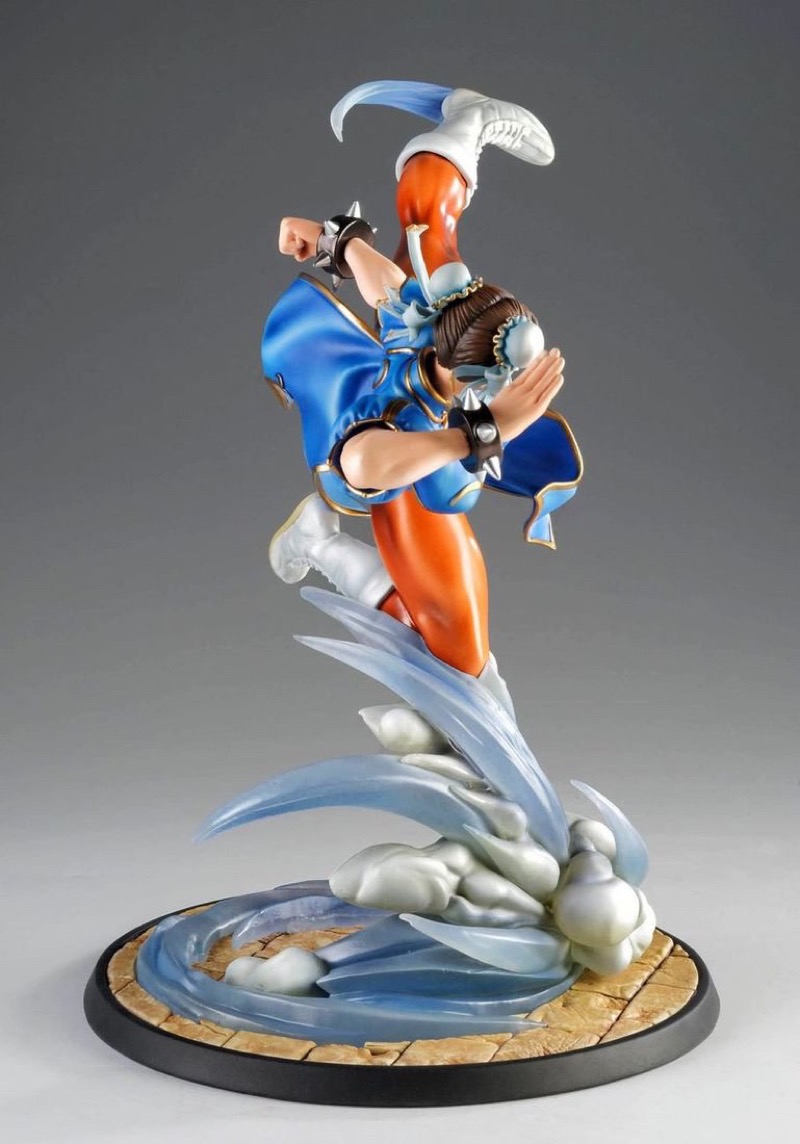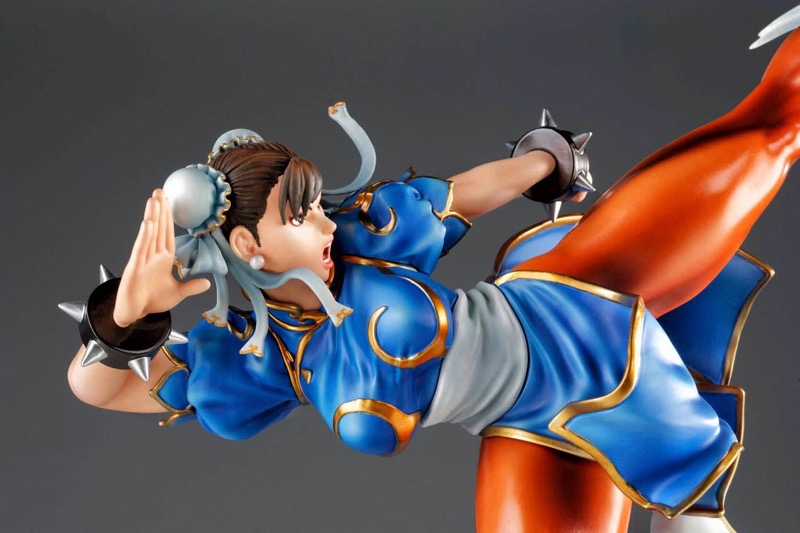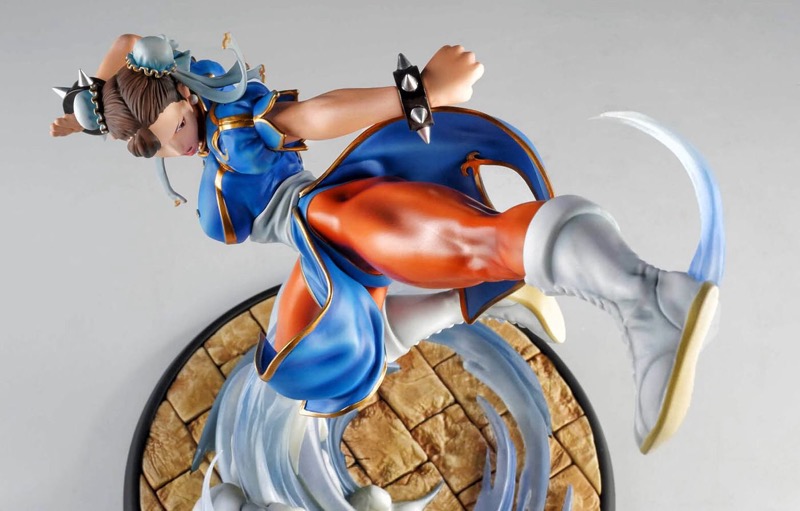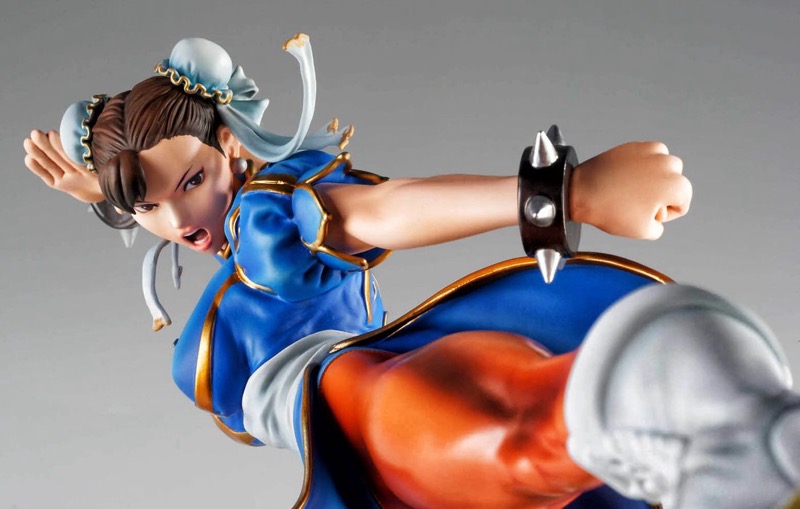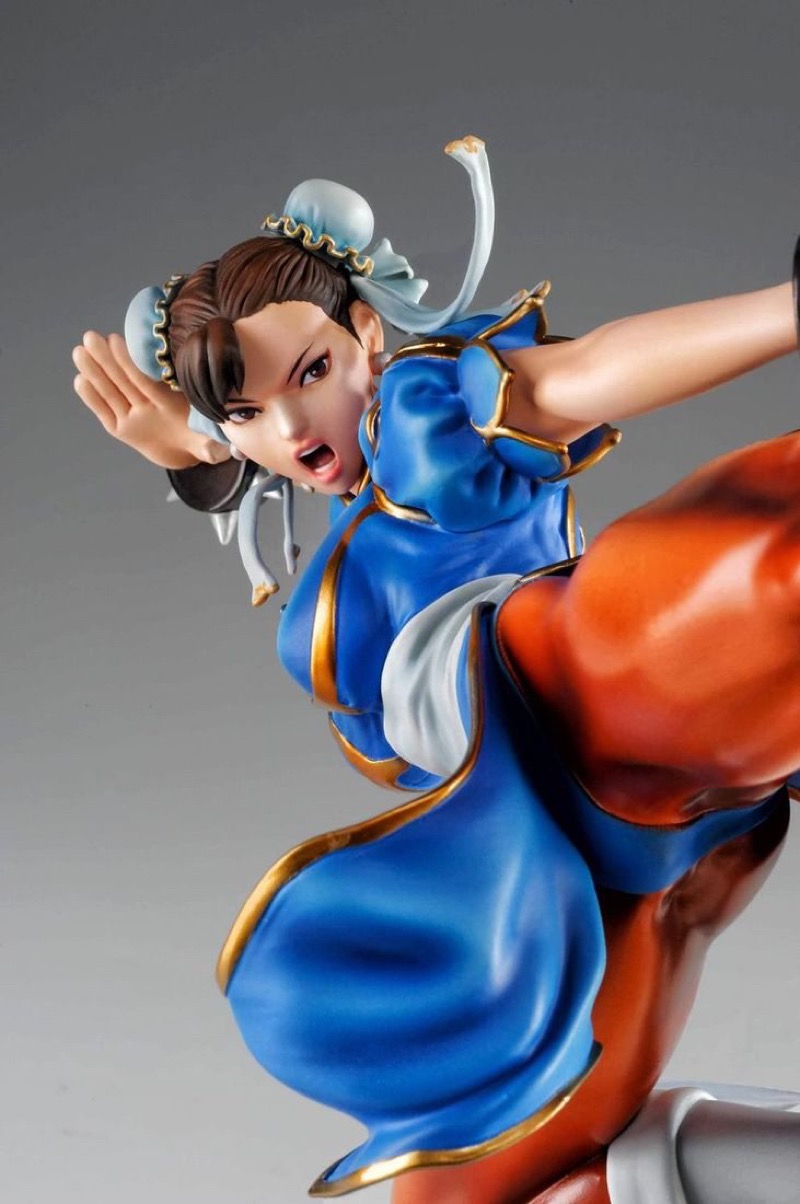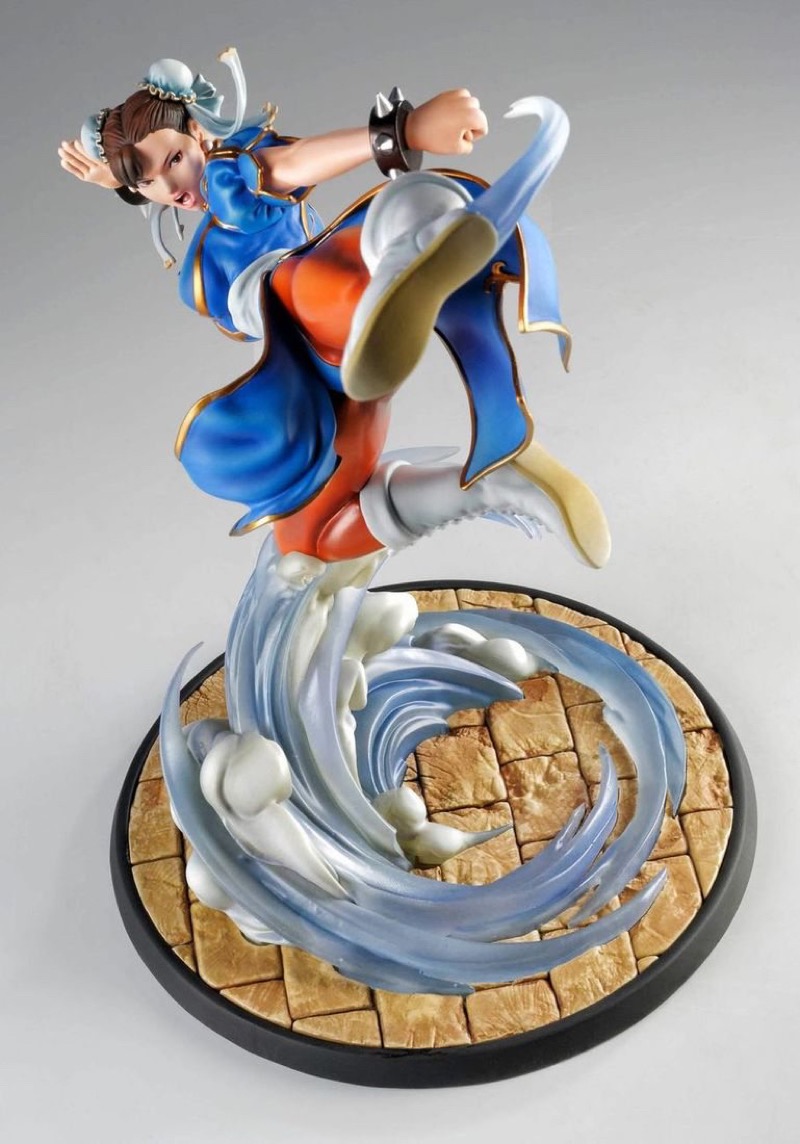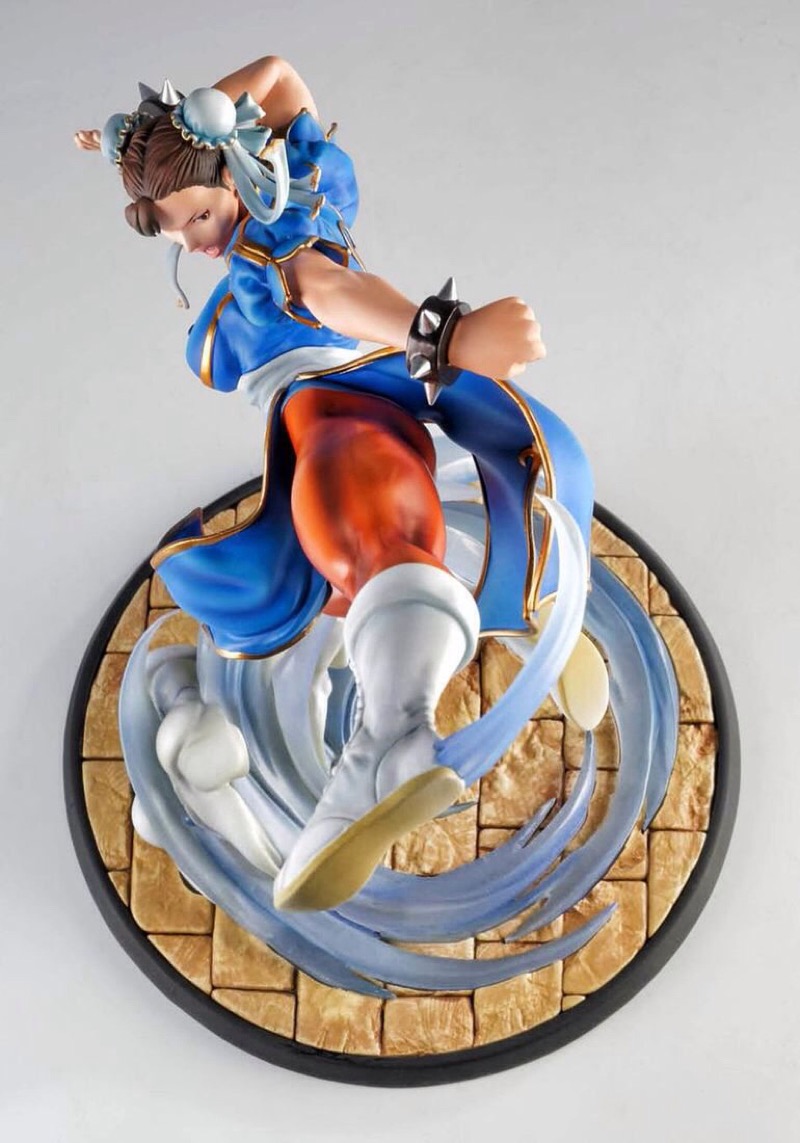 BACKGROUND
Chun-li HQF by Tsume, from the Ultra Street Fighter IV game. Included one Chun-li figure, its base in a window box. Limited Edition, the 200 first pieces sold on Tsume-art.com will be signed by the artistic team.
BASE
Chun-li HQF by Tsume is the first of this range to get free from our classical black base launched with Natsu. We put some background elements, here a stone-paved floor and the dust cloud created by Chun li's attack. Of course our beveled black band as always on Tsume's products.
PRODUCT DETAILS
Sculptor: Cyril Farudja
Painter: Guillaume Hémery
Scale: 1/8
Price: 119,90.-€
Edition Size: Limited
Release Date: 09/2014
Height: 28 cm
Width: 20 cm
Diameter: 20 cm
Weight: 1kg
---

Benutzer, die gerade dieses Thema anschauen: 1 Gast/Gäste