21.03.2015, 14:17
(Dieser Beitrag wurde zuletzt bearbeitet: 10.08.2017 19:16 von Momo.)
Silver Surfer
Moderator


Beiträge: 16,240
Registriert seit: May 2013
Viewtiful Joe - Statue
VIEWTIFUL
JOE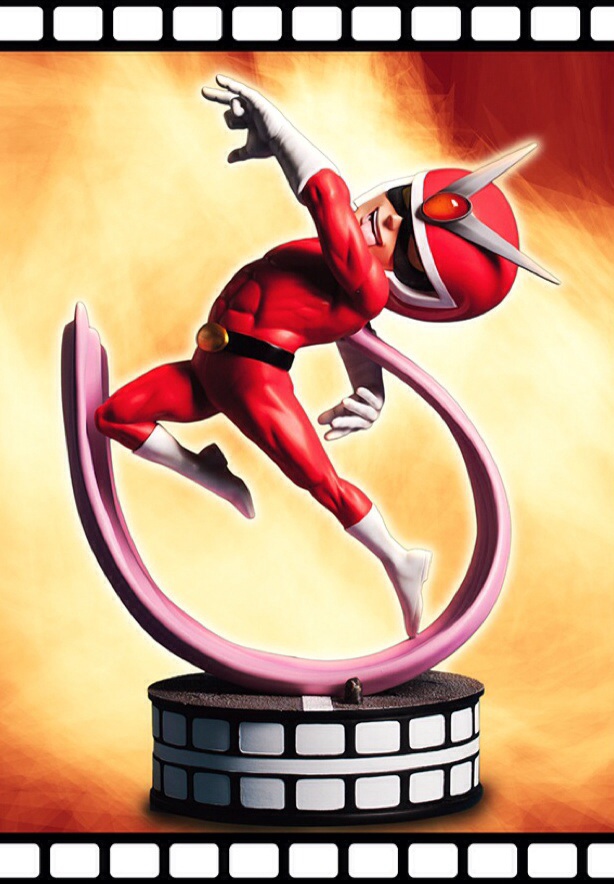 "Henshin-a-go-go, baby!"
~Viewtiful Joe
Joe is just a regular guy who loves movies, but after being literally plucked from the movie theatre, was brought into the world of Movieland. Upon arriving into Movieland, Joe receives the V-Watch, allowing him to transform into Viewtiful Joe: An action superhero that is able to speed up or slow down the 'movie' he's in. With these new powers at his fingertips, Viewtiful Joe must liberate his girlfriend Silvia from the clutches of the Jadow: an evil organization of villains now holding her captive in Movieland.
First 4 Figures is proud to showcase Viewtiful Joe: The series protagonist in Capcom's brilliant side scrolling beat-em-up franchise, and the first in First 4 Figures' new Capcom All-Stars range: A new collection of statues celebrating some of Capcom's most famous characters.
Viewtiful Joe is portrayed with the same comical appearance as seen in the series. The figure itself stands upon a detailed road surface in a dynamic pose, edged with a film-reel style design, tying in with Viewtiful Joe's strong movie themes. All of Viewtiful Joe's details have been captured in high quality, hand painted polystone, resulting in an awesome, striking 13.5 inch tall statue to add to the collection of any Capcom, or indeed Viewtiful Joe fan.
Comes in deluxe full color packaging, hand numbered base, and includes an authenticity card which allows you to purchase the same number of the model next in the Capcom All-Stars series.
Viewtiful Joe is the first piece in the brand new Capcom All-Stars range, meaning that the lowest numbers will be available on a first-come-first served basis.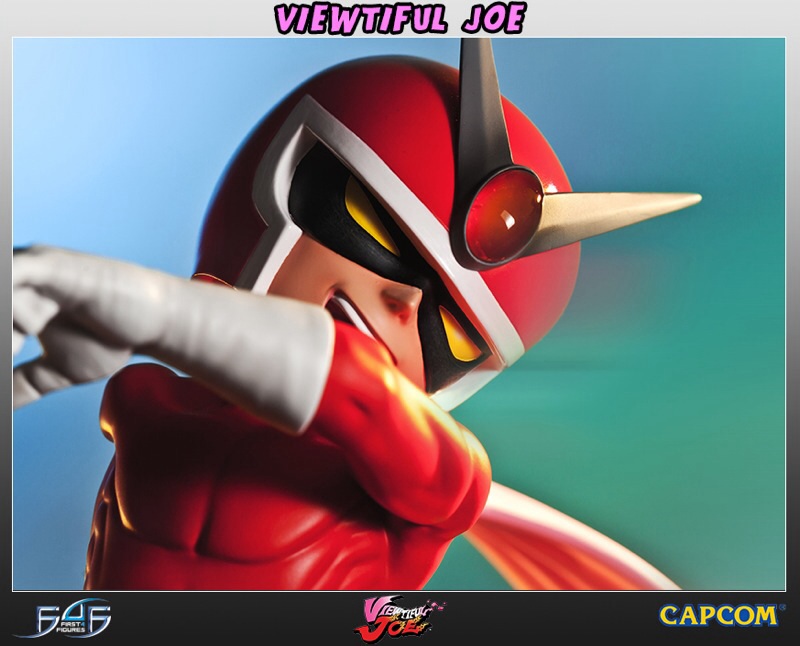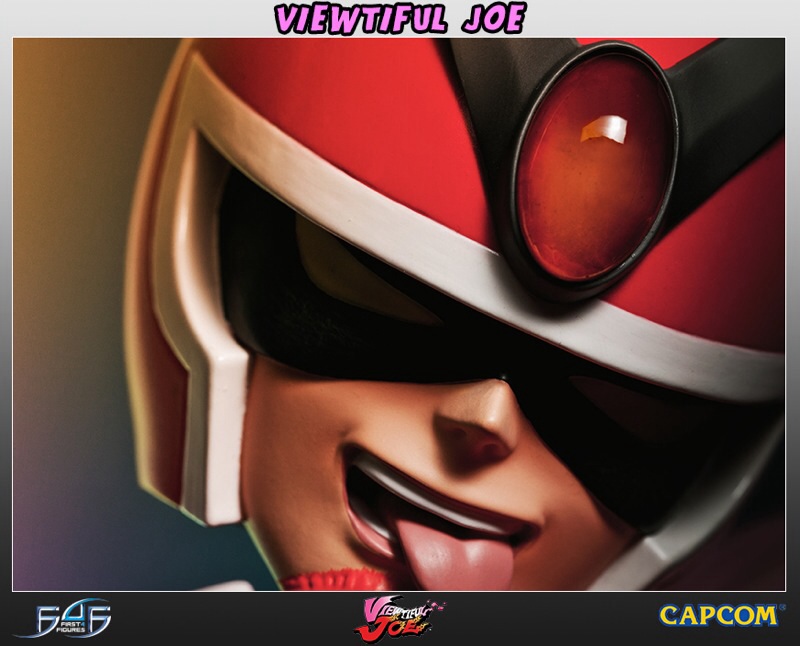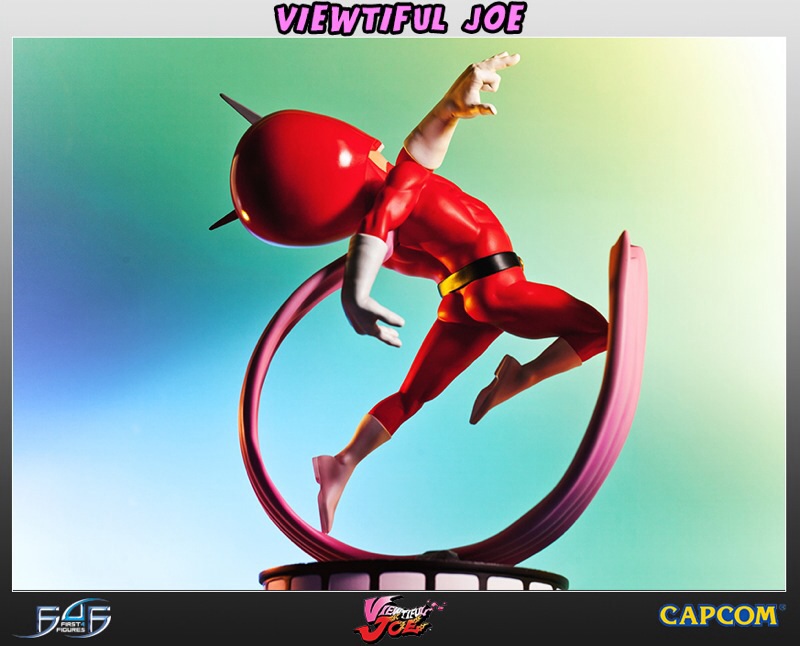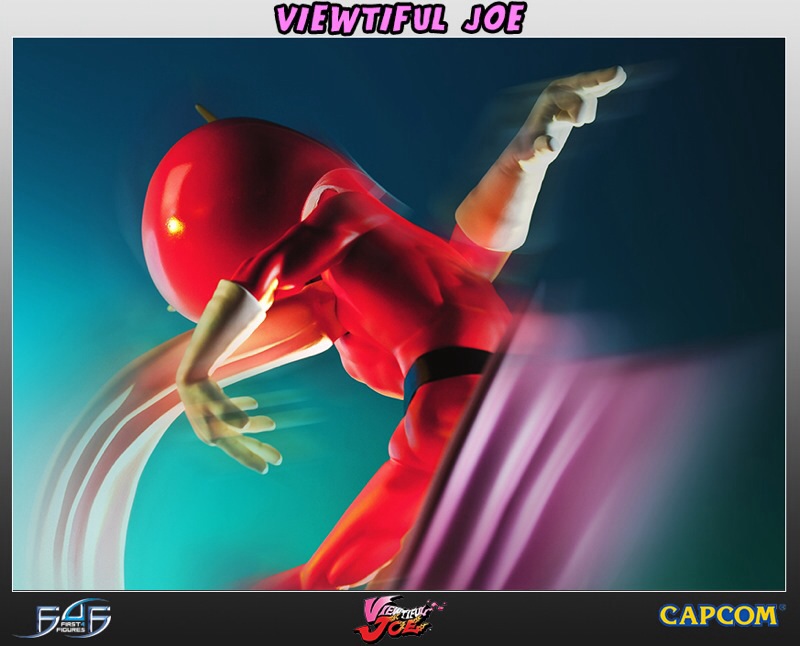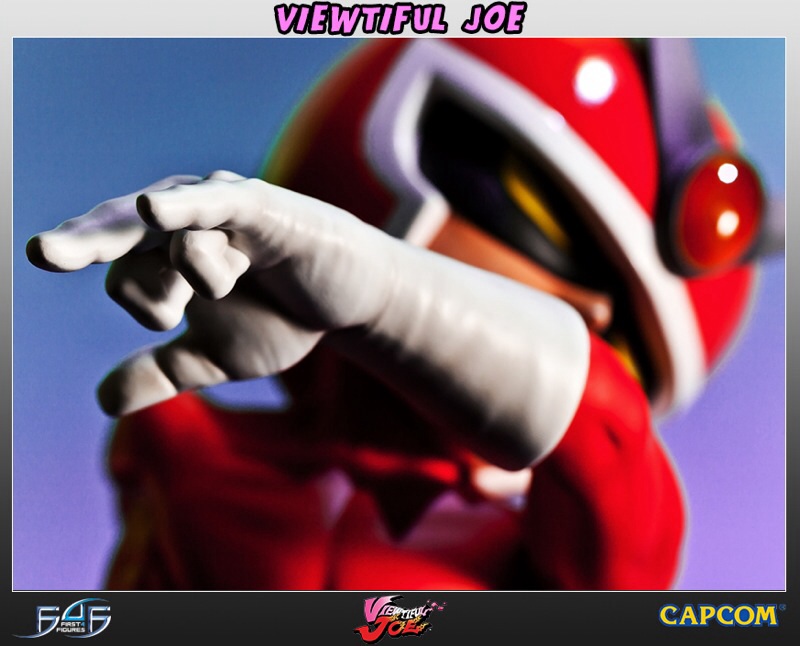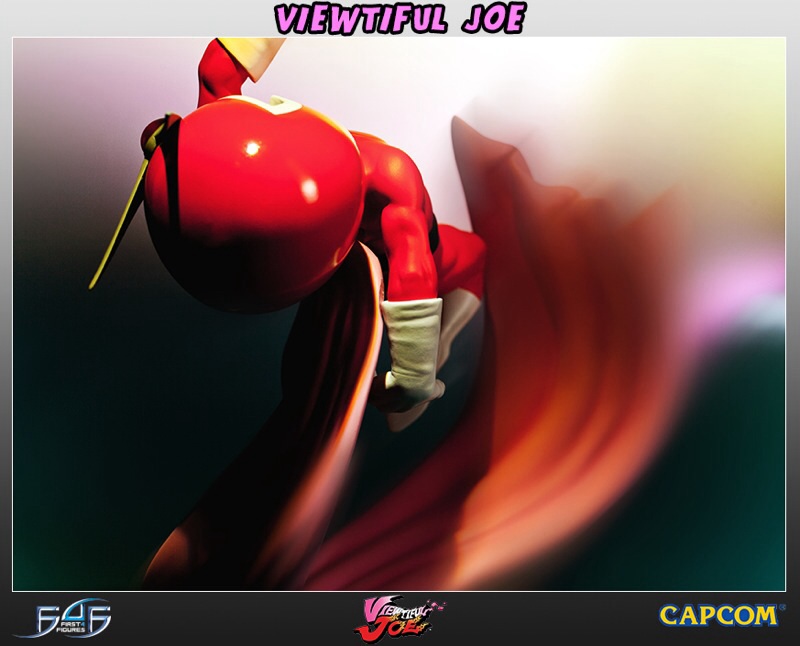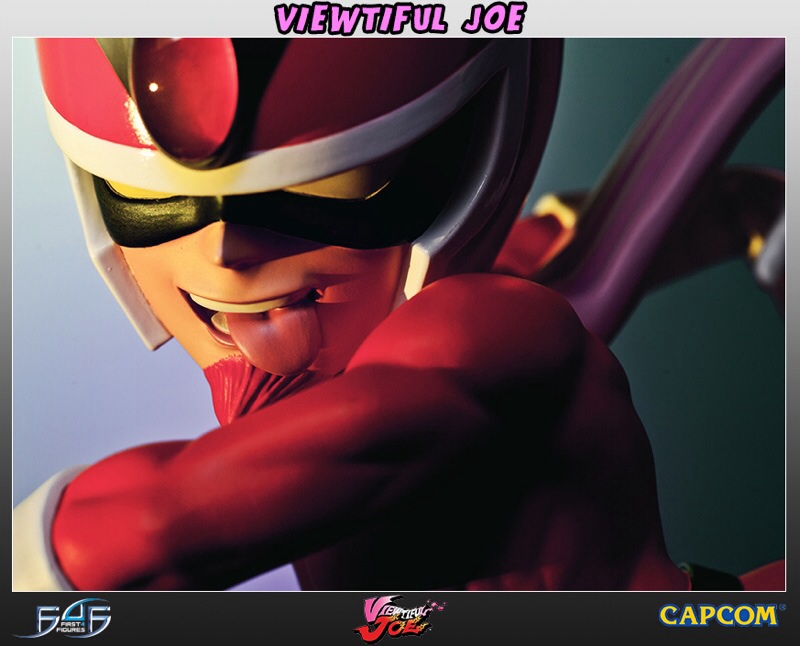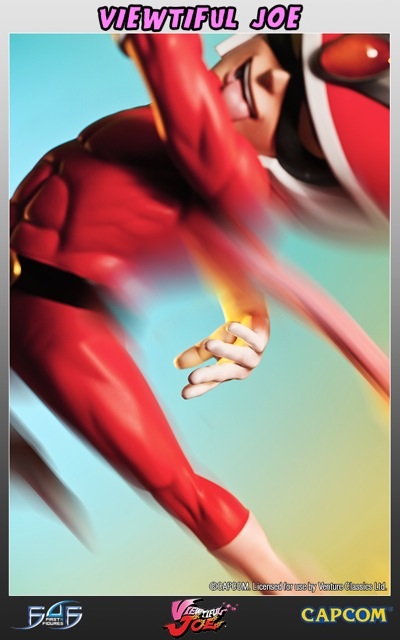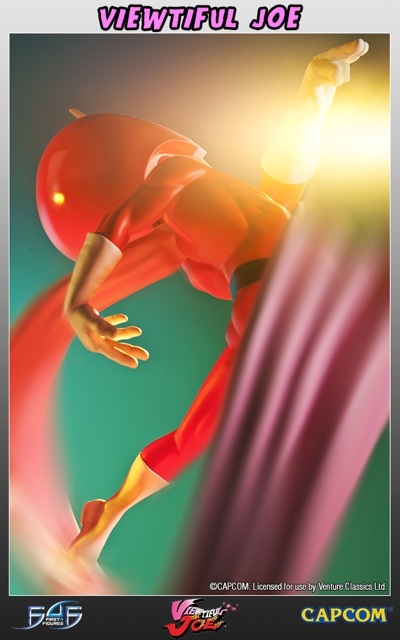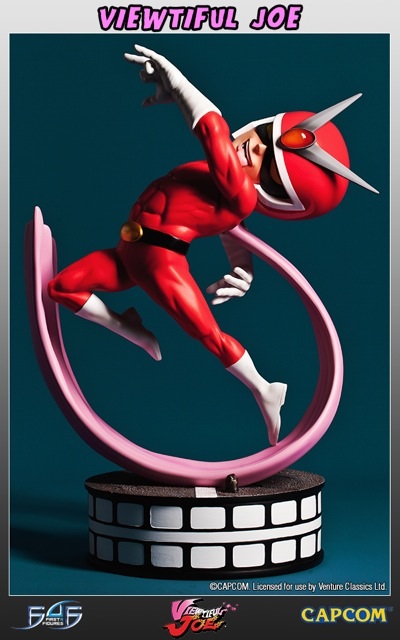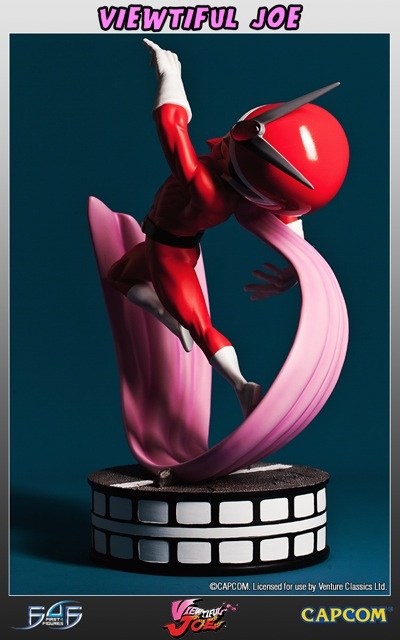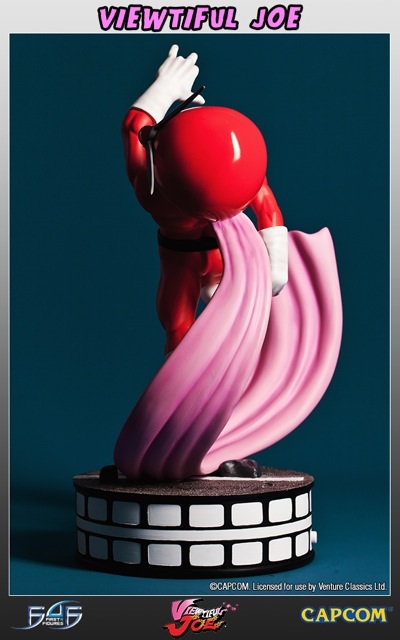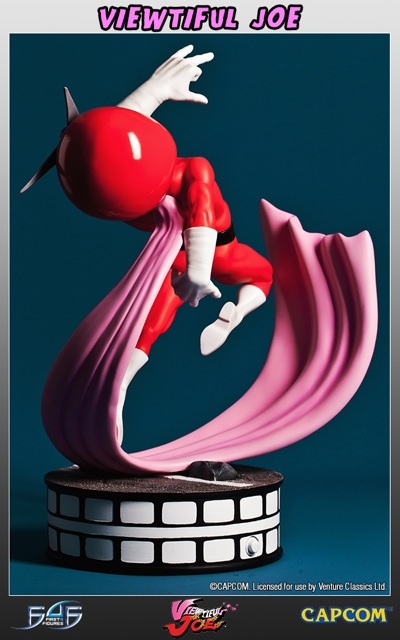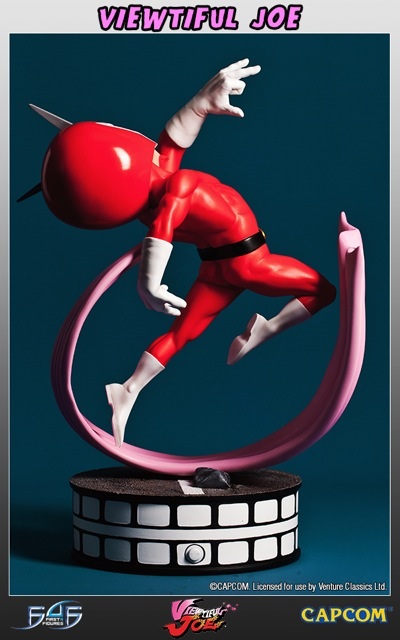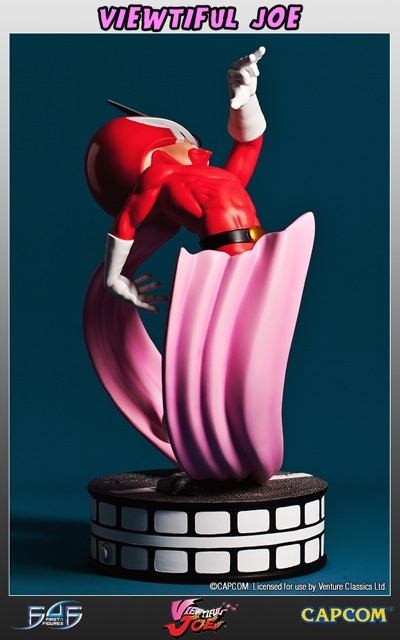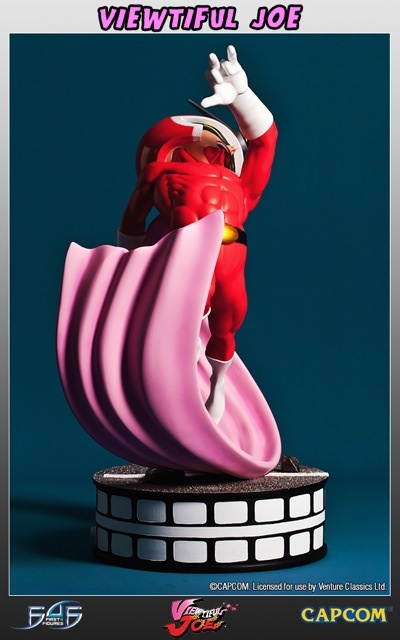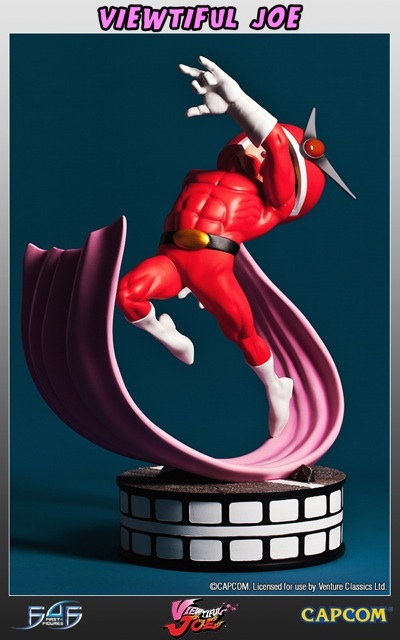 Product Details
Producer: First 4 Figures
Height:13.5 inches
Price: $189.99
Available: Q4 2015
Artist: Kaushik Manna
Height:13.5 Inches
Limited to: 850
---
21.03.2015, 14:18
(Dieser Beitrag wurde zuletzt bearbeitet: 22.03.2015 02:06 von Silver Surfer.)
Silver Surfer
Moderator


Beiträge: 16,240
Registriert seit: May 2013
RE: Viewtiful Joe
VIEWTIFUL
JOE
~
EX

CLUSIVE EDITION
~
This is the exclusive version of Viewtiful Joe. The jewel in Joe's helmet as well as his eyes are lit using LED lighting. These lights fade away gradually after being switched off.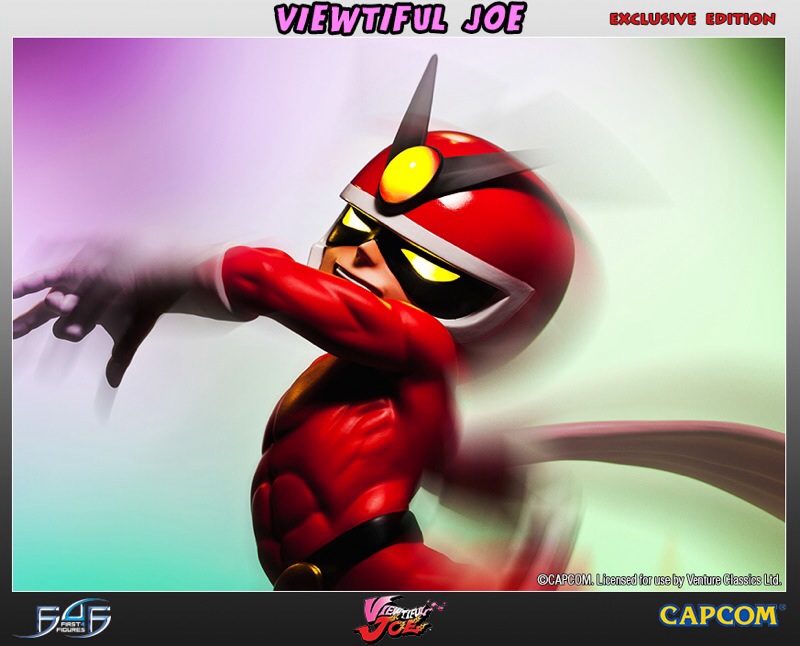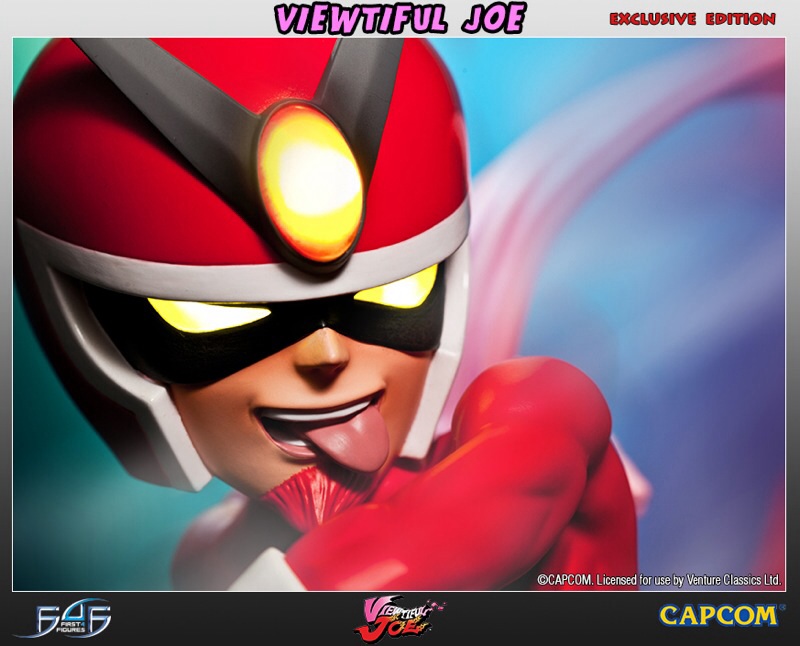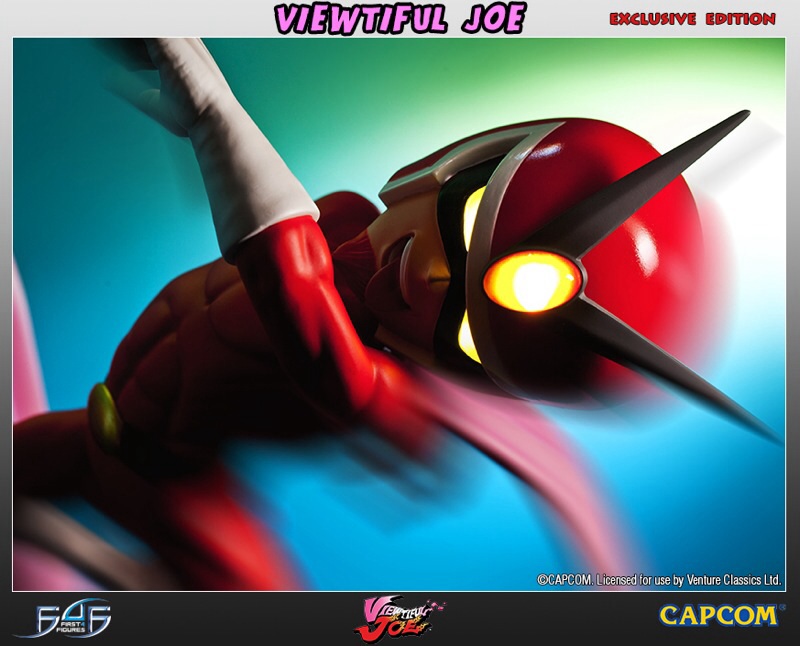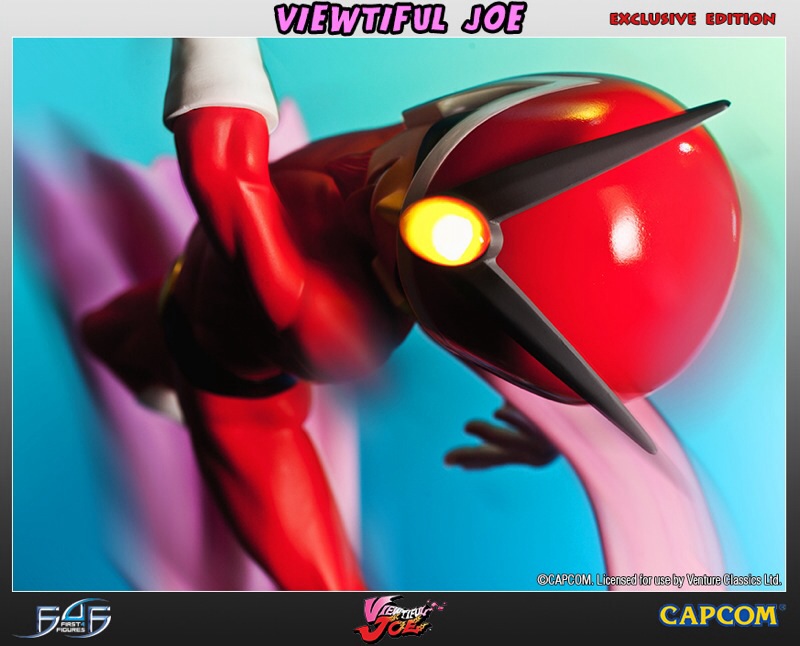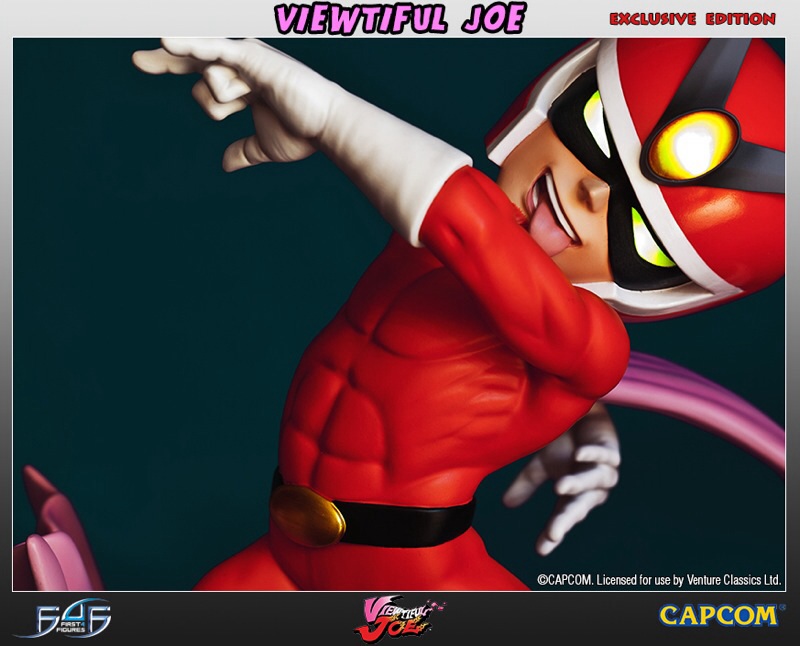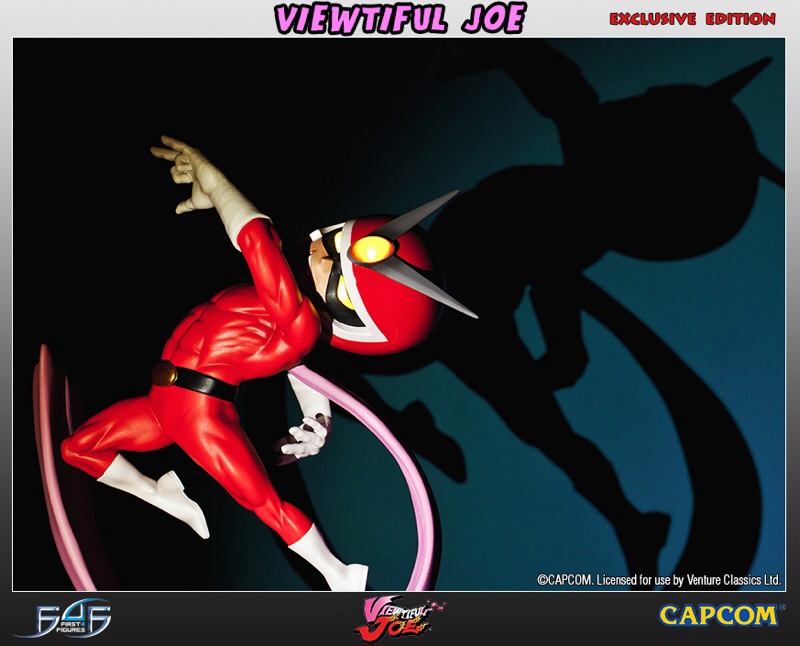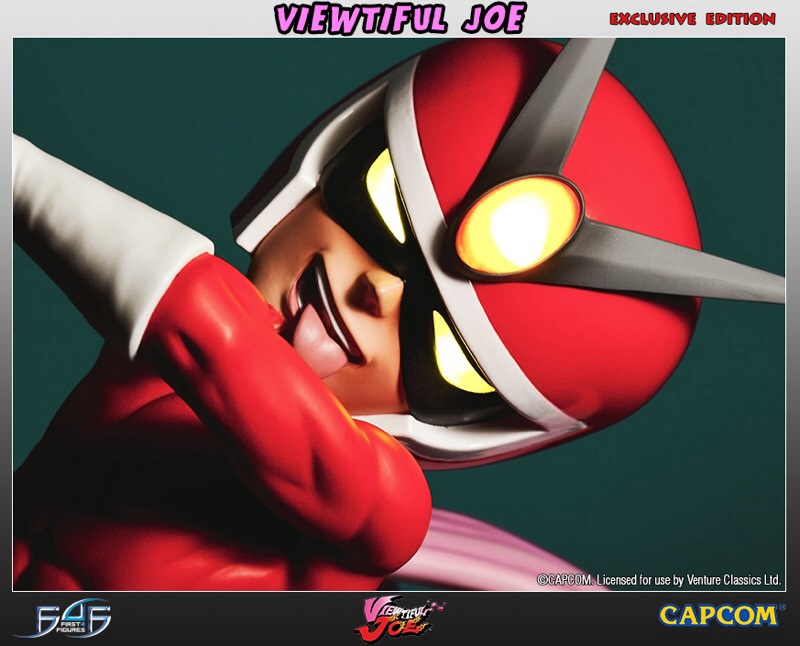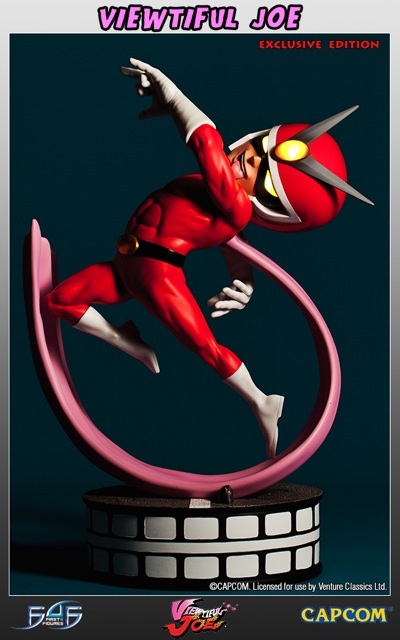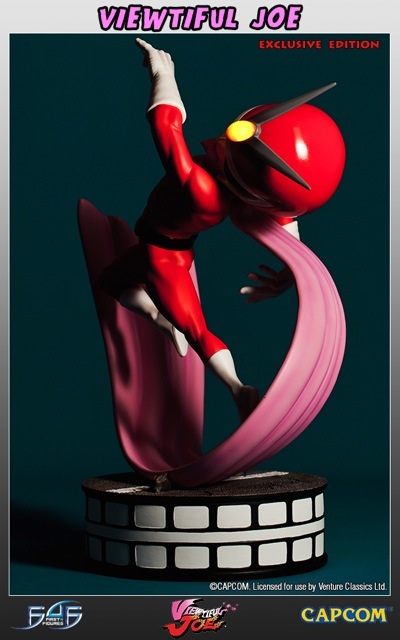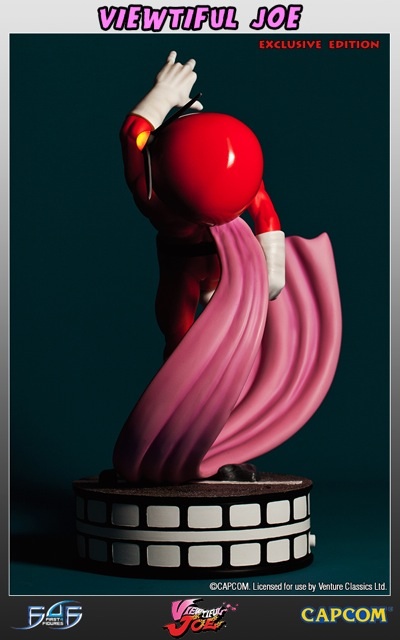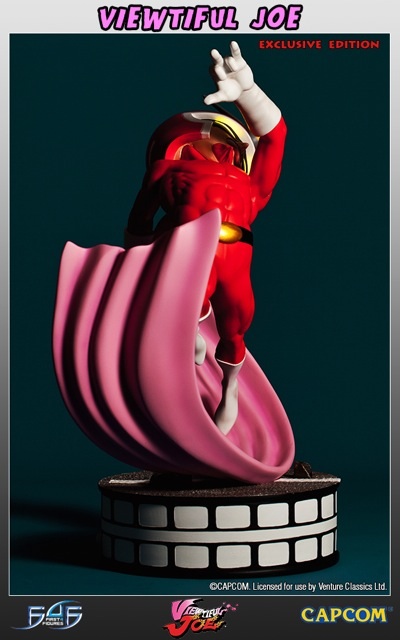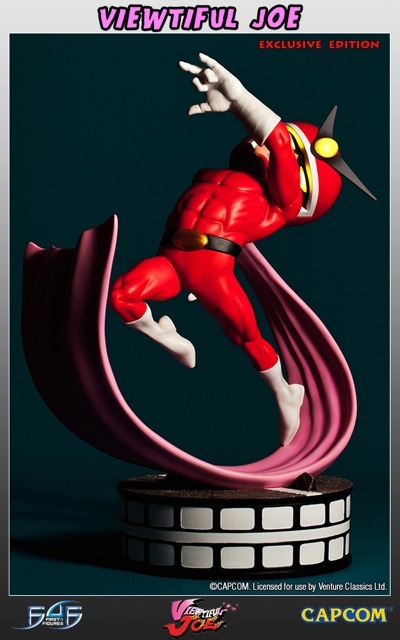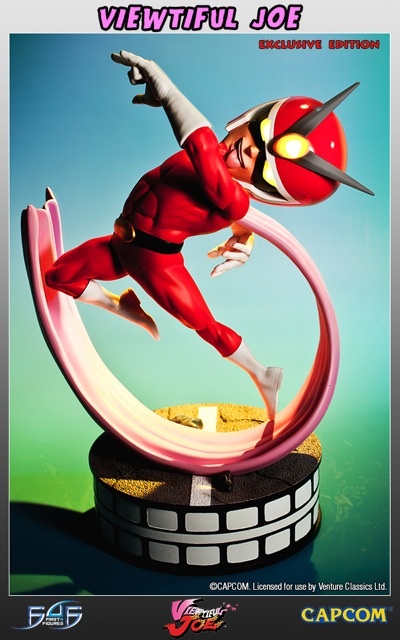 Product Details
Producer: First 4 Figures
Height:13.5 inches
Price: $209.99.-
Available: Q4 2015
Artist: Kaushik Manna
Height:13.5 Inches
Limited to: 450
---
21.03.2015, 14:47
Silver Surfer
Moderator


Beiträge: 16,240
Registriert seit: May 2013
RE: Viewtiful Joe
VIEWTIFUL JOE
- Trailer -
VIEWTIFUL JOE 2
- Trailer -
---
14.08.2017, 17:32
Momo
Moderator


Beiträge: 5,429
Registriert seit: Nov 2013
RE: Viewtiful Joe - Statue
LIVE PIC
Q: F4F Collector's Group Facebook

Benutzer, die gerade dieses Thema anschauen: 1 Gast/Gäste