[Yamato] Fantasy Figure Collection - Phoenix Archer - 1/6 Scale Statue
03.04.2015, 11:25
(Dieser Beitrag wurde zuletzt bearbeitet: 03.04.2015 11:28 von Silver Surfer.)
Silver Surfer
Moderator


Beiträge: 16,240
Registriert seit: May 2013
[Yamato] Fantasy Figure Collection - Phoenix Archer - 1/6 Scale Statue
FANTASY FIGURE COLLECTION
PHOENIX ARCHER
- 1/6 Scale Statue -
Out from the ashes, the heroine arises, carrying with her the hopes and dreams of her oppressed people. She gracefully stands, silent, the gentle breeze lightly tugging at her long dark hair and silky garments as she clutches her handcrafted bow tightly in hand. She knows what she must do to defend her people against a monarchy controlled by power and greed: she must become a champion for her people by robbing from the rich and giving back to the poor...
Sideshow Collectibles and Yamato are excited to introduce the newest addition to their Fantasy Figure collection, the lovely Phoenix Archer! An inspirational work of art by Wei Ho, the affectionately crafted statue is inspired by the gallant tales of Robin Hood. This sixth scale resin statue comes with castoff abilities.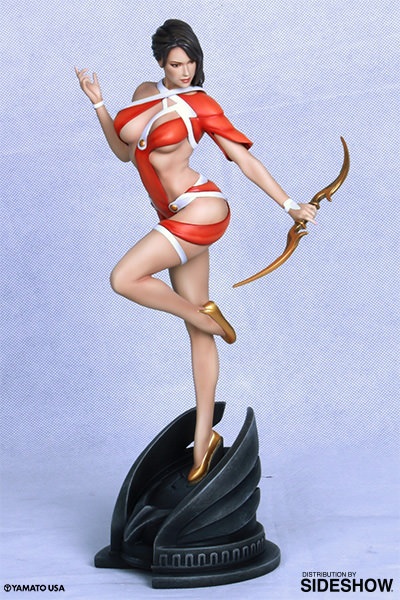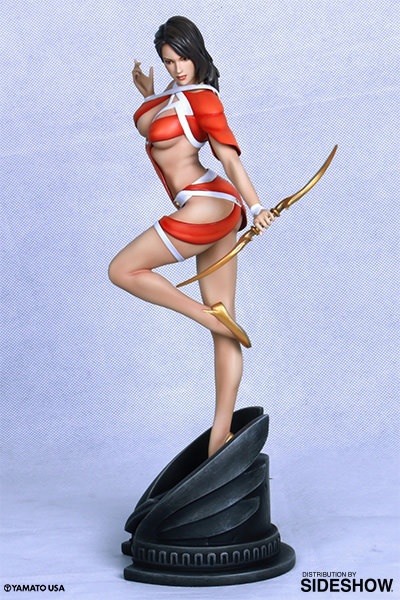 PRODUCT DETAILS
Manufacturer: Yamato USA
License: Robin Hood
Scale: Statue
Price: 219,99.-$
Expected to Ship: Jun 2015 - Aug 2015
Product Size: 13" H (330.2mm)
Dimensional Weight: TBD
Int'l Dim. Weight: TBD
Artists: Wei Ho
WHAT'S IN THE BOX?
Cast-off Clothing
Numbered Display Plate
Art Card
Certificate of Authenticity
---

Benutzer, die gerade dieses Thema anschauen: 1 Gast/Gäste