[DC Collectibles] DC Designer Series - Nightwing & Batgirl - 1/7 Scale Diorama
02.09.2018, 06:08
Silver Surfer
Moderator


Beiträge: 16,238
Registriert seit: May 2013
[DC Collectibles] DC Designer Series - Nightwing & Batgirl - 1/7 Scale Diorama
DC DESIGNER SERIES
NIGHTWING & BATGIRL
~ 1/7 SCALE DIORAMA ~
Workplace romance is never easy, and doing it behind a mask while protecting the streets of Gotham City takes the difficulty to new heights. But being able to embrace your beloved while hanging upside down via grapnel-gun cable makes it all worthwhile. This polyresin statue is inspired by the art of Ryan Sook and is designed to stand upright or be mounted on a wall so the characters can hang inverted in their embrace.
PRODUCT DETAILS
Producer: DC Collectibles
Scale: 1/7
Price: 250,00.-$
Edition Size: 5000
Release Date: February 2019
Measures Approximately 13.7" Tall
COMPANIEN DIO'S
~ Click The Pic ~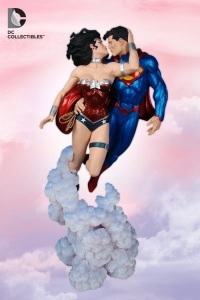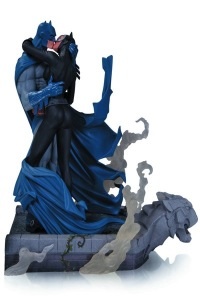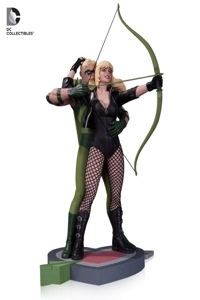 ---
02.09.2018, 13:54
Asgard
Jedi


Beiträge: 3,925
Registriert seit: Jul 2017
RE: [DC Collectibles] DC Designer Series - Nightwing & Batgirl - 1/7 Scale Diorama
Wirklich nette Idee mit Kopfüber.
Von der Serie gefällt mir Batman und Catwoman am Besten.
14.07.2019, 10:21
Silver Surfer
Moderator


Beiträge: 16,238
Registriert seit: May 2013
RE: [DC Collectibles] DC Designer Series - Nightwing & Batgirl - 1/7 Scale Diorama
LIVE PICS
- Plus Custome Base -
(Pics by "king_marvel")
---
12.07.2020, 06:33
Silver Surfer
Moderator


Beiträge: 16,238
Registriert seit: May 2013
RE: [DC Collectibles] DC Designer Series - Nightwing & Batgirl - 1/7 Scale Diorama
(Pics by Jeff Watson)
---

Benutzer, die gerade dieses Thema anschauen: 1 Gast/Gäste