[DC Collectibles] DC Designer Series - Superman & Lois Lane - 1/7 Scale Diorama
01.09.2018, 11:25
(Dieser Beitrag wurde zuletzt bearbeitet: 02.09.2018 06:18 von Silver Surfer.)
Silver Surfer
Moderator


Beiträge: 12,333
Registriert seit: May 2013
[DC Collectibles] DC Designer Series - Superman & Lois Lane - 1/7 Scale Diorama
DC DESIGNER SERIES
SUPERMAN & LOIS LANE
~ 1/7 SCALE DIORAMA ~
Superstar artist Gary Frank's vision of the Man of Steel and intrepid reporter Lois Lane is brought to life in this thrilling new statue that comes with a Daily Planet base!
PRODUCT DETAILS
Producer: DC Collectibles
Designed by Gary Frank
Sculpted by Tim Bruckner
Scale: 1/7
Price: 250,00.-$
Limited Edition of 3,000
Release Date: March, 2017
Measures Approximately 16.5" Tall
COMPANIEN DIO'S
~ Click The Pic ~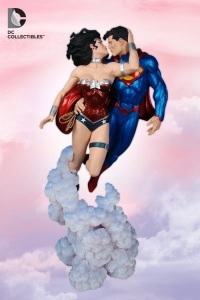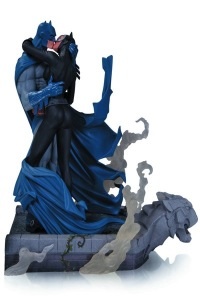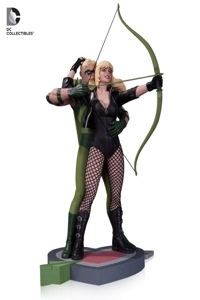 ---
02.09.2018, 09:23
tupamaro
Padawan


Beiträge: 190
Registriert seit: Sep 2016
RE: [DC Collectibles] DC Designer Series - Superman & Lois Lane - 1/7 Scale Diorama
Superman sieht sogar etwas aus wie Christopher Reeves. Zumindest auf dem Bild.
Ganz nett, nur der schwarze Pin trübt das Gesamtbild etwas.

Benutzer, die gerade dieses Thema anschauen: 1 Gast/Gäste